Hi, there. I'm Anthony, The Travel Tart. I'm an Australian Travel Blogger and Travel Writer who doesn't take himself too seriously at all! If you're after the more offbeat, unusual and strange aspects of world travel, you've come to the right place!
After some quick links? Then see:
If you're after some dude who sends a gazillion pics of his six pack on the beach to his Instagram account everyday, look elsewhere!
Hey, I'm also a pretty affable bloke, and I like chatting to new people all of the time and meeting all sorts of people from all around the world. You know, actually in person, not just online! I find that the more I learn about my country, the more I learn about my own!
I'm based in Brisbane, Australia so if you're ever in town, let me know and it shall be beer o'clock somewhere! Otherwise, I might see you overseas in some barely roadworthy form of transport!
But otherwise, you can get hold of me by filling out the contact form at the bottom of this page and sending me a message! Make sure it's a nice one… 🙂
Other ways for us to connect (hint hint, a travel blogger to follow!) include the following ways:
I'll try to get back to you as soon as I can! Otherwise, you'll come across some silly travel tips for Australia and beyond!
Find out more below!
Media – Travel Interviews
I've previously appeared on radio, television, podcasts in print and online, and I am always happy to pimp myself out regarding anything to do with travel. I've talked about all sorts of travel topics including destinations, travel tips, and of course, my favourite topic – the weird world of travelling.
If you'd like to chat to a fairly credible travel source who will tell it like it is, leave a message below via the contact form and I'll get back to you to organise a time to chat!
Check out where I've previously appeared in the media, which includes large media organisations in Australia, the United States, United Kingdom, New Zealand, India and even Norway!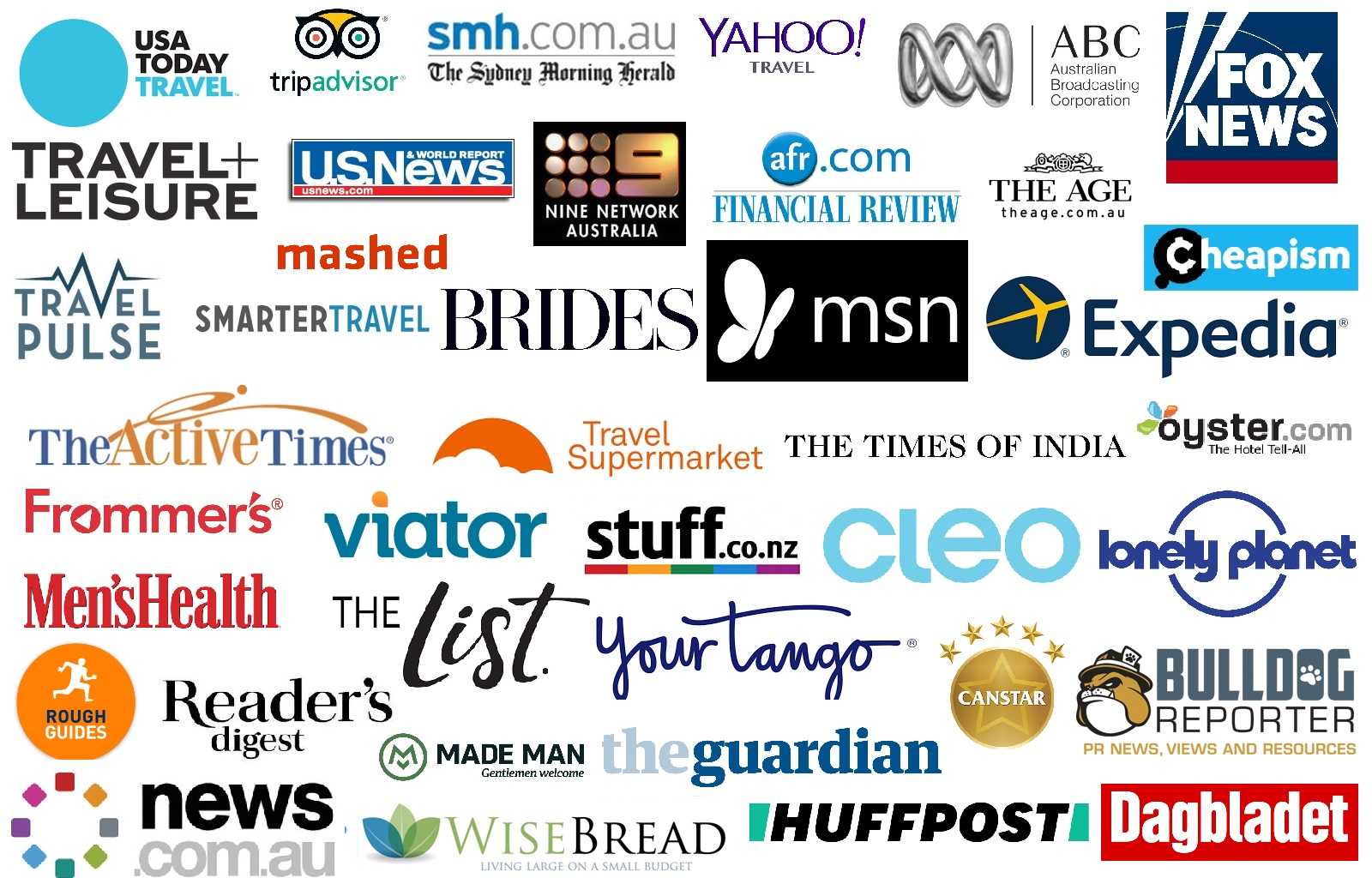 Advertising
If you are a potential advertiser who would like to reach a highly engaged audience of global travellers across multiple platforms and media types, please read my advertising page first before contacting me. I always aim to produce long term internet traffic that has an indefinite shelf life.
I do take sponsored articles and other forms of ads, so please let me know what you're offering (you know, give me an offer that I can't refuse!) and I'll review it and let you know!
Travel Writing, Press Trips, Promotions, Product Reviews and Brand Parternships with an Australian Travel Blogger!
I'm always up for a new adventure to anywhere that has a reasonably low chance of a fatal visit!
Check out the truckloads of previous travel press trips, famils and promotions I've undertaken previously and how I have provided 'long term internet traffic and video views that has an indefinite shelf life using multiple online platforms! Always up for a blogger trip!
And I've written for others – check out some examples of my travel writing.
Here's a sample of who I've worked with: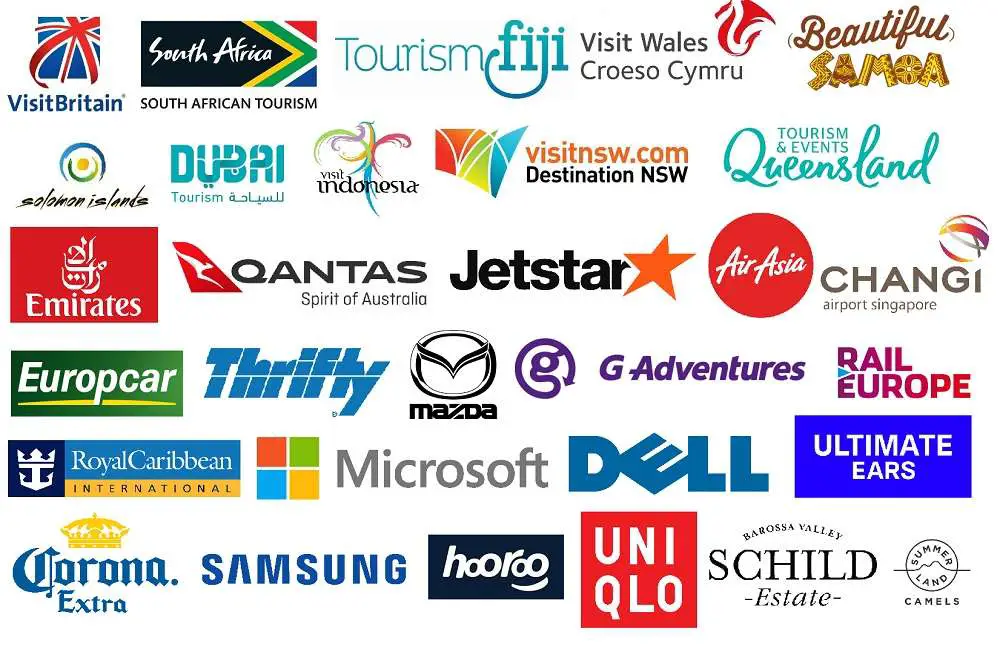 I've worked with large tourism boards (e.g. Visit Britain, Dubai Tourism, Tourism South Africa), airlines (e.g. Emirates, Qantas), and other well respected travel brands (e.g. TripAdvisor, G Adventures) from within Australia and all around the world.
I also do the odd travel related product review – which I only do for products I can road test myself.
Social Media and SEO Consulting
I've picked up a lot of skills from running a website over the years, check out my content, SEO & social media specialist page for more information and get back to me if you would like help with your social media strategy and Search Engine Optimisation for WordPress.
I use proven tips and techniques that I've found to be effective from years of testing and measuring! Hey, if you're reading this, there is a very good reason why you found me!
Guest Posts and Articles – Travel Humour!
I publish (funny) guest posts and funny travel photos from other bloggers, writers and anyone out there in internet land who has a great funny travel photo or story! The more politically incorrect, the better as far as I'm concerned because they're the ones that get most of the laughs!
You don't have to be a travel blogger – as long as there is a tenuous link to travelling and it's funny, drop me a line and tell me how you would like to make other people laugh!
Anyway, Ciao for now! Talk soon! And happy travels!
Contact Me!