One of the best things of going to Africa is going on a safari and spotting African animals on numerous game drives. Kruger National Park in South Africa is a great place  for people to start out their safari addictions – it has some of  the best facilities of any national park in the African Continent.
The reason I love checking out African animals is that something different happens every time. And this time, I managed to film three lions – one male and two females, roaring to another male lion in the distance for about a minute. The thing was that my four wheel drive was located right next to these three large kitty cats and were staring at my face!
If you want a great opportunity to wear the brown underpants, there's nothing like being next to three lions that are roaring down your camera lens.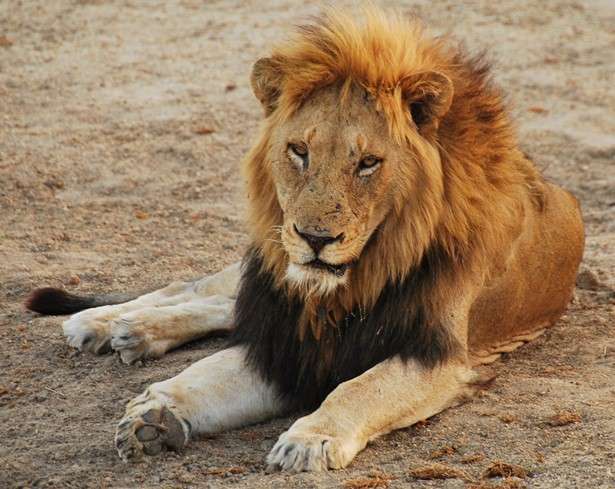 I've been on a crapload of game drives over separate trips to Africa, but I've never come across the pulsating roars of three rather large pussy cats vibrating through my skeleton.
But it's not just the big cats that are worth seeing – the whole gamut of wildlife on show is worth viewing. Like zebras drinking at a waterhole.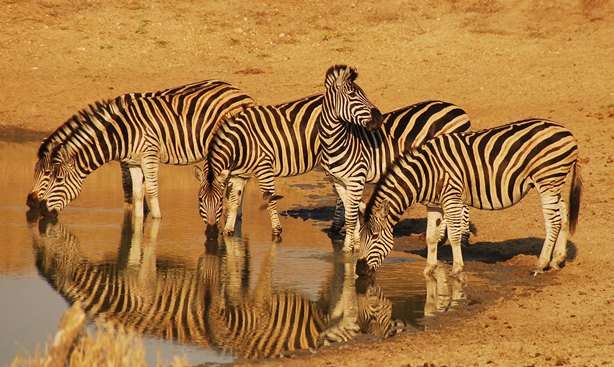 Or a cheetah walking around with her cubs.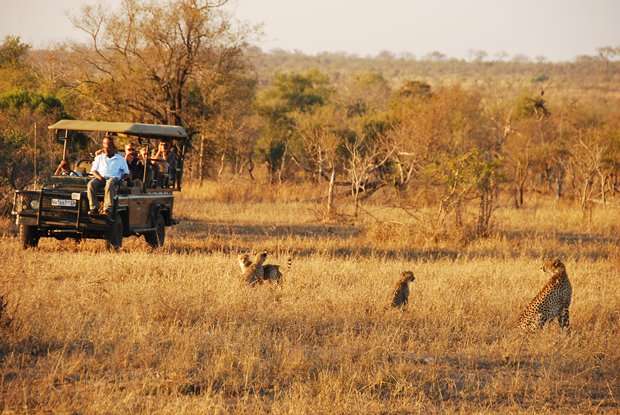 Or being near a large elephant snacking on a tree.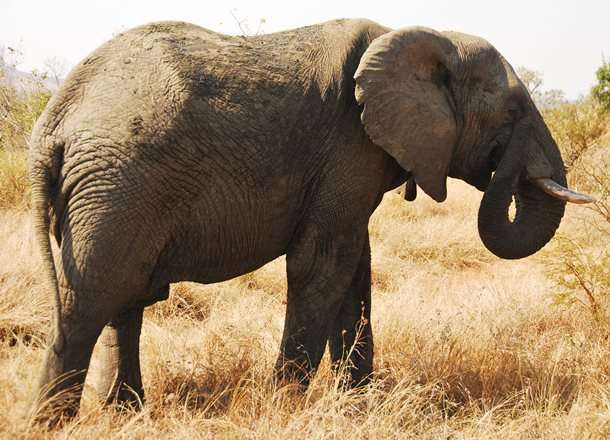 I did a bit of glamping and stayed at the Honeyguide Camp in the adjoining Manyeleti Game Reserve.
However, animals move freely between this game reserve and Kruger National Park. This is common practice as private game reserves adjoining Kruger (which is enormous – about the size of the country of Israel) tear down their fences to allow animals to roam just a bit more freely!
Kruger National Park – Roaring Lions Video
Watch the whole video, but check out what takes place after 60 seconds. Look how close the male lion goes to the spotter sitting at the front of the vehicle at the 1 minute mark.
Then at 1:08, feel the lions roar. Turn up your speakers!
So if you've been itching to go on Safari, just go and do it! You won't regeret it.
Just don't end up in a pile of lion poo!