Okay, I broke the mold. I can't stand mobile phones – they feel like an emotional ball and chain to me! But I live in the 21st century and I need one for communications and they are handy for looking up stuff on the run. I'm just not the selfie taking type and believe selfie sticks should be banned! I love travel and need to be connected on the road, so what's the Best Compact Smartphone for me?
The main thing I can't stand about modern smart phones is that they're way too big. Stick them in your pocket, and it's like you're carrying a brick plus walking like you have a large turd wedged in your back passage. So that's why I have the best compact smartphone which fits into that small pocket in your jeans. Actually, I'm going to recommend a couple of models.
The first one I'm going to suggest is the Unihertz Jelly Pro 3GB+32GB – The Smallest 4G Smartphone in The World, with Android 8.1 Oreo Unlocked – in Black or White

I've had this phone for a couple of years and I love it. It does everything that I need it to do, including taking photos, and since it's an Android phone, it does anything that the bigger phones can.
Perfect for banking and transferring money on the road, you can use for Skype, install all of your social media accounts, and stream music to your favourite portable speaker.
The Specifications are below for the tech heads! Like I said, I like the simplicity of the phone, and since it's dual SIM, I can take my home SIM card with me on roaming while using a local SIM card for day to day use.
Unihertz Jelly Pro – Specifications

Dimensions: 92.4 x 43 x 13 mm
Weight 60.4 grams (With the battery)
Colours: Pearl White /Space Black /Sky Blue
Operating system Android 7.0 (Android 8.1 Oreo update is available)
CPU: Quad Core 1.1GHz
RAM: 3GB
ROM: 32GB
Battery: 950mAh
Display Size: 2.45 inch
Resolution: 240 x 432 pixels
Rear Camera: 8MP AF
Front camera: 2MP FF
Band support: GSM: 850 (Band 5)/900 (Band 8)/1800 (Band 3)/1900 (Band 2) MHz
WCDMA: Band 1/2/4/5/8
LTE: FDD Band 1/2/3/4/5/7/8/12/17/19/20/
TDD Band 40
SIM Card: Dual Nano SIM
Wi-Fi: Wi-Fi802.11 a/b/g/n 2.4GHz/5GHz
Bluetooth: Bluetooth 4.1
Built in GPS+GLONASS
Sensor: G-Sensor,Compass, Gyroscope
Supports FM Radio
Supports 3.5mm Headphone Jack
Supports MicroSD card up to 256 GB
Micro USB port
If you're after a more rugged version of the Jelly Pro, then Unihertz offers the Atom.
But if you're after something more rugged, Unihertz has the Atom, The Smallest 4G Rugged Smartphone in The World – also with Android 8.1 with 4GB RAM and 64GB ROM. This would be perfect for hiking and mountain biking or other adventure type sports associated with travelling.

Need to know more? Here are the Atom's specs.
Unihertz Atom – Specifications

Dimensions – 96 x 45 x 18 mm
Weight – 108 grams (with the battery)
Operating System – Android 8.1
CPU – Octa-Core 2.0 GHz
RAM – 4GB ROM 64GB
Battery – 2000mAh
Display Size – 2.45 inch
Resolution – 240 x 432 pixels
Rear Camera – 16 MP AF
Front camera 8 MP FF
Band support: GSM: 850 (Band 5)/900 (Band 8)/1800 (Band 3)/1900 (Band 2) MHz
WCDMA: Band 1/2/4/5/8
TDSCDMA: B34/39
LTE: FDD Band 1/2/3/4/5/7/8/12/13/17/18/19/20/25/26/28A/28B
TDD Band 34/38/39/40/41
C2K: BC0,BC1
SIM Card: Dual Nano SIM
Wi-Fi 802.11 a/b/g/n 2.4GHz/5GHz, Support Wi-Fi Direct, Wi-Fi Hotspot
Bluetooth Bluetooth 4.2
Support GPS with A-GPS, GLONASS
Sensor Fingerprint(front-mounted), G-Sensor, Compass, Gyroscope, Proximity
Ambient Light Sensor, Compass
Supports NFC
Supports USB OTG
Supports 3.5mm headphone Jack
Support FM Radio
USB: Type C
IP68 water proof
And guess what? These phones are great conversation starters at the pub because since you'll be the only one who has a tiny smart phone and you'll stand out because everyone else has an Apple iPhone or a Samsung!
With the Jelly Pro and Atom, I really both of them because they're lightweight and compact, but does everything I need it to do for a smart phone. People tell me it looks like the 'Zoolander phone', but I don't care!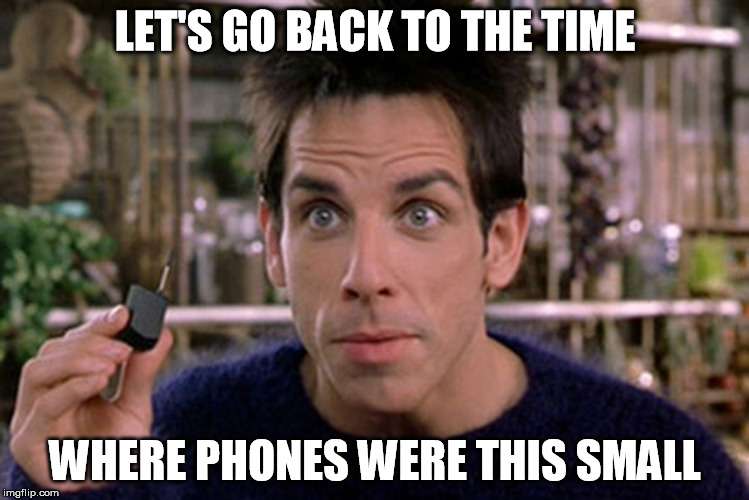 Have I won you over? Then…
Get Hold of The Best Compact Smartphones for Travel Now!