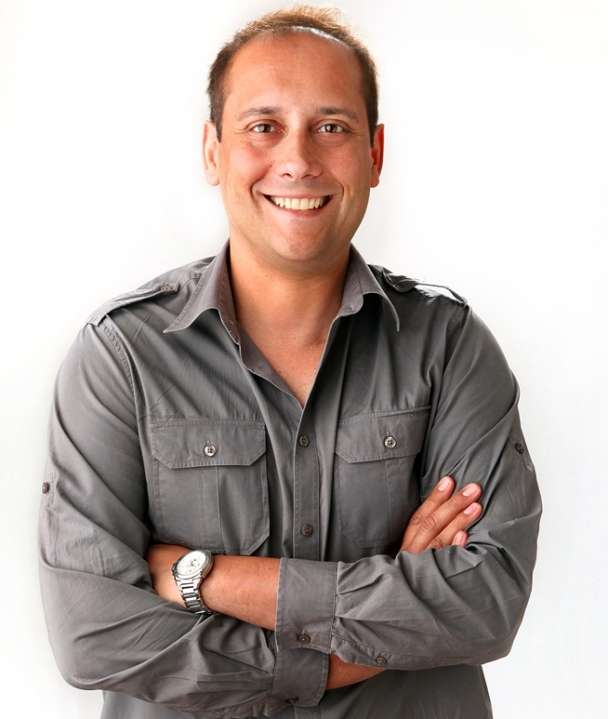 These are the benefits I can offer you as a Travel Blogging and Content, SEO and Social Media Specialist/Consultant:
Search Engine Optimisation (SEO) and social media audits.  I will look at your website and social media strategy, and provide an easy to understand report with performance improving recommendations – no jargon!
Blogging Strategy – Creating a blog (either stand alone or attached to your existing website) to increase search engine traffic, or auditing and optimising your existing blog and promoting it in conjunction with SEO and social media.  A few minutes of effort to prepare a blog can generate interest in your business for months, even years! I'll help you develop a blog/social media posting and content strategy and advise on scheduling, frequency and how to interact with your followers
Facebook Ads – Setting up and optimising Facebook advertising to target people interested in your business and products – there is a market out there who want what you provide, you just have to reach them!
Twitter – How to use Twitter effectively based on my experience to form relationships with others, and how you can use Twitter to promote your business. You won't believe the number of opportunities that have come my way from Twitter over the years!
Other Social Media Websites – Using other social media sites like LinkedIn, Pinterest, Instagram, Stumbleupon and Reddit to integrate them into your overarching social media strategy
Training and workshops to transfer knowledge to yourself and other staff, as well as providing a list of useful websites to keep up to date with SEO and social media trends
About Anthony
I have a proven track record in social media and SEO with my website. I also have over 26,000 followers on Twitter, over 5,300 Facebook fans,  over 5,100 LinkedIn Connections and over 3 million views on my YouTube Channel.
This doesn't happen overnight, but I've applied a long term strategy to get there. It's a marathon, not a sprint!
I find that travel blogging (or blogging in general) using writing, still photographs, and video footage to capture an experience  is  a far more effective way to share your story or message instead of just telling it.
Using blogging in combination with some other very simple and quick social media strategies that I can teach you, I have been able to increase my brand's exposure and I can do the same for your business. It's not just one thing – a multi-pronged approach is needed in regards to your social media strategy and I can provide that 'one stop shop' service to help with all of them.
I've undertaken numerous press trips and promotions for many high profile and respected travel related organisation and brands such as Visit Britain, Tourism South Africa, Qantas, Emirates, and Rail Europe and have applied various online techniques to maximise their coverage. These skills are transferable across all niches, as the techniques are the same.
I look at the big picture, and then drill down to the specifics to see what the best strategy for your business is based on your needs.
Here are a few of my own case studies and I will show you how I have applied various simple strategies, and how these strategies can be used for your business.
Search Engine Optimisation (SEO) – People Don't Google Headlines!
Example: targeting keywords to increase the chance of being found by people looking for the information they want!
The first thing I'll teach you about SEO is that 'people do not Google headlines – they Google keywords'. This is the biggest fundamental difference between traditional media (such as newspapers, magazines) and online media.
I've included a list of keywords regarding a Fiji press trip I undertook that brought long term, consistent, and relevant traffic to articles on my website. I undertook this press trip in 2010, and I'm still attracting search traffic many years later. I provide what people are looking for!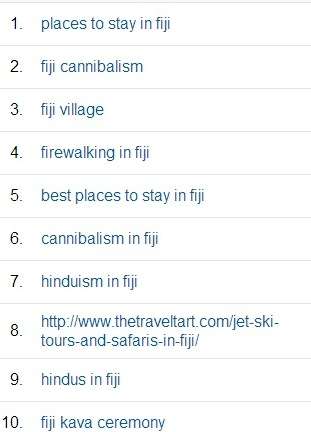 The internet has transformed the 'mass market' into a market of 'mass niches', and you want to rank high in your niche!
SEO isn't hard – it really is common sense. I'll show you how it works and how you can maximise your chances of being found by the people who are interested in what you are offering. I'll show you how to attract targeted internet traffic and video views that have an indefinite shelf life and how to research what terms are being searched for, as well as discussing a linking strategy for your website.
Here's more proof – after 4 years, I'm still attracting internet traffic after press trips to Fiji and South Africa – after already attracting tens of thousands of views!


You Tube – How To Get Your Video In Front Of The Relevant Eyeballs!
Example:  How to fillet a fish – video uploaded in July 2011, with over 600,000 views to date.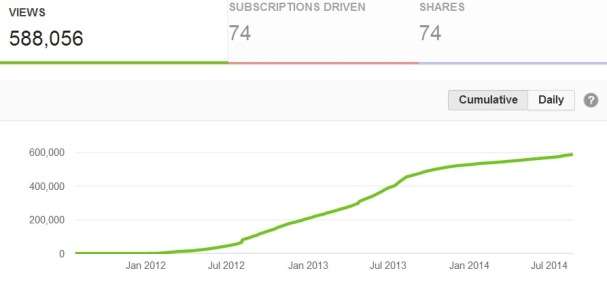 Undertook optimisation of video title, tags and description to increase chances of showing up in searches, as well as You Tube related videos. The aim is to generate steady views over time to people interested in what the video has to offer.
I have applied these techniques to my videos with little time and I haven't spent one cent on YouTube advertising. The Travel Tart You Tube Channel has generated over 1.7 million views to date.
I'll show you how to research what is being searched for in Google and YouTube, and how to tailor your video titles and tags to increase the chances of your video being seen by the relevant eyeballs. You have to do this, because there are over 100 hours of video footage uploaded to YouTube every minute!
Facebook – Laser Focus Marketing
Example: targeted advertising. Multiple examples of using a budget to "laser focus' posts to specific interest groups, including different ages, genders and countries. As an example, a minimal budget ($USD 16) was used to reach over 5000 people who were interested in the product.
With Facebook, you can target only the people who are interested in what you do. If they're interested, they are more likely to convert into a lead!

You don't want to advertise to people who aren't interested in your product! For example, if I saw an advertisement about crochet, I won't look at it because it's not one of my interests – but there is a large community out there who are interested.
I'll show you how to do this with minimal fuss and time!
Twitter – 50 minutes of effort reaches 80,000 people
Example: how to increase exposure to relevant audiences on Twitter via the use of hashtags, and interacting with other social media accounts. I was chosen to document the Rugby World Cup in 2011 as part of a Qantas Wallabies promotion which involved on the road tweeting. Here is a Tweetreach graph showing how effective this can be.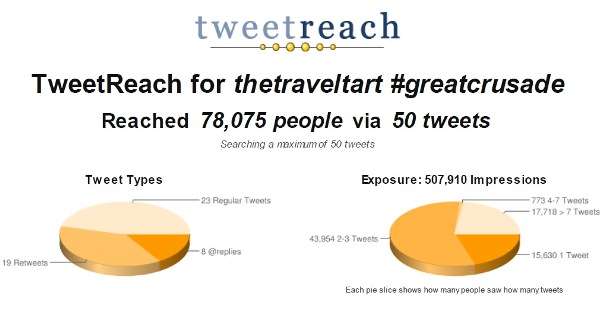 I'll show you how to use Twitter and other social media effectively so you don't have to spend all day in front of the computer by using tools like Hoostsuite.
Pinterest
Example: Labelling 'pins' to maximise your pin showing up for other users. My article on Glamping has been 'pinned' over 3400 times and is still attracting steady traffic from Pinterest.
Stumbleupon
Example: Article on 52 offbeat travel tips. Over 28,000 stumbles (pageviews) alone from this social media website.
Reddit
Example: Identifying content that will appeal to users who will share it with their friends to create something viral. This video I made about the Xhosa language in South Africa was the most popular video on Reddit for a day, and went from 20,000 views in two years to over 400,000 views overnight!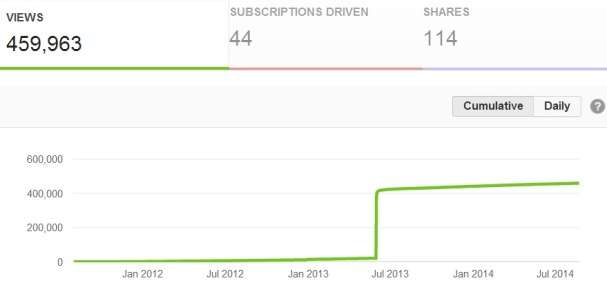 Interested?
For more information, please contact me using the form below so I can discuss your needs.
I am based in Brisbane, Australia but I am available to work on your project remotely or travel if required. Talk soon!