Glamping is a new word – basically an amalgamation of the words 'Glamour' and 'Camping'. It's a growing trend with travel accommodation – and a departure from the Tight Arse version of travelling I usually subject myself to – that is, not a flash luxury resort!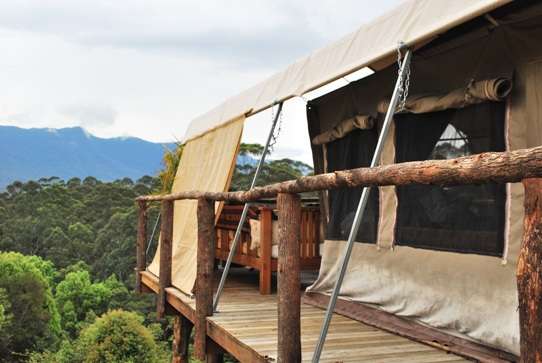 Glamping is widespread throughout many national parks and wildlife reserves in Africa (check out this post I did for Nomadic Matt on Safaris in Africa), but it's a trend that's catching on all around the world.
Basically, Glamping is where you have a 5 star room inside a tent – or Luxury Camping. That's right, all of the mod cons such as a flushing toilet, shower, and bath tub are included, and a comfortable king size bed is thrown in for good measure.
Glamping – Camping but not roughing it!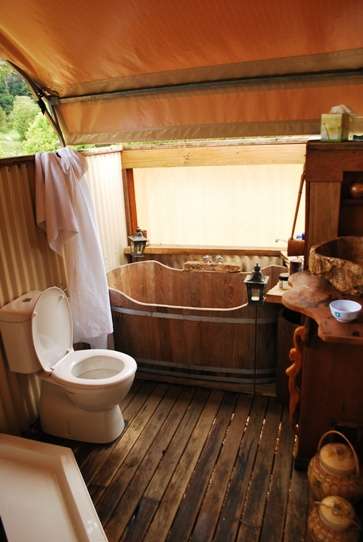 I had a crack at Glamping recently in Australia for a weekend away at a place called Silk Pavillions, in northern New South Wales.  This is based close to Mount Warning and Byron Bay, a popular stop on the Australian backpacking trail.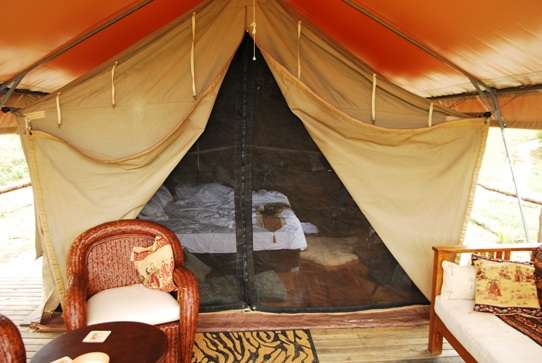 I quite like Glamping, as I like having a place to myself, but it's close to nature as well. You can decide on whether to cook your own food, or be a lazy sod and have it done for you, or at least, have the ingredients provided to slap onto a hot barbeque.
In terms of costs, that would depend on where you go to, but Glamping is a nice change from sleeping on bus terminal floors and underneath a bridge – some of my previous travel accommodation options!
At this particular spot, it's close to the nearby hippy town of Nimbin, where the annual Mardi Grass festival is held.
More Glamping Stuff
So if you're looking for a cross between luxury and camping – give Glamping a go! Especially in Stanthorpe!
You can read more at Camping in Comfort.