After a couple of years of being locked up and not being able to travel around the world very much (or not at all), people are just itching to go travelling overseas without the fear of being stranded (hello, 2019!). Travel isn't going to be the same ever again. It's going to take a while for all sectors to recover, as government support for the travel industry varied depending on which country you are going to.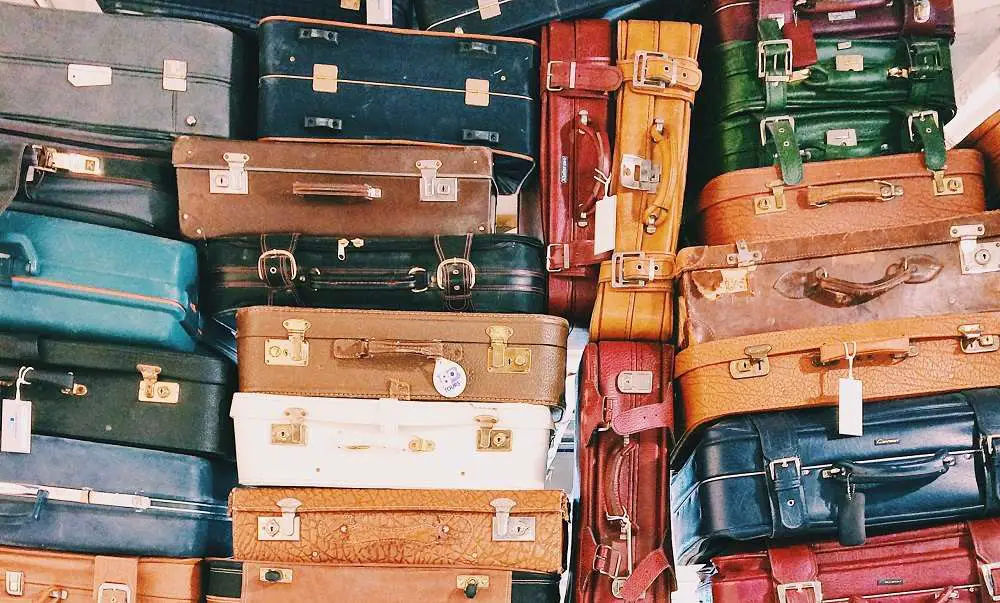 So whenever you're taking your first trip in what probably feels like ages, you may as well have a bit of fun by attaching a funny luggage tag to your backpack, suitcase, or whatever container you move your stuff around in.
Here are some ideas!
Funny Luggage Tags for Your Next Trip!
First of all there is:
The Double Meaning Funny Luggage Tag
This one made me laugh! Just say 'for fox sake' out loud and you'll get the jist immediately!
Beer – It's Vacation In A Can!
Enough said!
The Alien Abduction
This would be ironically great if you and your luggage, along with this funny luggage tag, was abducted by aliens. You can see if aliens have a sense of humour!
The Grinning Cat
Probably not great if there are cat lovers on your plane and they like it so much that they steal it! This funny luggage tag stands out like dog's balls, I mean, cat's balls, if they still have them!
Speaking of cats licking… there is actually one available!
The Star Wars Tag(s)
Surely, there is Star Wars paraphernalia for almost anything, so not surprising there is a Star Wars luggage tag.
Or if you're a complete Star Wars nerd, there are individual characters available.
The Multiple Options Tags
Just like your favourite outfit, just pick and choose which tag you want to add to your luggage depending on your mood!
The Tags Homer Simpson Would Love
If you're a doughnut aficionado, these fattening-looking luggage tags are for you! Hmmm doughnuts. Just don't eat them at the baggage carousel…
You never know, you might just make a new travel buddy because someone laughed at your funny luggage tags!
For more silly travel tips, some of which that could be useful, check out: