The Travel Bans which have been implemented by multiple governments around the world thanks to the coronavirus have caused all travel addicts like myself facing their worst case scenario – being locked up at home with nowhere to go for a long long time (see my article on How The Coronavirus as F#$ked Up Travel). Well, it's not really the worst case scenario, you could be rather deceased.
Yes, our passports have become as useful as a one legged man in an arse kicking competition (that's Australian slang for 'very useless'), even if your name is Batman bin Suparman!
But look on the bright side. You won't have to sit next to annoying passengers, spend hours finding cheap flights, or suffer jet lag!
Depending where you live, this means that no one can't go anywhere – even within your own city – for a while. I'm one who tends to contract cabin fever before any other kind of illness and I'm like a caged animal in lockdown.
At least one funny side effect from all of this madness is the seemingly endless supply of Coronavirus Jokes and Social Distancing Memes. They're going to spread around the world exponentially just like this crappy virus that has changed our lives forever.
So anyway, get your virtual travel going and check out some of the stupid travel ban memes and jokes I've come up with so you can pass at least another minute of being stuck in your house!
Here you go!
Air Travel and Travel Bans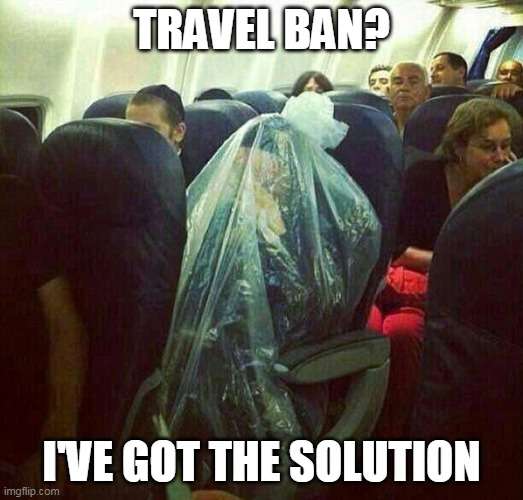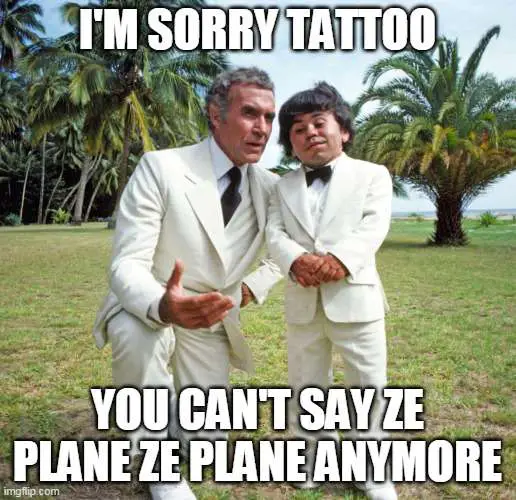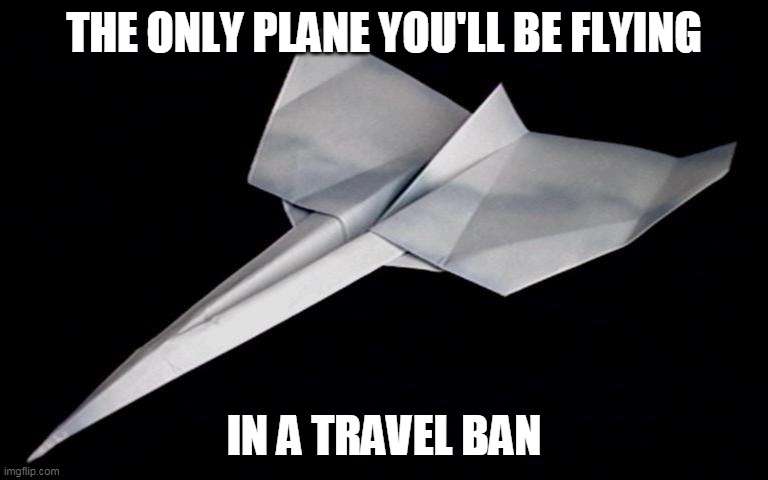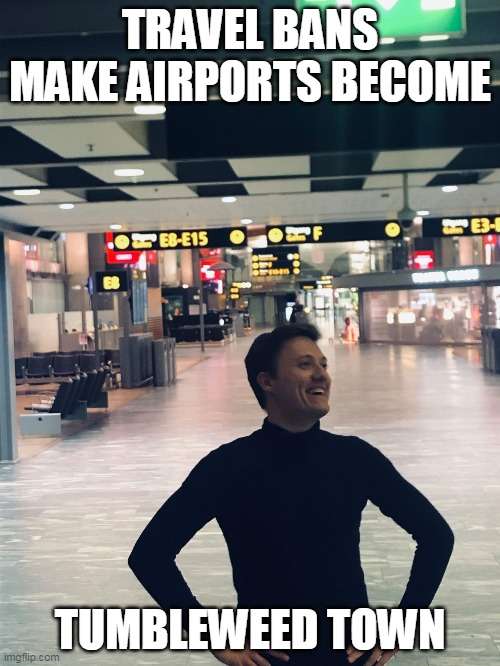 Passports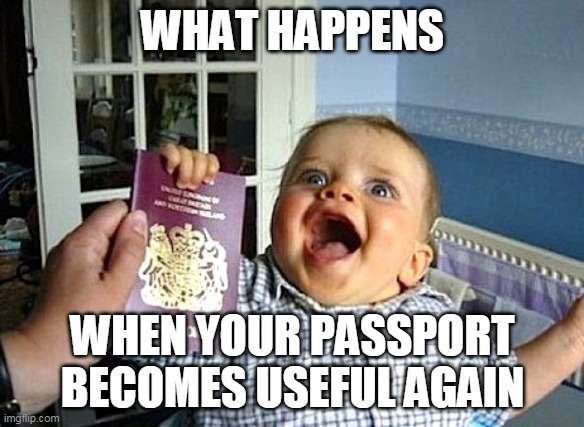 Travel Influencers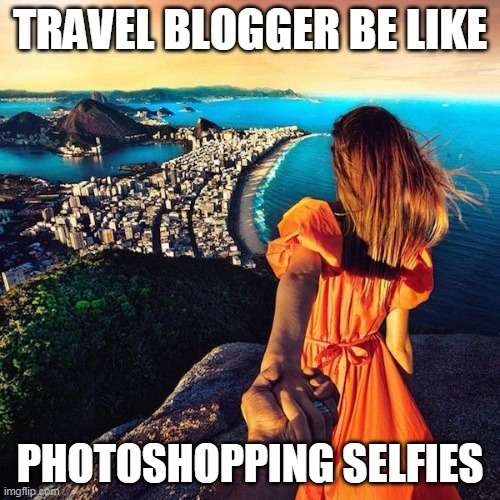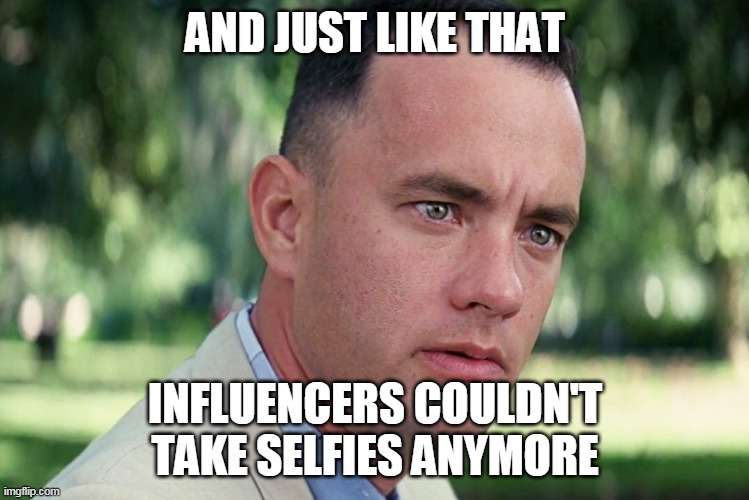 Bus Tours in the Brave New World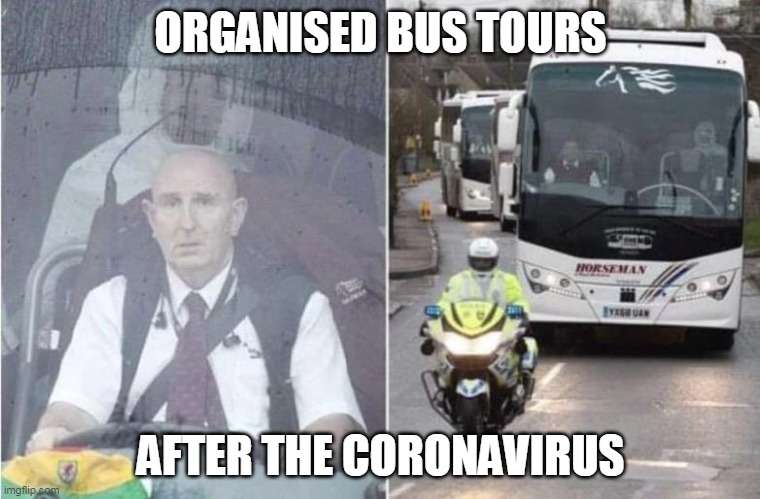 Here's to the day when we can start travelling again and appreciate airline safety cards. Whenever that may be!
If you're still bored, check out fixing a plane with duct tape, my top funny travel books and travel movies. And make sure you never, ever travel with Tom Hanks.