Australia is definitely and outdoors country. Well, being a country/continent means there's a lot of bush, or otherwise, what I call 'impressive nothing'. One of the best things of being outside in the Australian outdoors is bushwalking – assuming that you're not nailed by a nasty like a poisonous spider or snake. There are loads of national parks and natural reserves which are waiting to be traversed by your boots.
Locals and visitors alike enjoy making their way through the unique Aussie bush, exploring its hills and mountains, creeks and rivers, caves and trails. There's nothing like leaving the big smoke of the city behind, and to pinch a line from a Midnight Oil Song, 'Concrete you don't free my soul'.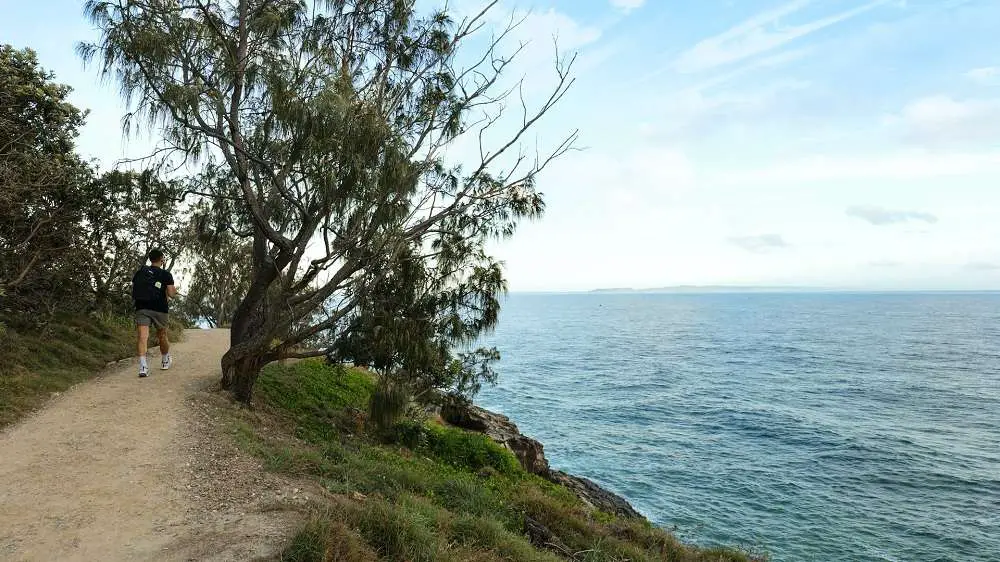 If you're worried about some of the more isolated places to go bushwalking in Australia, don't worry, it's fairly unlikely you'll end up like one of the deceased backpackers in the fictional movie, Wolf Creek, but just take the usual precautions and you'll be just fine!
Anyway, I've come up with a list of places where you can go bushwalking throughout the country, and even some bushwalking safety tips! Note, some of these places are isolated so a big part of the journey is getting there! Hope you don't have a crapola car that breaks down on the way!
Anyway, here we go!
Where to Go Bushwalking in Australia
Since Australia is a rather big-arse country, I've included a short list of bushwalking spots within via every state. This is just scratching the surface though; however, you can find more information and bushwalks at the relevant National Parks Websites provided. Just don't spend most of your time on the internet research bushwalks – just go out and do it!
Queensland
Parks and Forests – Queensland Department of Environment and Science
Mount Coot-tha
Easily accessible from the Brisbane CBD, there are a plenty of walking trails at Mount Coot-tha that are a good excuse to escape the hustle and bustle of 'BrisVegas' – home of the 2032 Olympics, and get back to nature. After you've worked up a sweat, why not go to the XXXX Brewery for a brewski or few.
Glasshouse Mountains
About an hour's drive north of Brisbane at the Sunshine Coast, the Glasshouse Mountains has a number of tracks for all abilities to explore this picturesque region. You'll find the mountains in amongst the pineapple fields.
Daintree National Park
Way up in the north of Queensland, here's where you can bushwalk in the only place in the world where two World Heritage Areas are adjacent to each other – the Daintree Rainforest and the Great Barrier Reef. Some of the walks can be challenging, so be prepared. By the way, don't go for a refreshing dip in the Daintree River because you'll end up as crocodile poo.
New South Wales
NSW National Parks and Wildlife Service
Blue Mountains National Park
Located west of Sydney (the opposite end of Bondi Beach), you can easily access the Blue Mountains by car, or even catch the train to Katoomba and walk there for iconic views of the Three Sisters, waterfalls, and historic walking tracks.
Lord Howe Island
An isolated territory in the Pacific Ocean east of Sydney and Brisbane, the natural spectacle of Lord Howe Island has the Mt Gower Walk which includes a hike to the highest point on the island. You'll need a guide – make sure you book early. When you're finished, you can then visit the world's most southernmost coral reef system. I've been to Lord Howe Island, and why they bumpy ride on the turboprop plane will make you wish you're wearing the brown underpants, it's worth it to just chill out. There's no mobile phone reception there, so it's great to feel like you're in the 1990s again!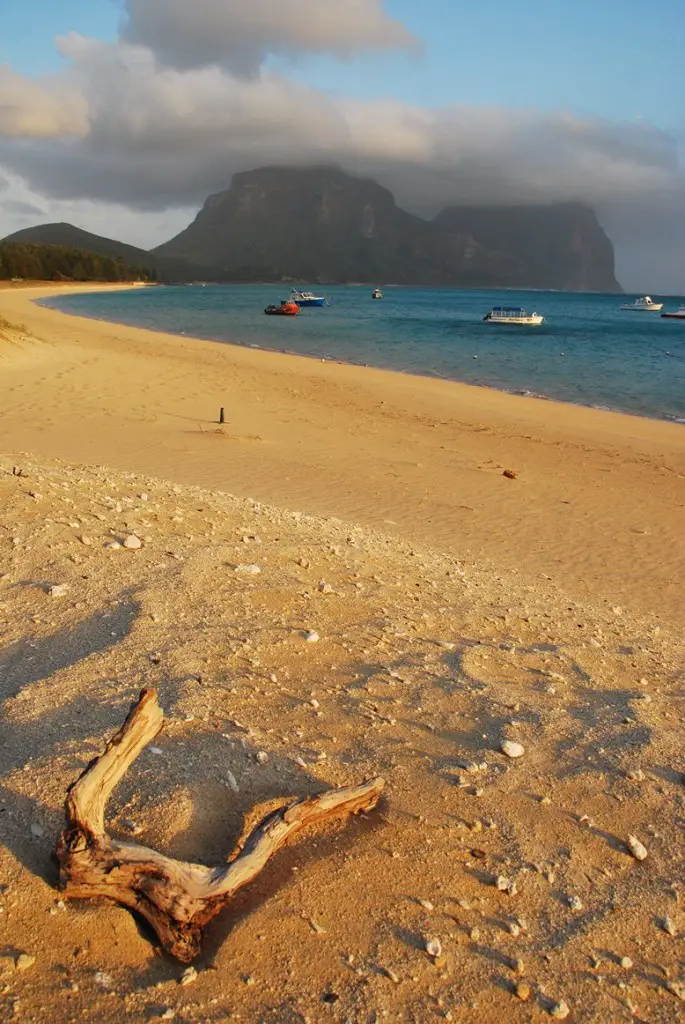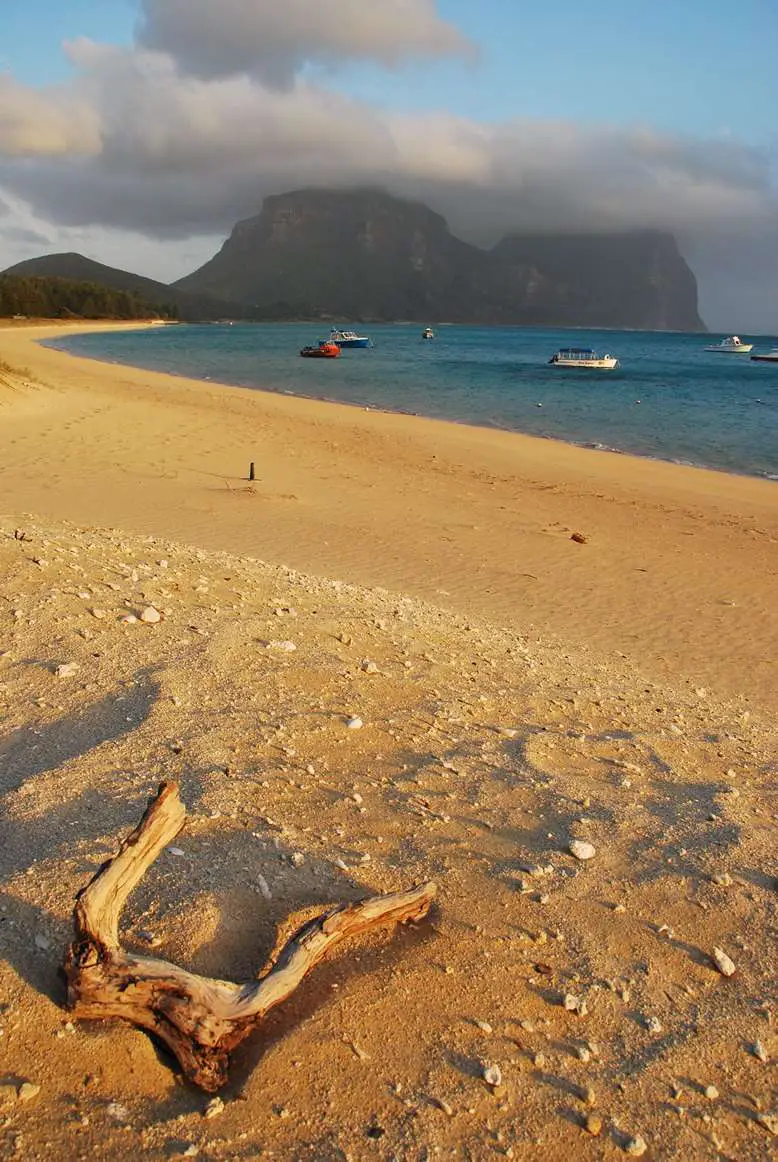 Kosciuszko National Park
Home to plenty of trails, many people love hiking up to the summit of Australia's highest point – Mount Kosciuszko, which is advisable to do during summer as the track is generally snowbound in winter. Yes, it does sometimes snow in the sun burnt country. While it might seem a bit lame, 2,228 metres is pretty high for a mountain in Australia.
Victoria
Yarra Bend Park
Located only four kilometres from the Melbourne CBD, pack a picnic and traverse the Dights Falls Loop Trail at Yarra Bend Park. You'll be treated to bird watching, historical sites and vistas of the somewhat murky Yarra River.
Grampians National Park
This one's really nice. After you've completed the Great Ocean Road along the spectacular Victorian coastline (one of Australia's best road trips), head north through the Grampians National Park for a dose of wildflowers, wildlife and waterfalls. One of the best pieces of Victoria.
Wilson's Promontory
One the most loved places to visit in Victoria, Wilson's Promontory (affectionately known as 'The Prom' – you know, Australian Slang has a habit of shortening every frickin' word in the dictionary) has a number of bushwalks ranging from hours to days. The spectacular scenery includes beaches, rivers and mountains, so bushwalkers won't be disappointed! Try not to get lost so you don't burn a crapload of Australian taxpayer dollars so you can be rescued.
Australian Capital Territory
Namadgi National Park
Right next to Kozciusko National Park in New South Wales, Namadgi National Park has 160 kilometres of defined walking tracks to keep you occupied for a while. Climb over the granite boulders, walk through the Snow Gum woodlands, and check out the expansive grasslands full of kangaroos.
Black Mountain Nature Reserve Forest Trail
Located in northern Canberra in the Canberra Nature Park, this reserve has many walking and cycling tracks and traverses a number of habitats.
Kambah Pool to Pine Island
An easily accessible walking trail, this relaxing seven kilometre walk along the Murumbidgee River will take you past Red Rocks Gorge, plenty of lookouts and keep an eye out for wombat burrows. Way better than seeing the animals fight each other in Parliament House.
Tasmania
Parks & Wildlife Service Tasmania
Freycinet National Park
Freyciet National Park takes in one of the most stunning coastlines you'll ever set eyes on, you'll never forget the spectacular descent into Wineglass Bay. You won't want to leave. I didn't want when I descended into this place.
Cradle Mountain – Lake St Clare National Park
One of Australia's iconic walks, the Overland Track between the World Heritage Areas of Cradle Mountain and Lake St Clair National Parks is a serious walk for people with a high level of fitness. So avoid like the plague couch potatoes or you'll most likely end up with a heart attack. You should probably attempt this walk in a group, but if you undertake it, this experience will stay with you forever.
Walls of Jerusalem National Park
If you're after something really remote and isolated (I mean, there's no Wi-Fi), the Walls of Jerusalem National Park isn't accessible via road and you may need to visit via an organised tour. Home to an alpine environment, you'll need to bring your own tent, wet and warm weather gear and other gear. Only for hard core bushwalkers! Just don't eat any native fruit if you have poor botanical skills so you don't end up like the guy out of 'Into the Wild'.
South Australia
National Parks South Australia
Onkaparinga River National Park
Located only 30 kilometres from Adelaide (or Radelaide as the locals call it, to try and shrug off the somewhat outdated reputation that Adelaide is boring), the hiking trails at Onkaparinga River National Park will take you to rock pools and cliff tops, whilst viewing wildlife such as koalas, kangaroos and echidnas.
Kangaroo Island
A ferry ride southwest from Adelaide, a number of nature reserves, including Flinders Chase National Park make up a five day trek called the Kangaroo Island Wilderness Trail. You'll see sea lions, penguin colonies and amazing coast rock formations.
Ikara – Flinders Ranges National Park
Located in South Australia's outback, the Ikara-Flinders Ranges National Park is 95,000 hectares worth of wilderness that offers everything from short walks to long hikes to experience the wide open spaces in this semi-arid area. Bring plenty of water.
Western Australia
Kings Park, Perth
Located adjacent to the Perth CBD, this large, inner city and beautiful park is popular with locals and visitors. With most of the park being bushland, you can view unique plant and animal life – try and spot the unique plant called the Kangaroo Paw.
https://www.bgpa.wa.gov.au/kings-park
Purnululu National Park
Home to the famous Bungle Bungle range – a unique geological formation, Purnululu National Park, located in the remote east Kimberley region, has a number of spectacular gorge and chasm walks.
Cape to Cape Track, Margaret River
A long distance walking track of over 120 kilometres, the Cape to Cape Track meanders between the geographic tips of Cape Naturaliste and Cape Leeuwin in the Leeuwin-Naturalise national Park, with the start/end points occurring at lighthouses. You'll see great beaches, forests and you won't be too far away from the wine region so you can get drunk after your bushwalk.
Northern Territory
Uluru Base Walk – Uluru Kata-Tjuta National Park
The walk around Uluru is longer than you think – it's a total of 10 kilometres which takes in the entire circumference of the rock. Best to do this walk first thing in the morning while it's cool and there's plenty of light.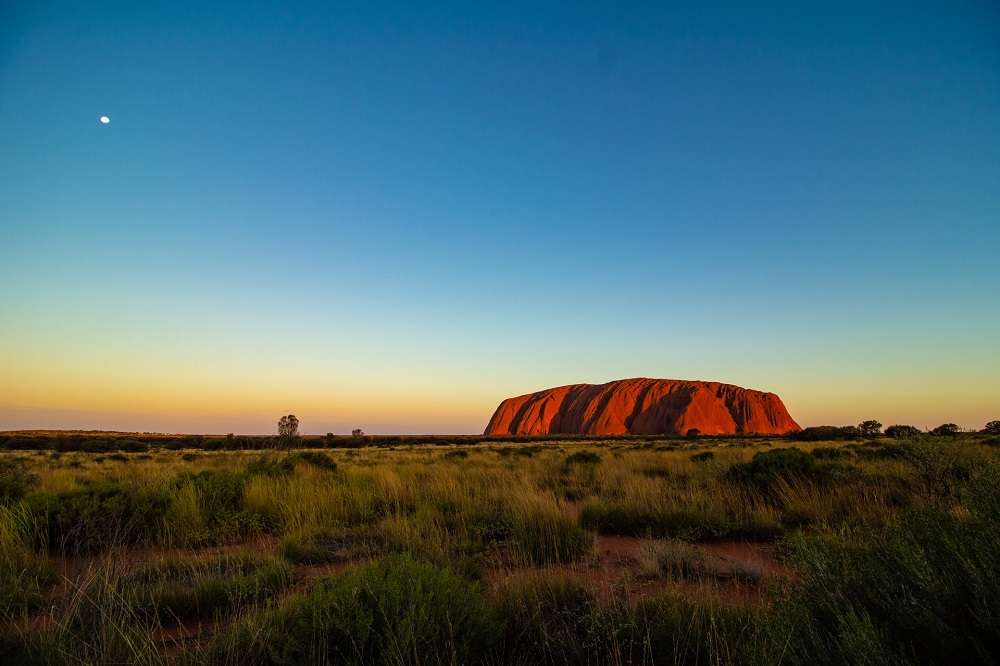 Kakadu National Park
One of Australia's most famous national parks and almost 20,000 square kilometres in size, Kakadu National Park has unique wildlife, Aboriginal rock art, and diverse landscapes. There are over 30 designated walking trails which are as diverse as the environments they run through.
Litchfield National Park
Litchfield National Park is a popular trip from Darwin or Katherine. There are a number of short walks that take you to waterholes, monsoon forests and waterfalls, to the 39 kilometre Tabletop Track. There are campgrounds located within the park if you wish to stay overnight. CU in the NT!
Bushwalking Risks and Safety Tips
So after being inspired by this short list of bushwalking locations, you've picked where you're going. While bushwalking in Australia is enjoyed by millions of people every year, there are a number of risks you need to be aware of, especially if you're venturing into very isolated areas – where the nearest town is ages away.
It's not that I want to scare the bejesus out of you. But knowing how to avoid these bushwalking risks is the key to safe enjoyment. Here are some of the bushwalking risks to be aware of, with some safety tips:
Bushfire
During dry periods, usually from late spring and throughout summer (October to February or so, depending on how hot or dry it is), the Australian bush is a 'tinderbox' that can go up in flames from a range of causes. Sometimes it's from lightning strikes, sometimes it's from idiots called firebugs that just want to see a lot of land burn.
It is essential that you make yourself aware of any current bushfire alerts and find out from a local authority for information or maps about the terrain you will be experiencing. You must also seek advice about whether a fire ban is in place, in which case it is illegal to light a fire of any kind, however small. So now cooking your food over the fire. If lighting fires is permitted, then always extinguish yours completely with water. If you find yourself caught in a bushfire, contact emergency authorities immediately (call triple zero – 000) and advise of your location, or just get the hell out of there as quickly as possible. One of the best ways to do that is to use a GPS-equipped personal distress beacon.
Wildlife
Australia has a reputation for being home to dangerous and deadly animals and it's is world-renowned. The reality is though the risk is fairly low, but sh*t still does happen. Out in the bush, there are snakes, spiders and insects to be wary of, including mosquitoes which can carry Dengue Fever and Ross River Virus. Not that I want to scare you off, but just be aware of it.
In estuarine locations of Western Australia, Northern Territory and Queensland, saltwater crocodiles can travel much further inland than many people think – especially after floods when they can travel a long way.
Learn what creatures (creepy crawlies) you may encounter on your travels and pack a first aid kit that contains items that will be helpful in case you experience a bite, sting or other injury.
Make sure you watch out for the drop bears!
The Hot as Fierce Sun
Like Robin Williams famously said in Good Morning Vietnam, "It's hot! Damn hot! Real hot! Hottest things is my shorts. I could cook things in it. A little crotch pot cooking. Well, tell me what it feels like. Fool, it's hot! I told you again! Were you born on the sun? It's damn hot! It's so damn hot, I saw little guys, their orange robes burst into flames. It's that hot! Do you know what I'm talking about?"
Now that you know how hot it can get, you can download the SunSmart app for iPhone and Android to access the current weather, UV rating, temperature and sun protection times for your expedition anywhere in Australia. And maybe avoid a place like the plague if it's really hot because you don't want to die from heatstroke.
Water and Food
It should go without saying that water is the first priority of items to take bushwalking, particularly depending on where you intend to go. Especially for longer trips, don't underestimate how much you will actually need.
Don't rely on the availability of fresh water from streams and waterfalls because, depending on recent rainfall or ongoing drought, it may not be where you hope – plus it may not be suitable for drinking. It might leave you sitting on a non-exitent toilet for more than a week. Even if where you are going has an abundance of fresh water, you may still like to consider looking at gadgets on the market that help you filter it before drinking like water purifiers or tablets.
These can be found in camping and hiking stores. In any case, carry as much as you think you will need, and then some, just in case your return is delayed. Also take plenty of food with enough nutrients that will see you through for longer than your planned trip, in case you become lost or injured.
Weather
Australia's weather can be unpredictable – it can go from being calm to pissing down from a great height or blowing so hard that you fall over. Familiarising yourself with the Bureau of Meteorology (BOM) website or app is vital. It provides up-to-the-minute weather conditions and alerts for storms, cyclones, snow, hail and heavy rain.
Be mindful that when you set out on your bushwalk, the day may be beautifully sunny, with not a cloud in the sky. But within a couple of hours, a storm could roll in and bring with it flash flooding, hail and hazardous lightning.
Consult the Bureau of Meteorology before leaving and take with you any protective items such as raincoats and waterproof gear. Or if it's likely that bad weather is going to happen, stay home and watch a bushwalking show on Netflix instead.
Poisonous plants
Just like many countries, and just like the 'Into the Wild' movie, Australia has its fair share of toxic plant life that could make you very sick or even kill you if ingested.
Just when you think you couldn't possibly need to eat an unknown plant, consider that if you were lost for several days, without food or water, you may be tempted to keep up your energy by picking some colourful berries. But usually, colourful means deadly.
Before you go bushwalking, look up 'toxic Australian plants' on the Internet for the area where you will be travelling. Better still, bring enough food so you don't have to take a bet on your botanical skills.
Clothing
Given the changes in terrain that occur during most bushwalks, it's important to wear clothing that can support your body. Uneven, muddy and slippery ground requires sturdy and even waterproof footwear to protect the feet. Hence, thongs (or flip-flops) isn't a great example of the best footwear to use when bushwalking.
You should also wear or take with you clothing that will keep you cool or warm if the weather changes or you find yourself lost overnight. People become lost more than you think!
Injury
The risk of injury when bushwalking is quite high, depending on the location. Walkers often fall down embankments, twist ankles, break arms or legs or hurt their necks or backs. Check out the difficulty level of the bushwalk before you start. If you're an unfit fellow, maybe think twice about tackling that Grade 5 walk.
Being aware of how to apply first aid – to yourself and others – is a good way of preparing for your expedition, and packing a first aid kit with the essentials is smart thinking. Also have good communications if possible, or at least know someone who does.
Getting lost
For a trip deep into hazardous territory, you may want to consider packing flares or a personal beacon. Avoid venturing away from marked trails unless you are very familiar with the area. You really don't want to foot the bill for a major search and rescue. Aviation fuel bills for helicopters can be quite expensive!
Communication
Don't go bushwalking without some method of communication. Smoke signals won't cut it. This could be your mobile phone or two-way radio and remember, in more isolated areas, a satellite phone may be the only way to get reception. Take with you the numbers for local emergency authorities and remember that in Australia, 000 is the number to call.
Preparation is key to safe bushwalking
Now that we've given you the bushwalking bug, get back into nature! The better prepared you are, the more enjoyable your experience will be and the less likely you will encounter any problems. Bushwalking is always an adventure but to avoid it becoming a mis-adventure, pay heed to the above advice.
Don't be a bushwalking statistic! So, happy bushwalking!