Unusual Things To Do In Brisbane, Australia!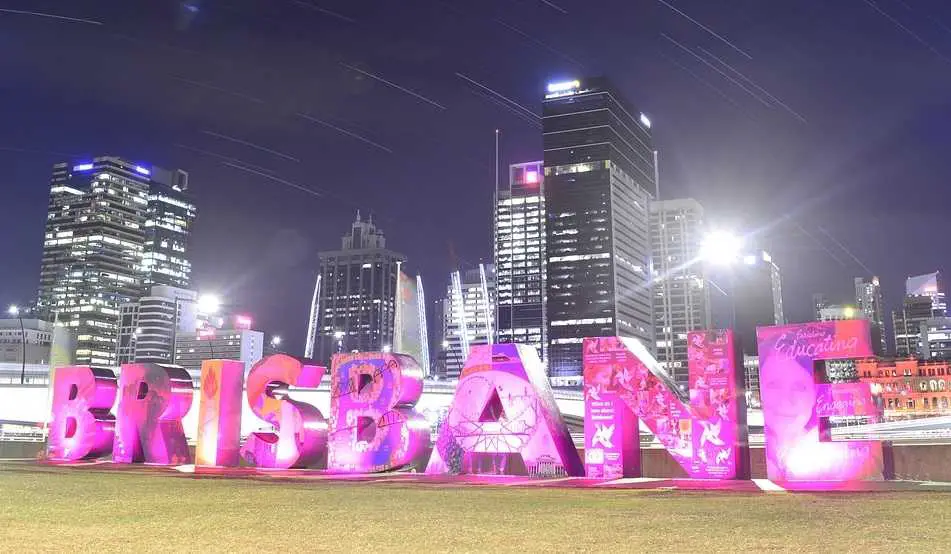 You've arrived in Australia, and like many visitors, you head straight to Sydney, Melbourne or the Great Barrier Reef.
But many people skip where I live – in Brisbane. It's actually a great city (or large country town!) because it's more of a great place to live because of the weather and outdoor lifestyle.
It's the kind of city that does grow on you if you do stay here for a while.
Brisvegas, or Brissie (Australian Slang for Brisbane) may not be on the radar for some people, but I'm about to change that with my silly guide of unusual things to do in Brisbane.
Not many cliches of places to visit here!
Here goes!
Weird Things to do in Brisbane!
Some of these will be in your guidebook. But I guarantee a lot of them won't be!
1. Visit Boggo Road Jail
I really like Boggo Road Jail because it's an unsanitised version of an old prison – meaning that the original graffiti is still on the walls.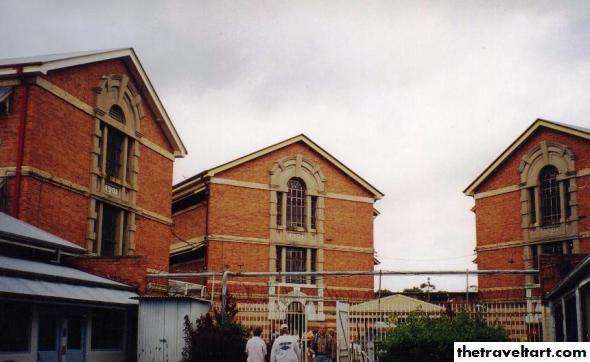 Just be warned, it's a fascinating and disturbing insight into a prisoners state of mind! You'll be a bit shaken when you read the walls scribble!
2. Go to a State of Origin Rugby League Game
Assuming you can get hold of a decently priced ticket, attending a State of Origin game in Brisbane – that is, one of the three games that are held every year, is one sporting event you should check out in the world to experience one of the world's greatest sporting rivalries.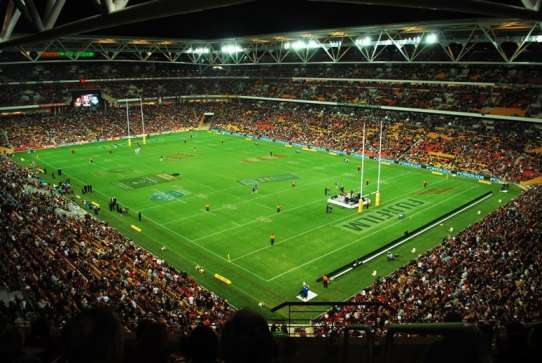 You'll probably see a really poor attempt at flag burning outside of the Suncorp Stadium (or Lang Park for the purists), but you won't forget the one sided atmosphere of everyone dressed in maroon barracking for Queensland.
3. Watch the Cockroach Races!
Australians will place a bet on almost anything, such as the first fly to finish crawling up a wall.
Staying with the insect theme, every Australia Day – January 26th, the Cockroach Races are held at the Story Bridge Hotel at Kangaroo Point, just across the Story Bridge from the Central Business District.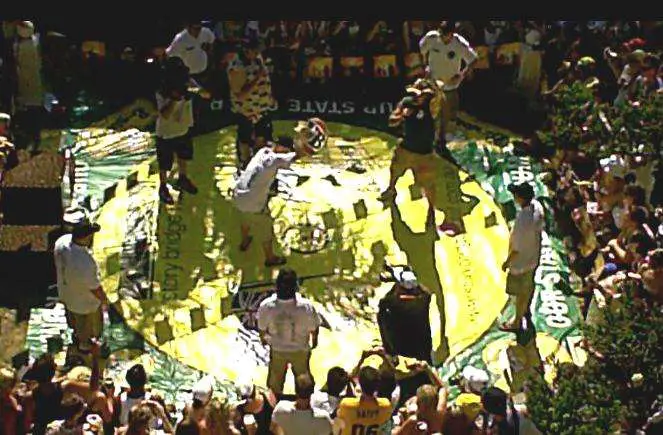 You can place a bet on a cockroach to win a race. Don't worry if your 'cocky' doesn't win. All proceeds go to charity.
4. Go The Gabba For A Cricket Game – Dressed Up In A Costume
Robin Williams famously described cricket as 'baseball on Valium'. While I thought this was pretty funny, it's not entirely true.
At the Gabba (the Brisbane Cricket Ground), you can get dressed up in character with a heap of other lunatics and appear on national television.
Some previous incarnations have included 'Where's Wally' (or Where's Waldo')..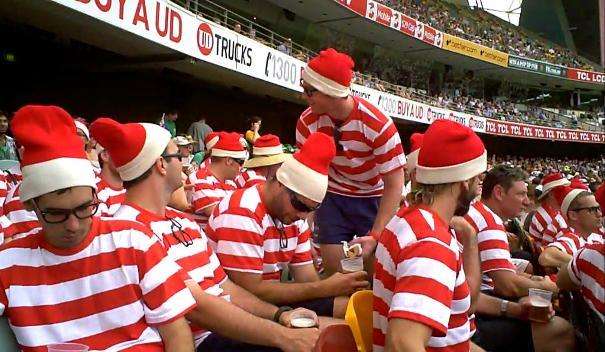 and as the Minions.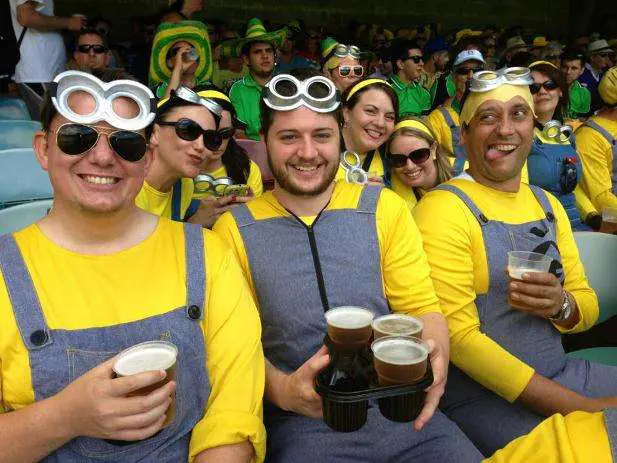 My sister even made up some Boony Tshirts to pay tribute to Australia's most famous beer gutted batsman, David Boon!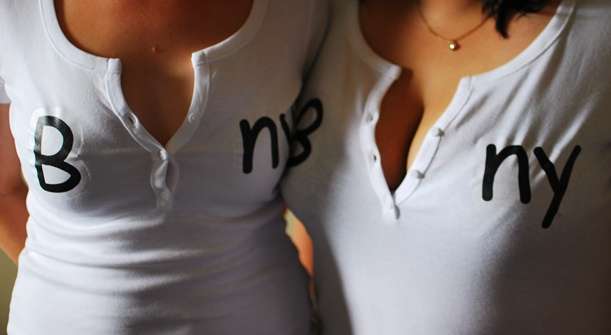 No more explanation needed!
5. Say Hi To The Milton Road Nun!
You don't need to watch the TV or listen to the radio, or check out the internet to find out the latest in news and current affairs around the world!
You just need to visit the Milton Road Nun!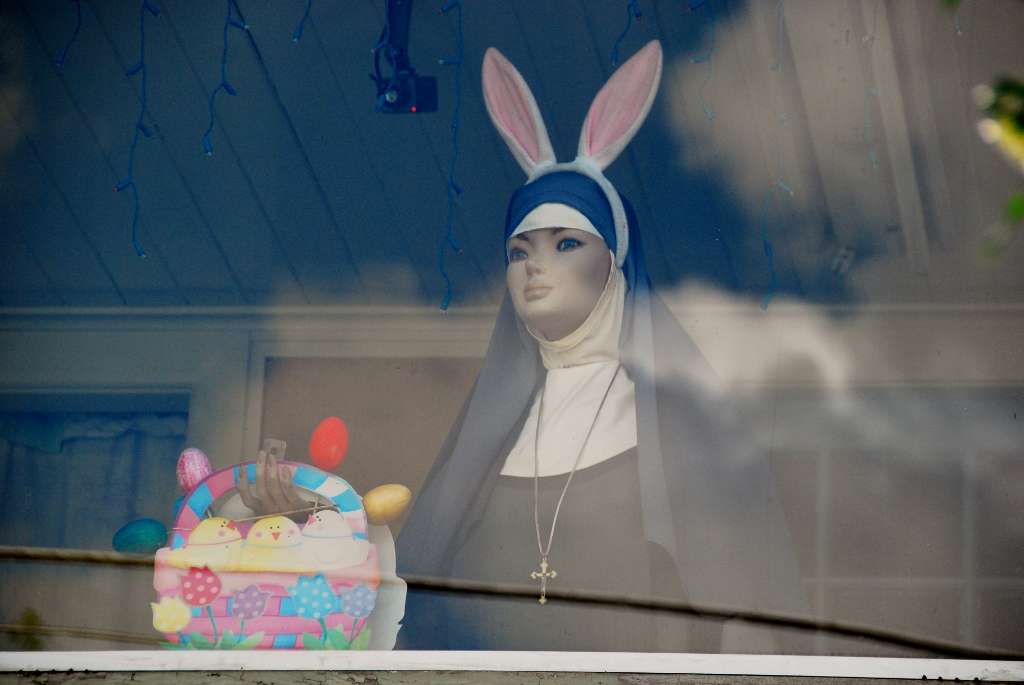 Someone religiously dresses her up with something relevant happening in the world every week – such as Easter in the above shot!
Yes, you'll find her at Milton Road, in the inner city suburb of Milton.
6. Indulge in hardcore XXXX – The Brewery That is!
Just down the road from the Milton Road Nun is the XXXX (or Fourex) Brewery.
Yes, they brew beer here. XXXX might be an unusual name for a beer, but that's just the way it is!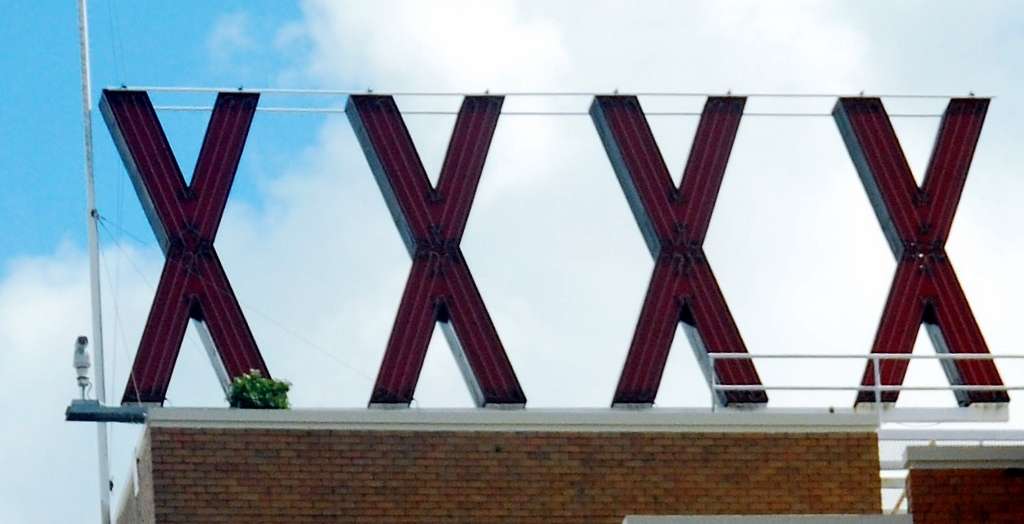 If you see this sign, just don't think that you've stumbled across the world's biggest adult film industry.
7. Eat a Thorbab!
If you've got the munchies after a big night of beer drinking you can stumble across the 'Thorbab', which is sold by Turqoise Kebabs in the Central Business District.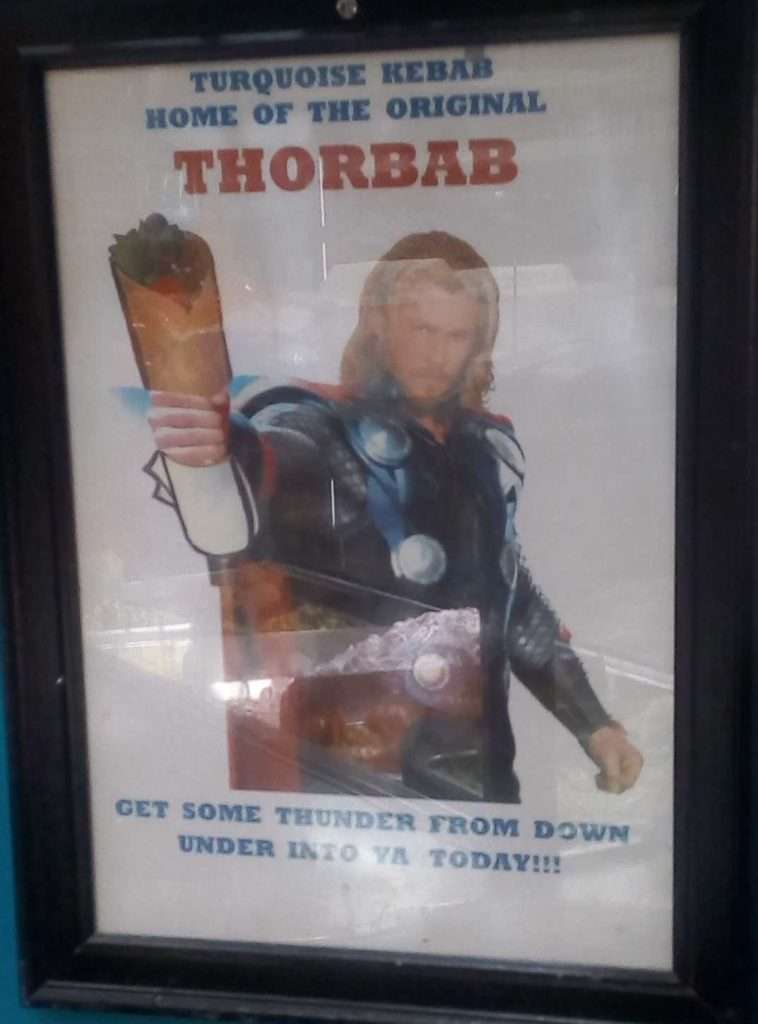 The owners came up with the name when the Thor Ragnarok movie had some scenes filmed nearby.
8. Eat Fish and Chips at… The Codfather!
Yes, a nice play on words, the Codfather Fish and Chip shop is located in the northern suburb of Stafford, on Stafford Road.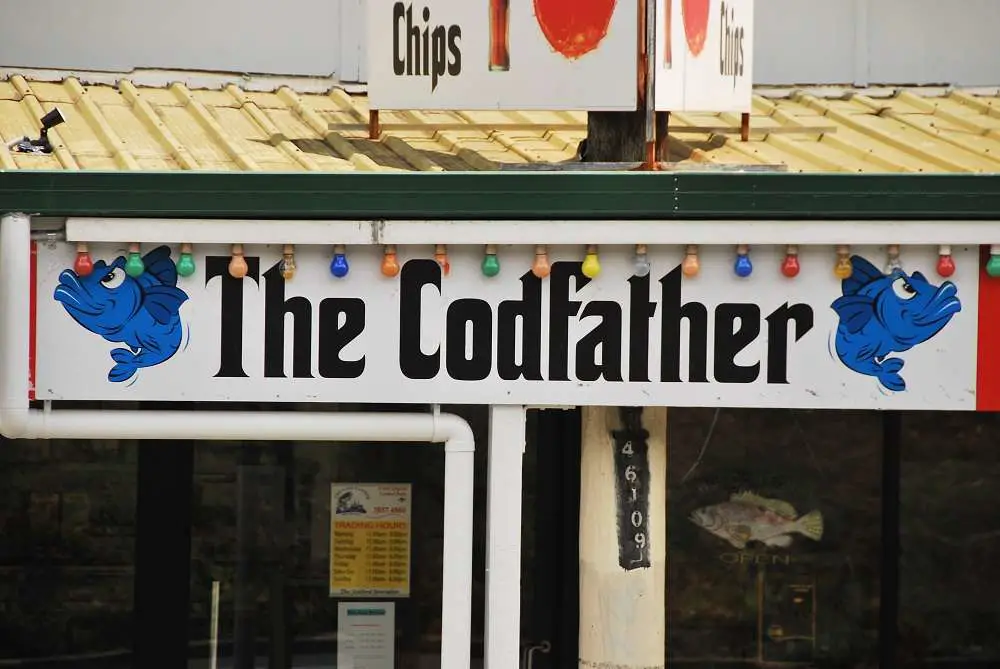 You can find out for yourself if they give you a fish and chip offer you can't refuse!
9. Visit The Trojan Horse!
Ok, I'm cheating with this one. The wooden Trojan Horse used to be located outside someone's place in Everton Hills, but it's not there any more.
I have no idea if it was used for firewood!
10. Eat The Bogan Burger!
A Bogan is a kind of Aussie you might meet overseas, but you can order a Bogan Burger at the Hansel & Gretel Cafe in Gaythorne – a northern suburb.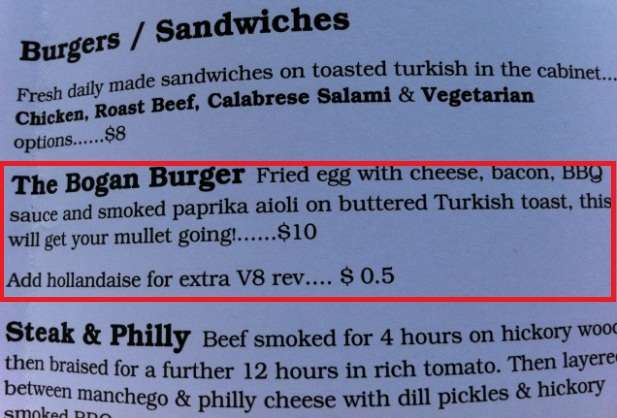 Bring your mullet to match your food!
11. Drink an English Style Bitter Beer – Cold!
You'll find 'My Wife's Bitter' in pubs around Brisbane. Yes, another nice play on words!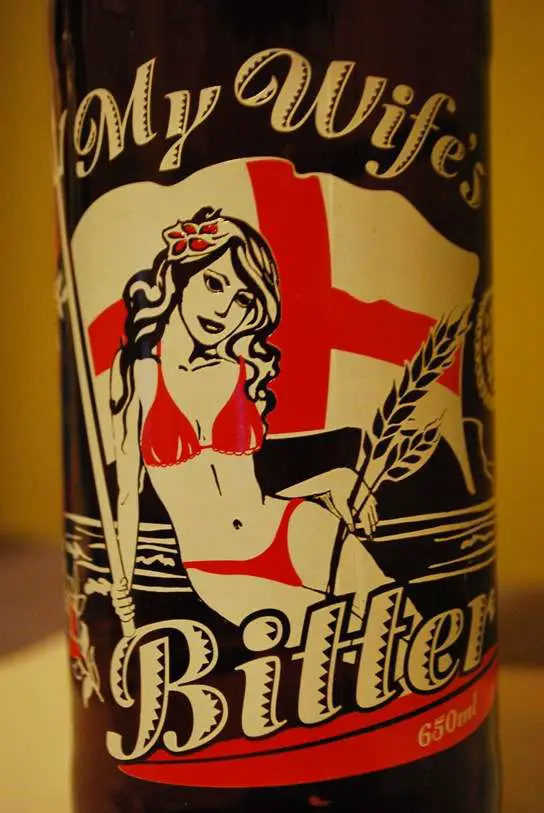 It's an English Beer served cold, so this would probably screw with a lot of Pommie's heads!
So there you go!
If you wanted an unusual guide to Brisbane, you got it right here! If someone asks why you're going to see these weird things all over Brisvegas, tell them The Travel Tart sent you.
After that, you can check out the Unusual Things To Do in Queensland!