What To Do In Sydney? Pig Out!
Recently, Destination New South Wales sent me to Sydney (and thanks to them for putting me up in the Fraser Suites) to cover some of the events relating to the Crave Festival, otherwise known as the Sydney International Food Festival. So this post is about 'What Do To In Sydney' from a food perspective!
The Crave Festival is a month long gorge fest that occurs during October in Australia's largest city, involving a number of diverse food experiences throughout Sydney.
One great thing about living in a multicultural society is the number of food dishes from around the world you can access for each night of the month. The Crave Festival encompasses a crapload of different cuisines, which also involves the matching of beers and wines as well. Since food and drink are an important component of travelling – because we all need to eat – I was up for sampling a 'small' portion of what Crave has to offer.
But here is a list of some of the great pig outs I had over the course of a weekend. Now I'm in the market for a personal trainer!
1. Barbecue Brunch – The Glenmore Hotel at The Rocks
The Glenmore Hotel is located in one of the oldest parts of Sydney, called the Rocks. I really like the Rocks area because of the old buildings and architecture that have been transformed into a lively area of bars, pubs and restaurants. One big thing going at the Glenmore Hotel are the speccy views of Sydney Harbour and some of the iconic aspects like the Sydney Opera House and Harbour Bridge.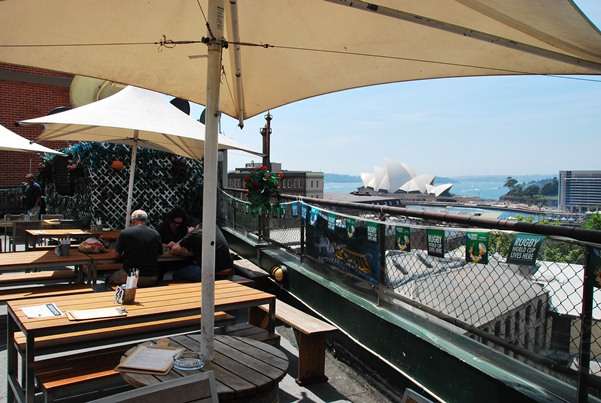 However, if you combine a meaty brunch with the views and a beer, there is an unbeatable combination! Brunch buffet consists of minute steak, lamb chops, grilled sausage, bacon, tomato, onions, fried eggs, bacon and egg rolls, warm damper, salmon cakes, charred grilled corn, peppers and other accompaniments.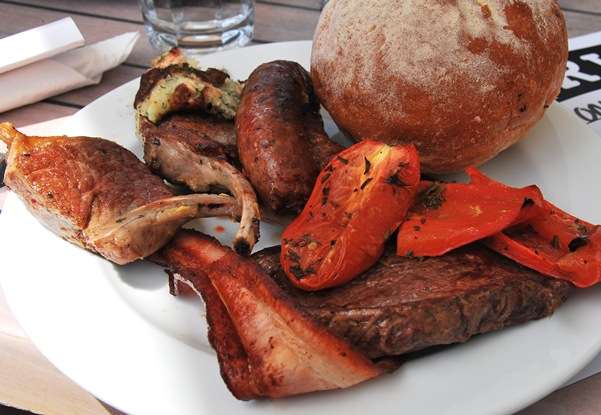 This sounds like a good hangover cure that you probably gained from drinking at the same pub the night before!
So if you want to have a great feed and a beer overlooking Sydney Harbour, check this place out!
I interviewed Paul from the Glenmore Hotel about what goes on!
[youtube]http://www.youtube.com/watch?v=ICCGUu7JxCM[/youtube]
2. Sydney Tower – 360 Bar and Dining
If you feel like your food with a bit of altitude, 360 Bar and Dining can provide that. The obvious-as-dogs-balls Sydney Tower, which dominates the Sydney skyline, provides the setting for probably the highest restaurant in Sydney. While this place may not exactly be a budget option, there aren't too many places in the world that offer views like this over one of the world's most famous cities.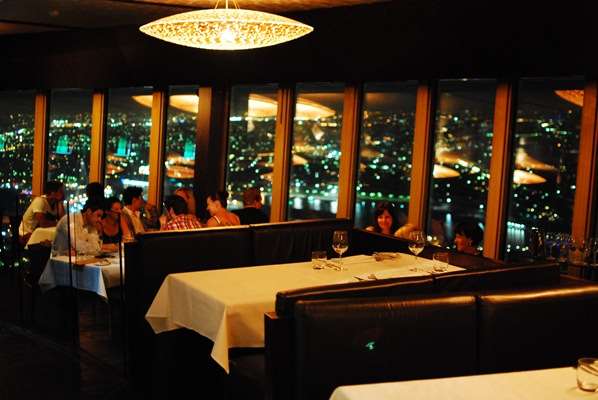 The restaurant does a full revolution every 70 minutes. Check out some of the views while smashing down a Black Angus steak.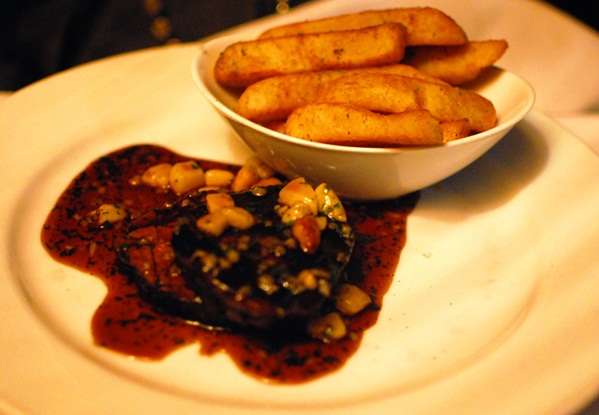 3. Breakfast at Bondi Beach
Bondi Beach is Australia's most famous beach, and arguably one of the most famous in the world. However, it is also host to possibly the world's biggest beach breakfast. On one Sunday in October, thousands of people sit on the beach from 6am to chow down on their bring-your-own breakfast in front of an orchestra playing all sorts classical tunes.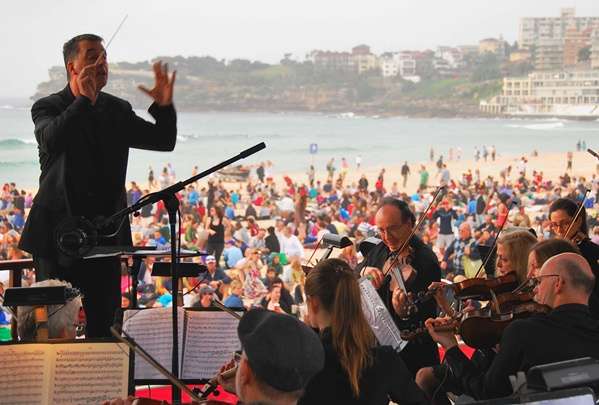 There are some interesting sights at Bondi at 6am! It looks like some characters arrived directly from clubbing the night before!
I also interviewed the Crave Festival Director, Joanna Savill about Breakfast on Bondi.
[youtube]http://www.youtube.com/watch?v=jZ0y-I6I4n4[/youtube]
4. Manly Pavillion for a Roast Lunch
The Manly Pavilion is an old 1930's bathers pavilion that's been restored into a pretty classy joint. It's worth the short ferry trip over here as well for the great views of Sydney Harbour.
This is the 'terrible' view from the restaurant.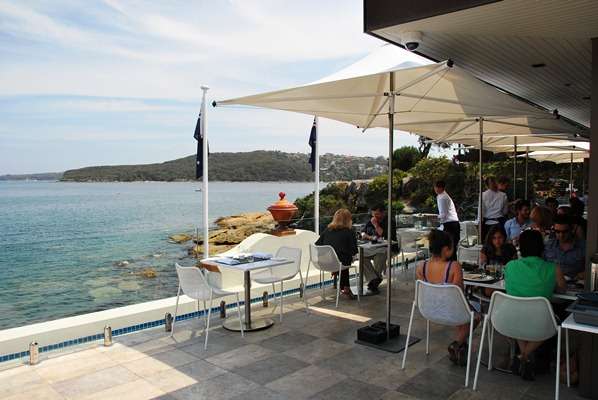 This place has a laid back feel and I enjoyed lounging around here whilst occasionally looking out into the harbour.
In terms of great food, I had a go at a 10 hour slow roasted lamb shoulder which fell off the bone and melted in my mouth! And the vegetables weren't bad either! Yummo! I highly recommend this place for a big feed on a lazy Sunday afternoon. Unfortunately, you then need to find a hammock to sleep this meal off!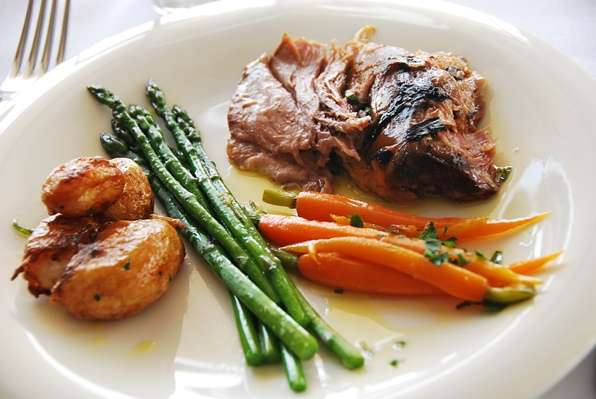 5. Meat Overload at Boca Gill, Darlinghurst
Boca Grill feels like someone has transplanted a bit of Buenos Aires into Sydney. I was interested in what this place would be like as I had experienced numerous steak houses, or parillas in previous visits to Argentina, which are a vegetarians worst nightmare! For more on what it's like to eat at an Argentine Grill, check out a previous piece I wrote called 'Don't Cry For Meat Argentina!'.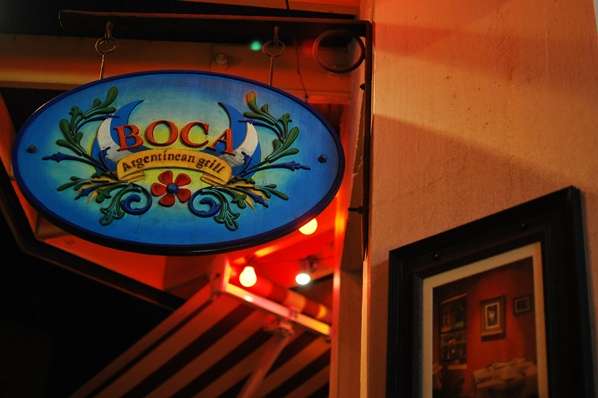 But the Boca Grill was pretty close to the mark. That's because the owners are from Argentina and I thought a tango dance was about to start there because they had faithfully recreated a part of their homeland in Sydney. The only difference was that the cows were not from Argentina!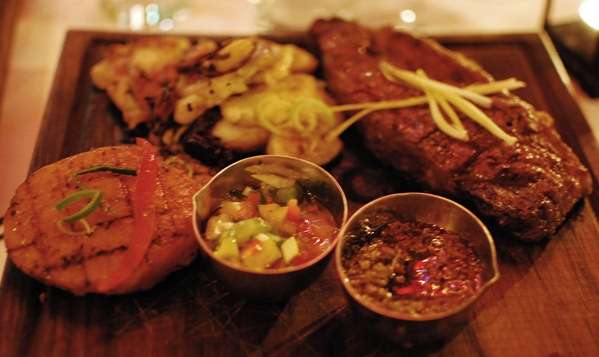 I interviewed Annabella from the Boca Grill about the restaurant and the Argentine diet of meat, meat and more meat!
[youtube]http://www.youtube.com/watch?v=KhX7V2UYOUw[/youtube]
6. Tapas at Postales Restaurante and Tapas Bar
Finishing off with a bit of Spanish, Postales is located in a tucked away corner in Martin Place, smack bang in the middle of Sydney City. Postales offers a number of Spanish recipes which are ideal for a light, but filling lunch that doesn't feel like you've eaten a block of lead!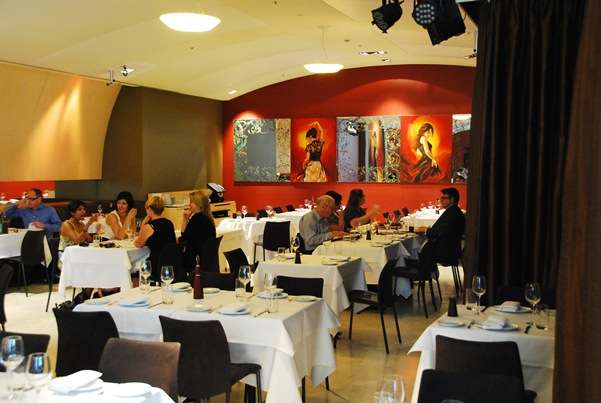 Highly recommended – the salmon or the veal!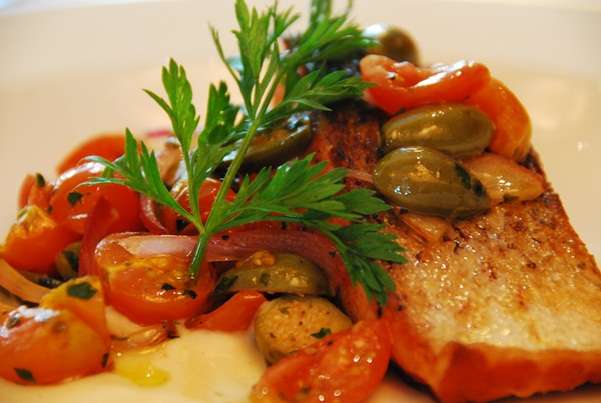 What Else To Do In Sydney? Run All Of This Food Off!
I visited all of these places in just over two days and I'm glad I walked everywhere otherwise I would feel like Jabba the Hut!
So if you're wondering What To Do in Sydney from a gastronomic perspective, this list is a start and and covers a number of budget ranges!
And you don't have to go in October to appreciate the Sydney food scene – any time of year is great!
Eat up!
Yes, Destination NSW sent me on a cool junket, but all opinions expressed here are my own!