Bitter Beer – is more of an English tradition than an Australian one. You normally find this kind of beer in pubs all over the United Kingdom, as it tends to suit the climate over there.
It's not common to drink Bitter Beer in Australia – most beers need to be chilled to ball freezing to be enjoyable, especially during an Australian summer.  Mind you, nothing tastes better than an ice cold amber ale on a really hot day. Bitter Beer is normally drunk at a higher temperature, and hence, is better to drink during a long cold winter. Sometimes the English have to microwave their beer to get it to the right temperature…;)
Anyway, I was in the local bottle shop recently and a Funny Beer Label (from a Bitter Beer) caught my eye.  Here is an interesting Bitter Beer I could add to my Beer Index.
Bitter Beer – Funny Beer Label Stuff!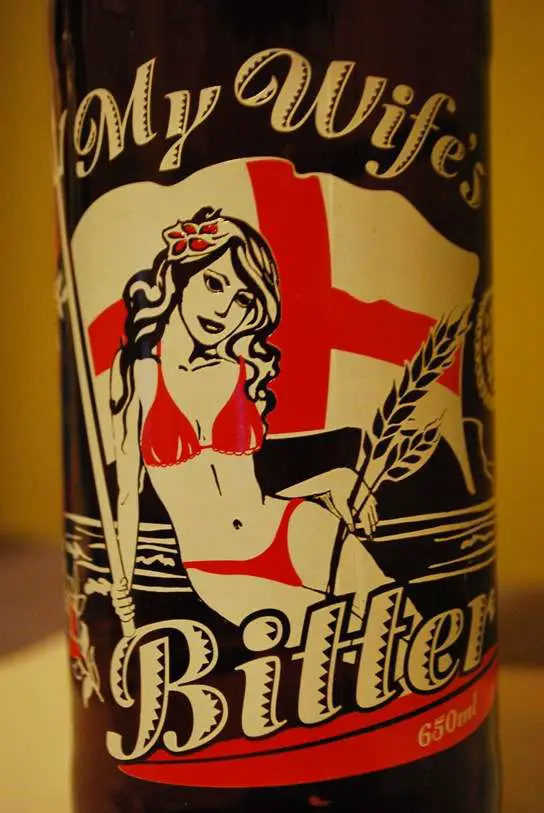 It's called My Wife's Bitter (which could be interpreted as 'My Wife Is Bitter'…)
It's brewed by the Burleigh Brewing Company on the Gold Coast, south of Brisbane.  This is a microbrewery that I'm yet to visit, but since I am somewhat of a Beer aficionado (meaning, Beer Addict), I think I'd better check it out!
There is a joke that English people have to heat up their Bitter Beer to have it reach their preferred temperature!  This is exploited somewhat on the back label of the beer bottle (see line about temperature for English people):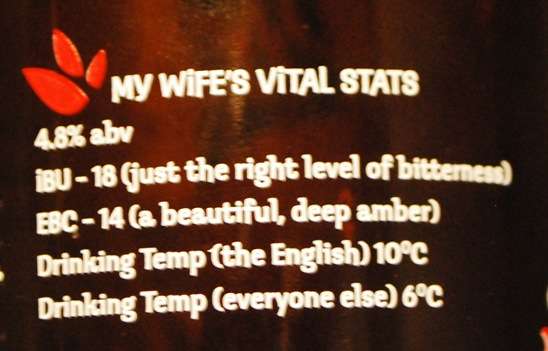 So if you're coming to South East Queensland, Australia and like beer, then check out the Burleigh Brewing Company.
More Beer Info!
I love the title and the irony of this beer! There is always a good laugh when I mention it to other beer appreciators, especially those fluent in Australian Slang and British Expressions!