Ahh, Weird World Records. I think that's the whole reason why the Guinness Book of Records exist! I think listing a heap of bizarre milestones is the main marketing strategy to keep those punters out there interested knowing the biggest, widest, smallest, tallest and whatever else of everything so that this annual publication keeps bubbling along forever!
But unfortunately for some, records are meant to be broken. However, that doesn't mean that the fun needs to be taken out of the objects of previous record holders! Hell no, these things should be celebrated!
And I came across a great example of this – the 1991 world record holder of the world's largest playable guitar.
Weird World Records – The holder of this unusual one 1991 !
The town of Narrandera is on the Newell Highway in the Australian state of New South Wales – a major route that connects the 2nd and 3rd largest cities of Australia – Melbourne and Brisbane.
When you are on the outskirts of town, you will see an old sign that still proudly displays that Narrandera held the world record for the world's largest playable guitar in 1991!
And here it is – it's located in the Narrandera Visitor Centre.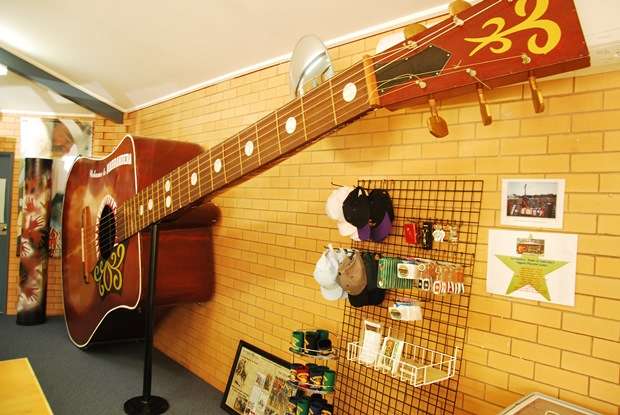 Yes, it's massive, and yes, it is playable. I had a bit of a strum to see if a sound would come out of this big wooden beast, and it actually did. However, I think two people would be required to play this large guitar properly – one to strum and the other to change chords.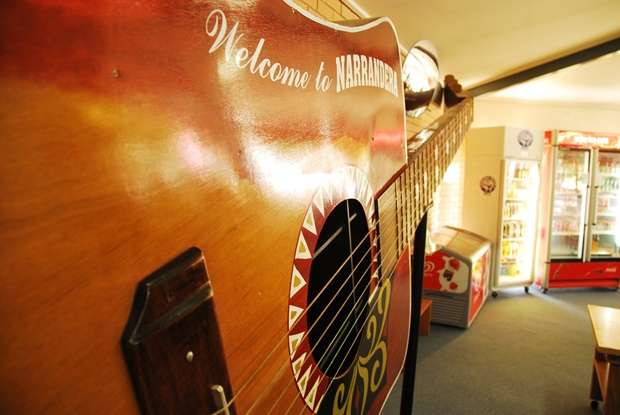 I thought the Narrandera Visitor Centre should invite Bob Dylan to play on this acoustic guitar – his instrument of choice for his entire career. If you don't ask, you'll never know!
But if you are around in town, feel free to check it out and have a small play!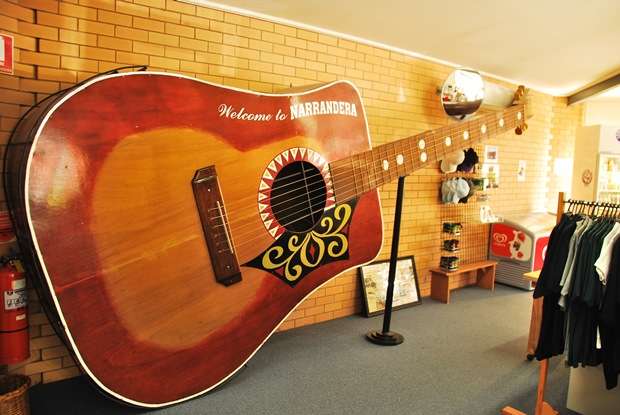 One other cool thing about Narrandera is that you can literally walk from town to see koalas living in the wild.
All you need to do is look up a few trees and you will eventually find this: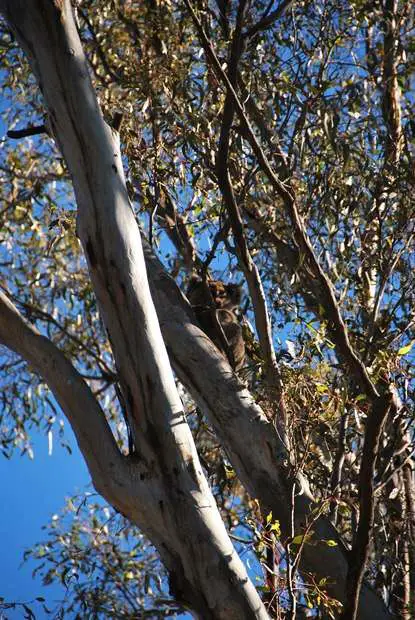 Yes, it's easy to spot these koalas in the wild – not something that is all too common in Australia.
But don't steal the big guitar to play them a song!