Lord Howe Island, Australia – Things To Do In The Last Paradise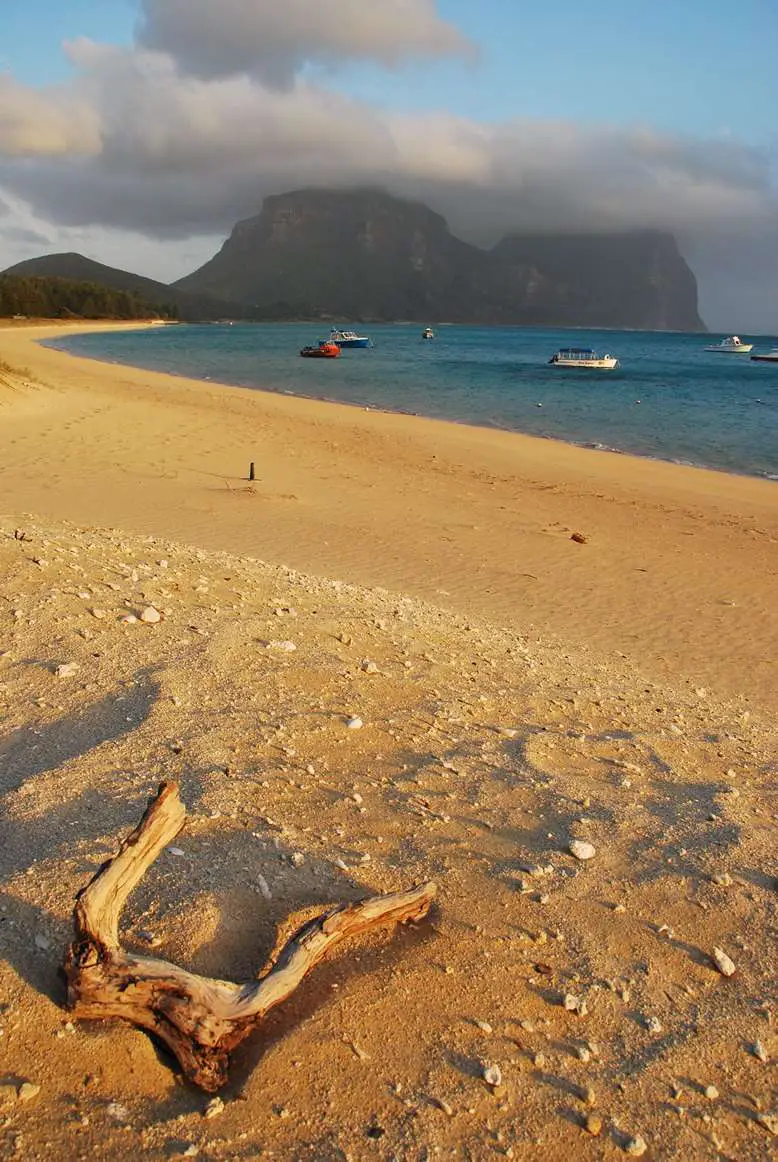 I had the awesome chance (thanks to Hooroo.com and Arajilla Resort) to see a place that most Australians, let alone, most people in the world will never see in their lifetime. The place I'm talking about is Lord Howe Island, which is located off the eastern coast of Australia and is about a one and a half hour flight from either Sydney or Brisbane.
The main reason that not many people go there is not because it's a hell hole or anything like that! Far from it! It's because the island is capable of only having a short runway due to it's unique geography, meaning that only a select few planes are able to land there – most of which are small twin propeller jobs. And the flights can be quite expensive as well compared to other flights on the mainland.
Also, there is a visitor cap on the island – only 400 visitors maximum, which is actually the existing permanent population number. So there is very little chance of this place becoming a tourist trap any time soon. And I don't think it ever will be.
But this place is fantastic. Check out some of this pic taken at sunset: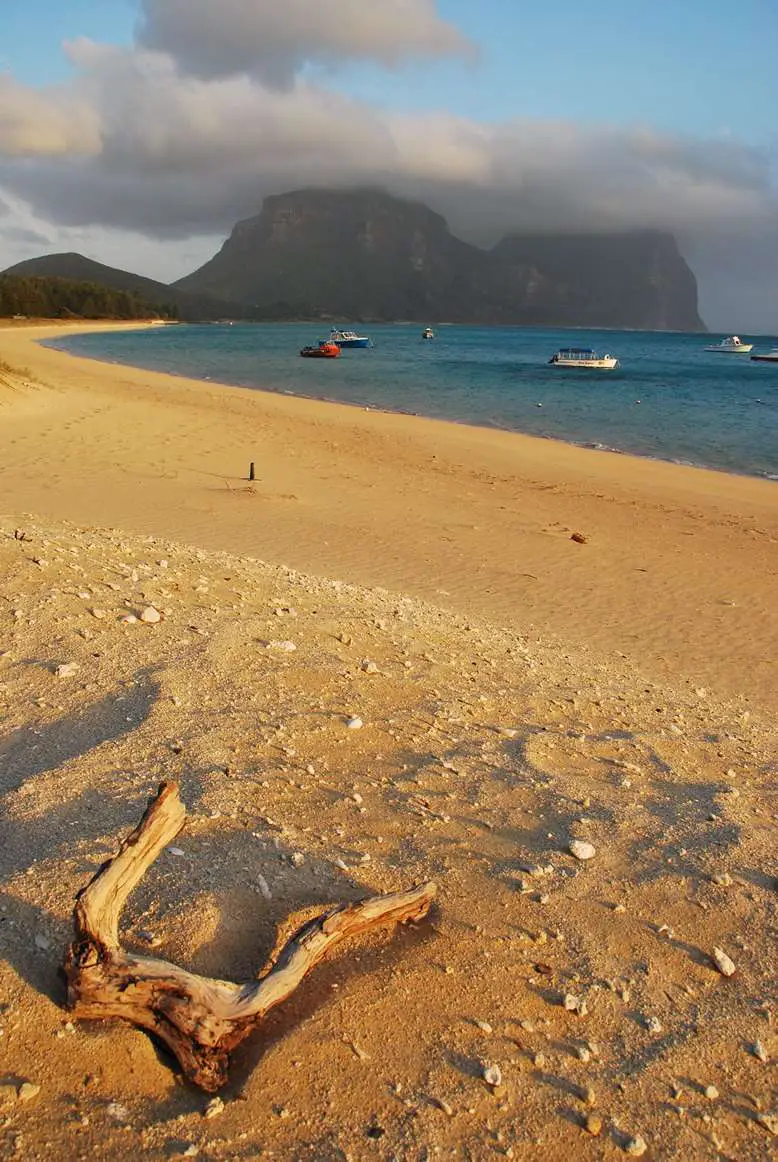 There's no mobile phone coverage, so it's nice to be teleported back to the 1990's when having a mobile was like being a social pariah. There are no automatic teller machines to withdraw money either. Everything is done via credit card or electronic fund transfer.
Lord Howe Island – Visit if you are lucky enough to get there!
But there a couple of quirky things to do there, which I've outlined below:
Drive the World's Slowest Maximum Speed Limit
The maximum speed limit on the island is, wait for it – 25 kilometres per hour, or a measly 15 miles per hour. That's how laid back Lord Howe Island is, and the thing is, you don't really need a car.
Here's the proof!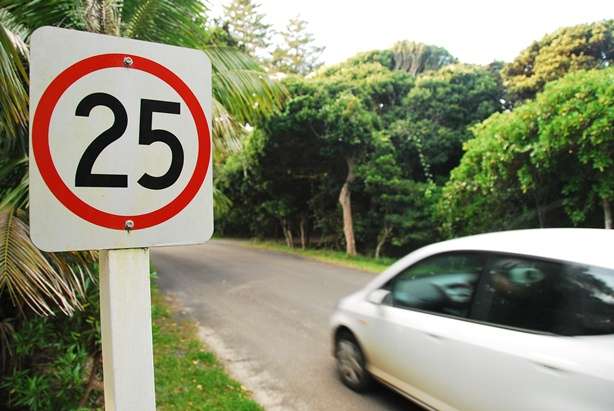 You probably don't want a car either, since fuel costs around $2.70 because of the isolated area. Hence, most people get around via bicycle. And it's a much nicer and healthier way to get around.
Feeding The Fish – From The Beach
Check out this photo below of how many fat fish congregate in the one place. This photo was taken at Ned's beach, and this wave contains hundreds of fish including mullet and kingfish.
Looks like they're going surfing!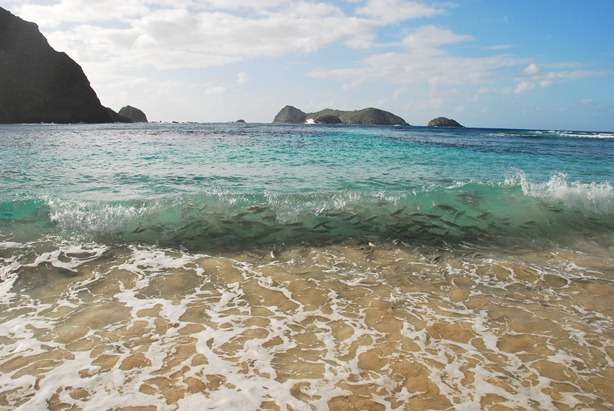 There are fish pellets to buy at the fish to ensure they have a suitable diet(!) and they just lap it up.
Here is a video I shot of how many fish were hanging around. I was so tempted to throw a line in!
Eat The Kingfish
Ironically, you're not allowed to eat the fish you have just fed at Ned's Beach. You have to elsewhere to throw a line in the catch a very tasty Kingfish, which is one of the nicest table fish I've ever eaten.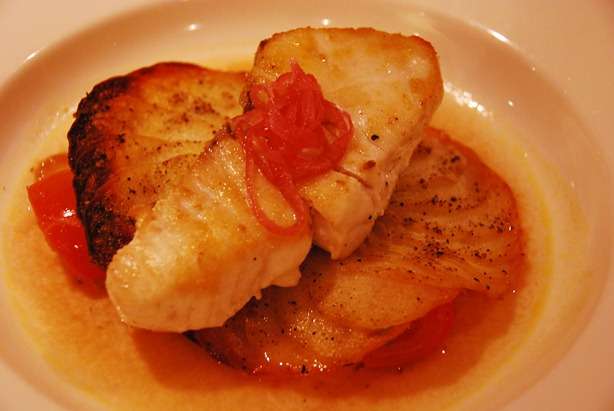 It's a criminal offence to come to Lord Howe Island and not try the Kingfish, considering that it's just been pulled out of the water.
The fish tasted fantastic, as did all of the food at Arajilla.
Bushwalking and Snorkelling
To continue the health kick (well, to walk off the food), there are craploads of trails to go bushwalking to check out some of the terrible views.. And then to cool off, it's worth having a dip in the ocean to check out some of the coral, turtles and other fish swimming around.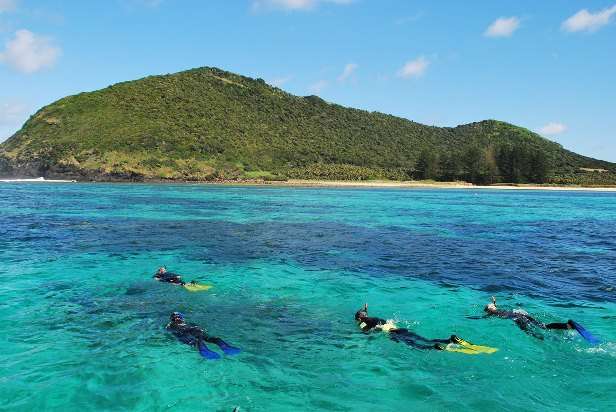 Lord Howe Island is listed as UNESCO World Heritage site because of it's unique environment. It formed out of the ocean from a volcanic explosion, and everything that landed on the place had floated there from somewhere else, but then started evolving on it's own. Hence, there are many plant and animal species that only occur in the Lord Howe Island areas.
This place is referred to as the "Last Paradise", and for once, the slogan is actually true.
So yes, I'm quite a lucky bastard to score such a cool trip to one of the most unspoilt places I've ever visited. And I hope it stays that way and never becomes a dodgy tourist trap!
See more at the Visit NSW site and the Hooroo site.