Travel Planner – Now On My CV!
Here's something to add to The Travel Tart's Dodgey CV – being a Travel Planner and providing some shady travel advice to a groom who has to plan everything for his wedding and honeymoon.
Recently, I was contacted to see if I was interested in providing some Travel Tips to Mike, who had won the Marry Me Microsoft Promotion (a publicity stunt for Microsoft Windows 7) alongside his wife to be, Jenny.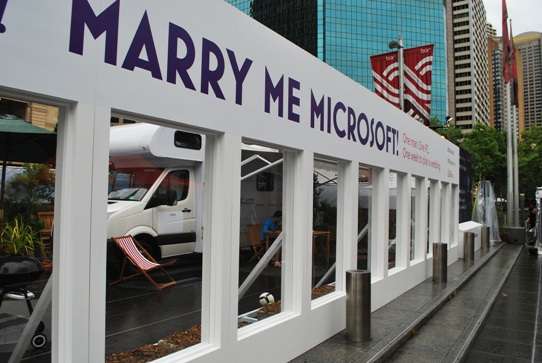 They scored a $25,000 budget to plan their wedding and honeymoon. These days, some people spend $25,000 just for flowers, but Mike had managed to keep some budget spare for the trip overseas, instead of only having enough budget to stay at the local motel down the road for two hours.
However, there was a catch to this – Mike had to live inside a 'Bachelor Bubble' for five days – basically, a four walled piece of wood and glass with only himself, a campervan and some Microsoft applications inside it. However, this Bubble was located at Customs House near the Circular Key Train Station in Sydney, Australia, which is one of the busiest stations in the city (put it this way, most people get off here to see the Harbour Bridge and Opera House).
So his life was in full public view for a few days, including when the drunkards would knock on the glass during the night.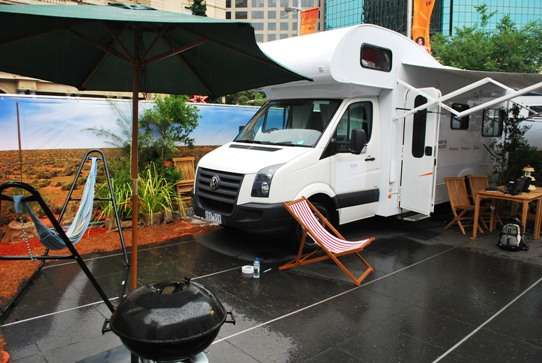 Mike had to plan his entire wedding and honeymoon within the week, only using the internet and other things like Bing and instant messenger. Note, this included his wife to be's wedding dress, her hens night, the wedding ceremony, and wherever they wanted to chill out afterwards.
That's almost like having Homer Simpson trying to run a nuclear power plant.
Now, I'm not really sure why someone who takes the piss out of travel was invited to provide some honeymoon travel advice, but hey, this was an unusual experience and worth adding the dubious title of 'Travel Planner' to my somewhat colourful CV.  At first, I thought the PR firm was joking when I was first contacted, but no, this was for real.  Being a Z grade internet celebrity, I don't have the pull of some of the celebrities out there that are famous for doing nothing, but hey, I'll give it a crack.
I mean, Microsoft could have pulled out the big guns and have Bill Gates visit Mike instead!
Some Travel Planner Tips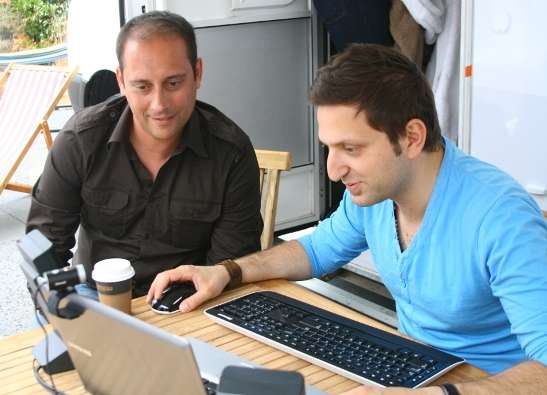 After spending a few days in the Bubble, I think the claustrophobia had got to Mike, and he was after something tropical, beachy, with not too many people around – basically, anything that's not a Tourist Trap.
I resisted the temptation of suggesting places like visiting the House of Cheese in Italy, eating at the Spam Restaurant in the Philippines, or anything from my 52 Offbeat Travel Tips.
Somehow, I didn't think these would be shortlisted as Honeymoon Destinations, so the places I suggested to Mike ranged from South East Asia, South Africa, Fiji, The Carribean, and the Whitsundays.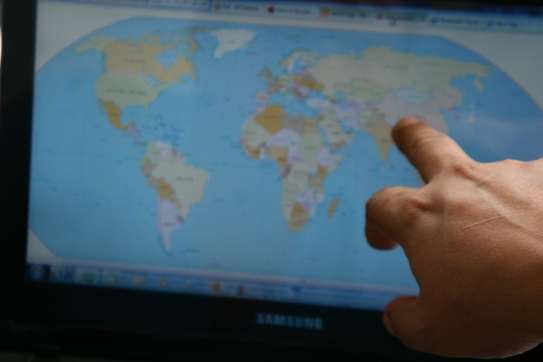 However, since Friday was his last day in the bubble, I think Mike was somewhat hanging out to get out of the four walls to see Jenny, and fair enough too!
Throughout the half hour chat, I even used Twitter as a Travel Planning tool, and I was flooded with a heap of responses in minutes. I just asked, 'any good beach places where it won't be raining in December that's not a Tourist Trap?'
I reckon Mike could have just used Twitter to organise everything!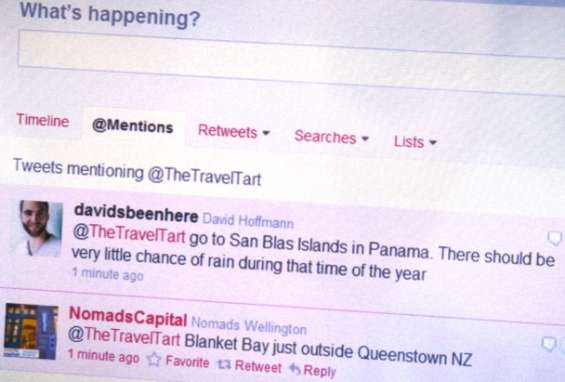 I also recorded a quick chat with Mike and how he was going, so here it is!
[youtube]http://www.youtube.com/watch?v=swURsoM1KJ0[/youtube]
More Travel Planner Expert Stuff
I'm not sure which destination Mike chose in the end, hopefully it's a good one!
So if you feel like risking your entire relationship, feel free to Contact Me for some Travel and Wedding Planner Advice. Hopefully, I won't recommend you to go anywhere shonky like the Machine Gun Range in Las Vegas or the Beer Chandelier.
Anyway, hope everything goes well for Mike and Jen!