House of Cheese – Just Plain Weird
The House of Cheese, or Casa Del Formaggio is located in Florence, Italy. And it's one of the most bizarre Cheese Shops I have ever come across in my life!
Most people go to Florence to see the typical cliche sites like the Statue of David, the Ponte Vecchio and its gold shops, and the magnificent Duomo Cathedral which dominates the Florence skyline.
Refreshingly, visits between these sites can be pleasantly interrupted by pig-out sessions on fantastic gelato, or having some nice hits of espresso coffee.
However, the funniest thing I saw there was the House of Cheese / Casa del Formaggio. The store front is shown below: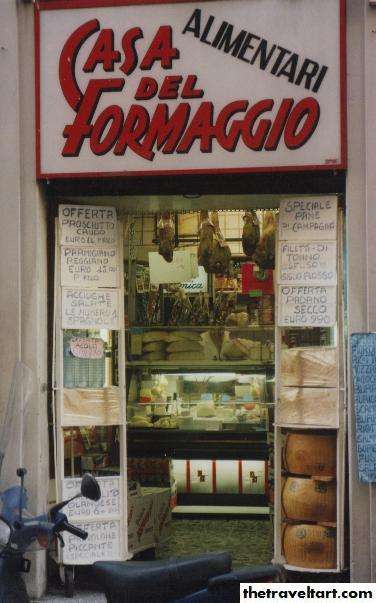 Of course, you can buy things like.. cheese, and other smallgoods like salami, cabanossi, peperoni etc.
Personally, I love sitting around in the afternoon grazing on a platter of cheese and salami, washed down with a bit of wine.
That's one of the best things of Italy – they live to eat instead of eating to live.
House Of Cheese – Spot The Weird Stuff at the Casa Del Formaggio
Anyway, have a look at the photo below of the House of Cheese / Casa Del Formaggio – do you notice anything unusual about it?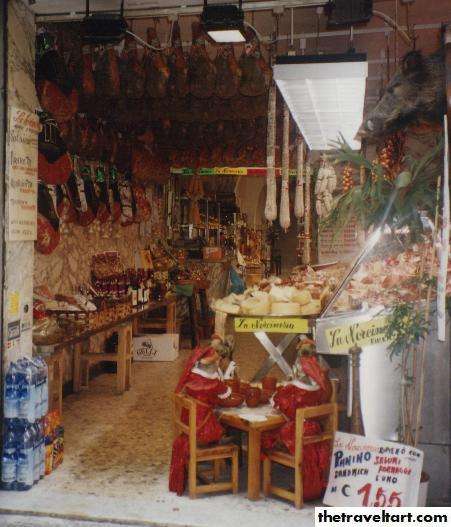 That's right, the there is a family of stuffed piglets dressed up in medieval clothes having dinner.
A close up of the stuffed pig family is shown below. WTF?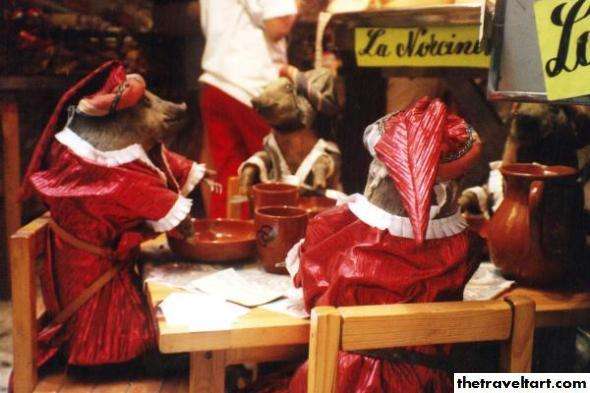 More House Of Cheese Stuff
The House of Cheese / Casa Del Formaggio probably makes awesome cheese, which beats making your own.
Other things to do in Italy after visiting the House of Cheese/Casa Del Formaggio – visit Mount Etna, Sicily when it's erupting, and watch some Italian Television that will truly make you shake your head!
And maybe learn some Italian Swear Words!