Yay, more toilet humour time and it's about the 'Modern Toilet' Restaurant in Taiwan.
I received these 'nuggets' from Seana Smith who runs a couple of websites – Hello Sydney Kids and Swim The World.
She decided to share her funny travel photos with me and the entire world and she happily said 'Here's  the ideal spot for hungry lovers of toilet humour'!
Anyway, I love a good themed restaurant – they're usually so bad, that they're good! You'll find plenty of them in Asia. And the Modern Toilet is one of those weird cafes that you should visit at least once in your lifetime!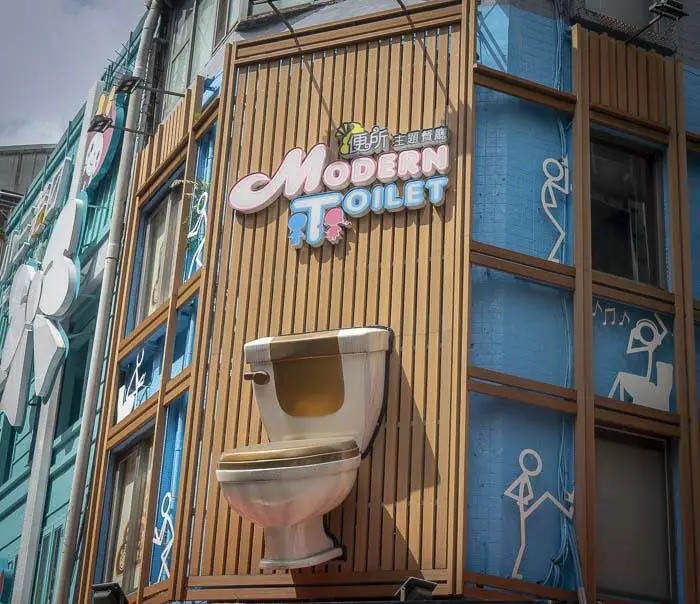 Anyway, Seana says 'fancy your chicken curry served in a toilet bowl….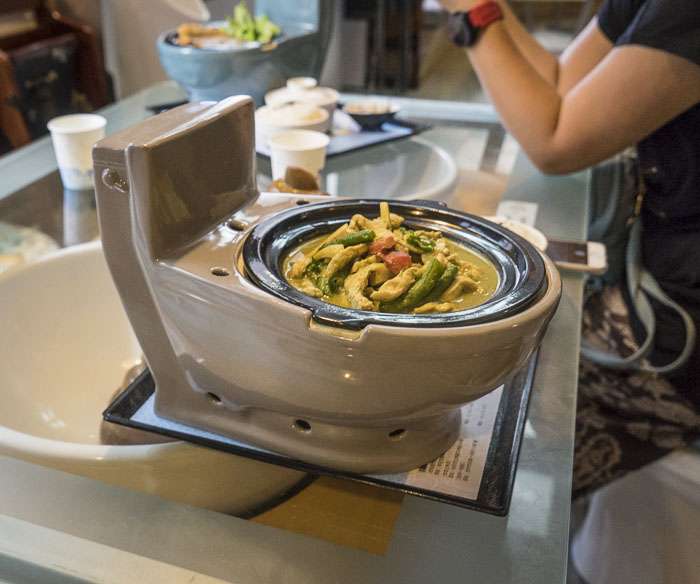 or a milkshake sucked from a hospital urine collector?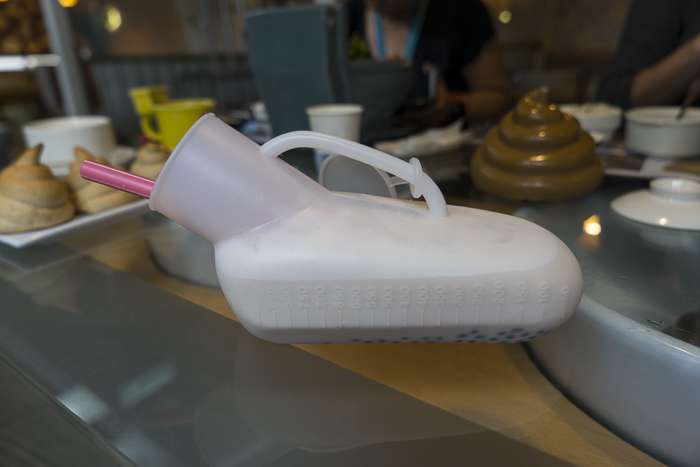 Does a serve of chocolate ice cream served in a suggestive twirl excite your taste buds?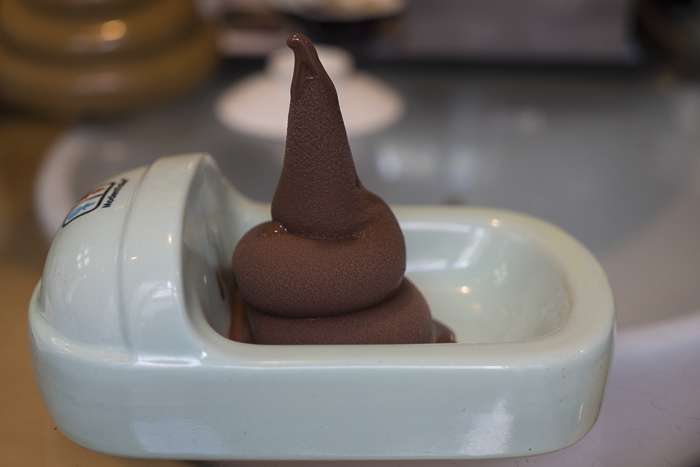 Then you'll love the Modern Toilet Restaurant in Taipei, Taiwan!
What the hell is 'Modern Toilet'?
A large toilet decorates the outside of this much-loved Taipei eatery, and it's all bathroom themed from there.  Chose which colour toilet you'd like to sit on then peruse the menu.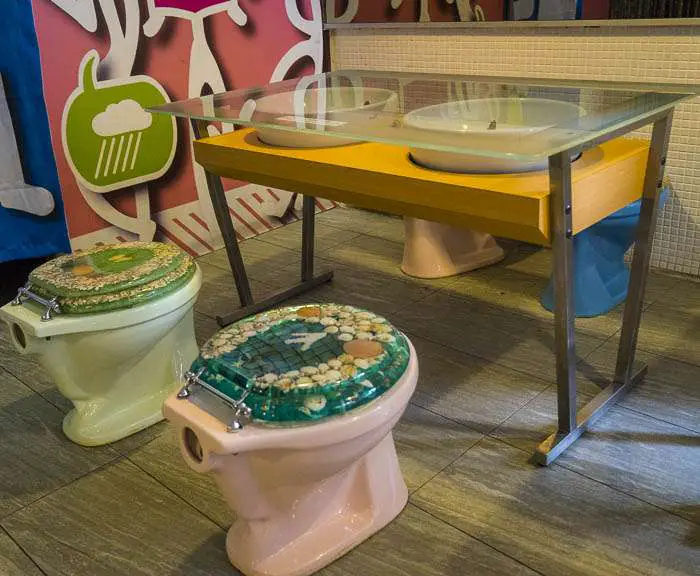 All the food and drinks arrive in or on bathroom accessories. This is the ideal restaurant to take children and teenagers who love nothing more than wolfing down a turd-shaped bread roll.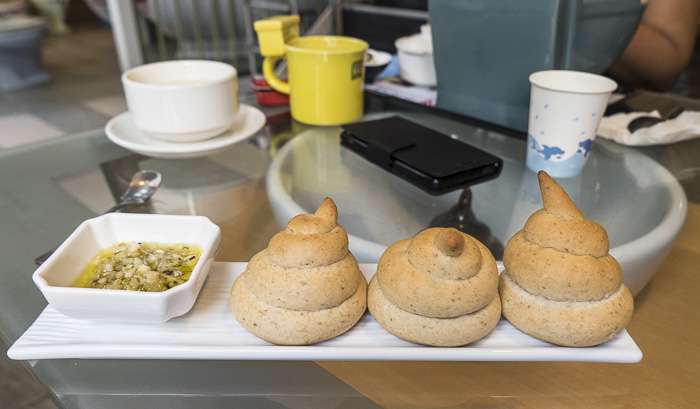 The food is good at the Modern Toilet Restaurant, and there's plenty of it too. So the kids will be full and full of laughter too. 
I think she's right! Check out a couple of pics of kids enjoying their dinner!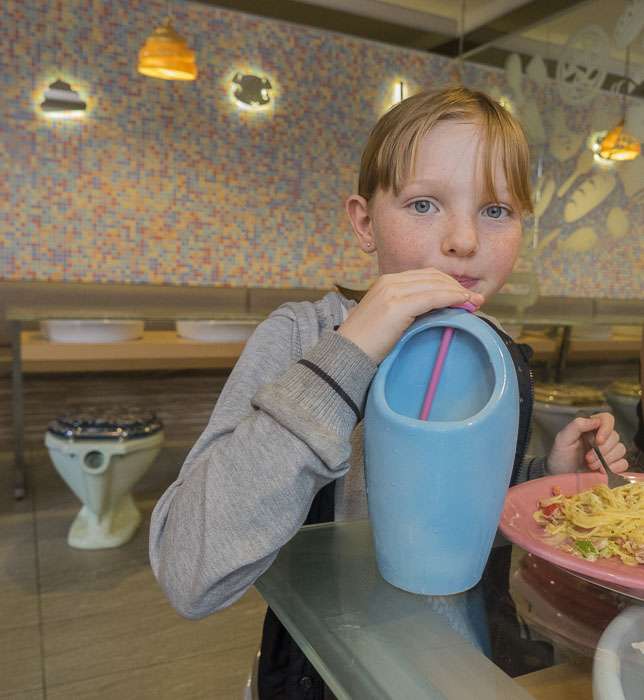 If you take you're kids to the Modern Toilet restaurant, I don't think they'll ever say that your cooking is crap ever again! (boom boom!)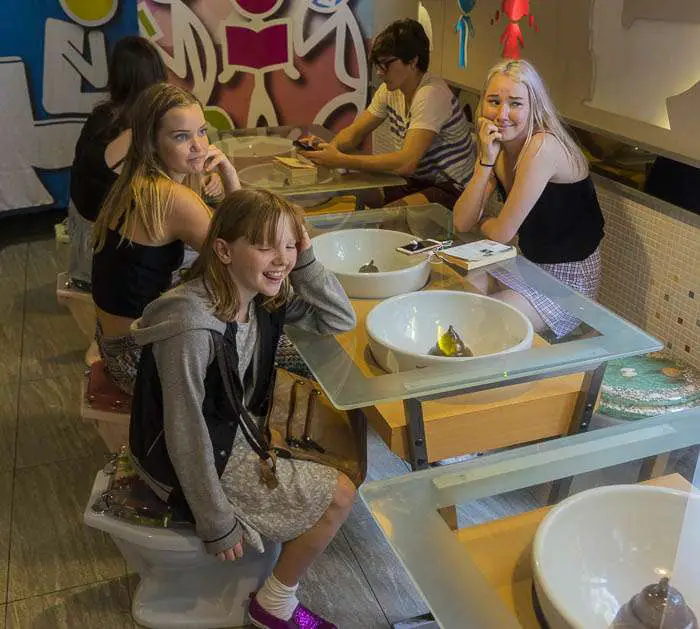 Anyway, check out the Modern Toilet website, and you can visit in person at: 2f, No. 7號, Lane 50, Xining South Road, Wanhua District, Taipei City, Taiwan 108
Still want more toilet humour? Then check out: