This is a funny and quite ironic sign from British Columbia in Canada, but maybe this is a metaphor for 2020, 2021, and probably 2022.
If you're bored off your tree during lockdown, check out my Coronavirus jokes, social distancing memes, and funny face masks for sale on Amazon.
Be prepared for the unexpected. Yeah, I saw that coming like a freight train…
Yep, I'm Prepared For The Unexpected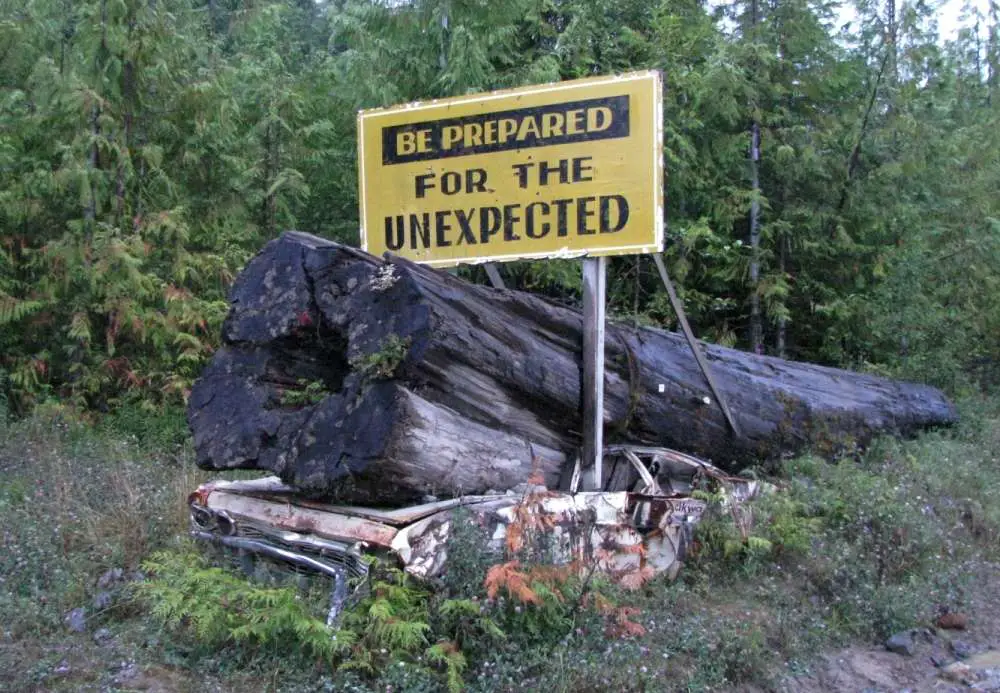 Sometimes, life just throws shit sandwiches at you. And sometimes, you just have to eat them.