Thanks for everything South Sumatra!
Hi there to those in Pesta Blogger land.  I'm writing this from Bandung. This is just a quick one, because I need to get out now and see Bandung and write about it!
Anyway, the time in Palembang was great! I really enjoyed it.  I really did feel like a rock star there.  I guess foreigners (or bule) don't stay there too often.
Everyone was so friendly and hospitable, and that's what I love about Indonesia.  This applies to the entire trip so far, and I the rest of the trip will surely be the same!
Palembang was a continuation of the great hospitality and experiences of Banda Aceh and Pekanbaru.
I was a bit overwhelmed with the attention, especially the tonnes of photos that were taken with me.  But hey, I enjoyed feeling like a rock star!
Here is an example: being interviewed at FeMale FM about the Air Asia Pesta Blogging Communities Trip. And the following calls of people ringing in wanting to chat to me!
If you really want to hear my voice, listen to the radio station because they asked me to do some voiceovers!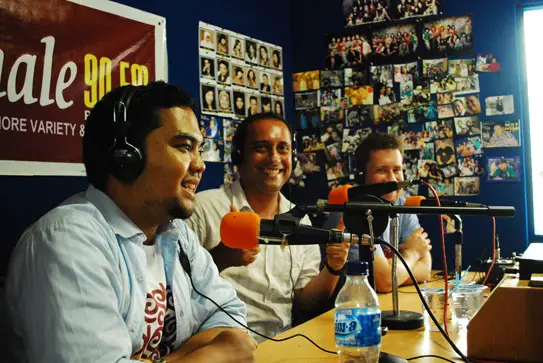 And thanks to everyone from the Wongkito Blogging community.
Here is a tip for other travellers – get in touch with them and they will be more than happy to show you around Palembang – and practice their English with you.
They are fantastic tour guides!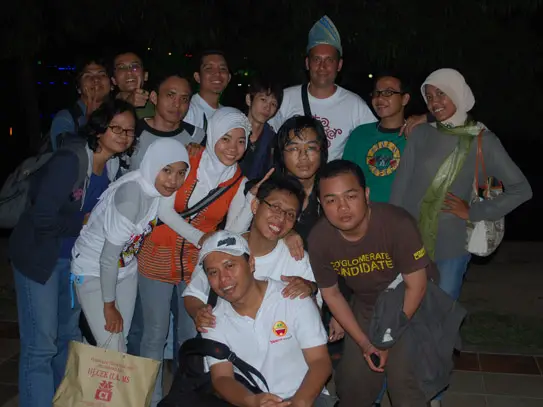 During my time in Palembang, I was staying with members of Wongkito at a student boarding house.
Thanks to everyone for letting me stay there.
I hope I didn't snore too much Rusli!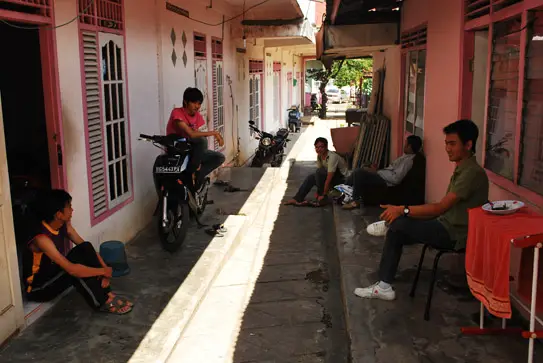 Anyway, I'm off to see Bandung!
You can find out more at Footprint Sumatra Handbook: The Travel Guide.
Air Asia can get you to Indonesia so you can explore the great diversity of this place.  Check out their website for their great deals!