Jeans Street is located in the city of Bandung, in western Java, Indonesia. And this place is one of the funniest pieces of retail real estate I have ever come across!
Well, Jeans Street is the nickname of this denim boulevard.  The street name is actually Jalan Cihampelas, located to the north of the Bandung city centre.
Funnily enough, it's the place to buy jeans in town – or probably THE place in South East Asia, or maybe even the world.
However, what is unique about Jeans Street are the lengths store owners go to advertise their jeans.
If you thought some movies had a ridiculously large props department, you need to take a walk down Jalan Cihampelas for yourself.
You really have to go there to believe this and see it with your own googly eyes!
Jeans Street – Denim Overload!
It starts of tame enough.  Firstly there is the Aladdin Jeans Shop. One for the Disney buffs!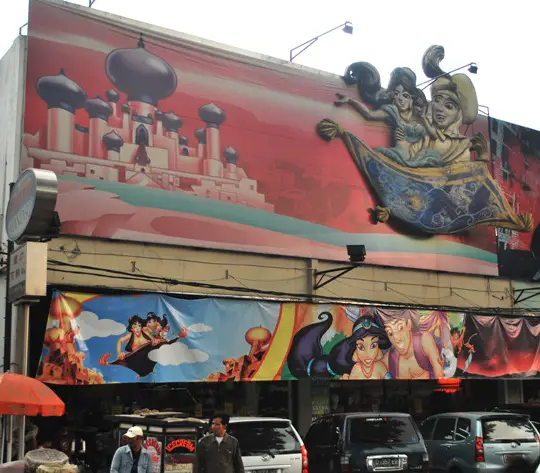 Further up Jeans Street is the Superman Jeans Shop. Now we are getting into superhero territory!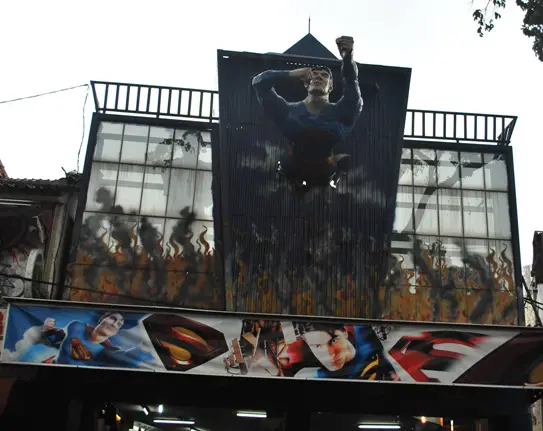 A bit later in Jeans Street, there is the Spiderman Jeans Shop. Hmm, things are really starting to heat up here!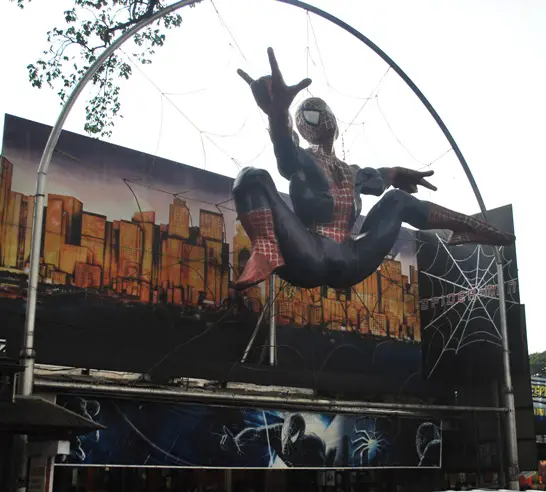 But my favourite is the enormous 20 foot plaster statue of Rambo, at Super Rambo Jeans. This is the biggest, and best display for jeans advertising I have ever seen!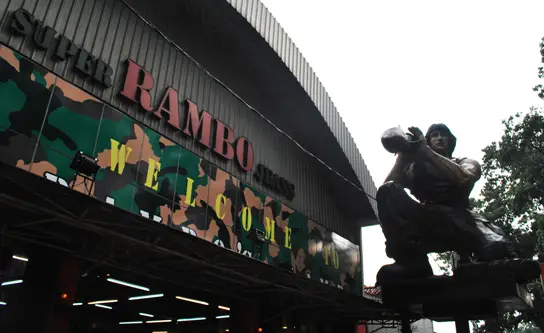 When you stand next to Rambo in Jeans Street, you feel like you've been transported to the land of the giant plaster statues.
See what I mean? I can't imagine the amount of work that went into creating these bizarre shopping attractions!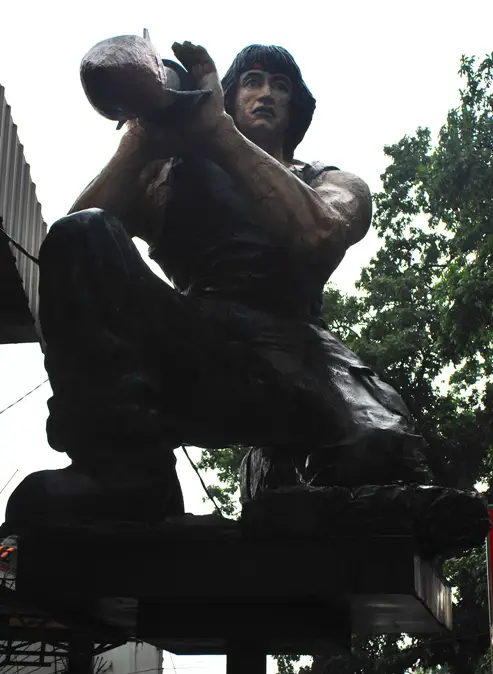 To put things into perspective, here is the scale of Rambo from across the road.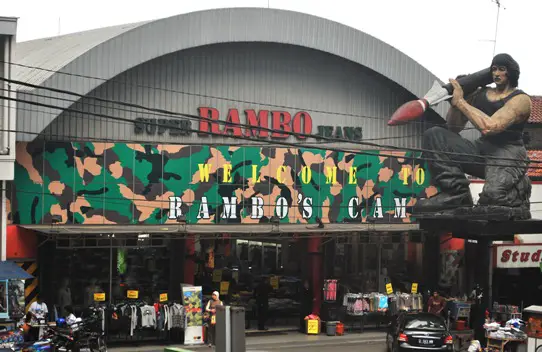 I love this quirky stuff about travel, and Jeans Street is a great example of this.
This kind of advertising makes buying Jeans online seem so boring!
So make sure you check out Jeans Street if you are ever in Bandung!
Air Asia has a number of flights to Bandung from a number of centres.  Check out their website for some flights to Bandung!