Two Heads Are Better Than One – Sometimes?
Two Heads are better than one.  Well that's how the old cliche goes. But in some instances, I'd rather just have one head than Two Heads.
Check out this photo from the local Museum in Banda Aceh, Indonesia.  It's a bit off putting and freakish, isn't it?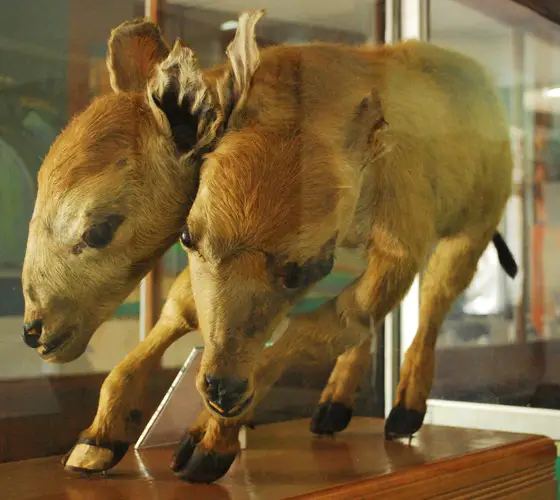 Yes, this is a freakish photo of a Two Headed Buffalo calf that was born in the 1950s – and it actually lived for a couple of months. I was surprised that this beast had even lived after being born.
I can imagine this Two Headed Beast cruising around searching for the best 2 for 1 all you can eat buffet grass menu.
Anyway, this is the accompanying helpful blurb that is shown with the Buffalo with Two Heads: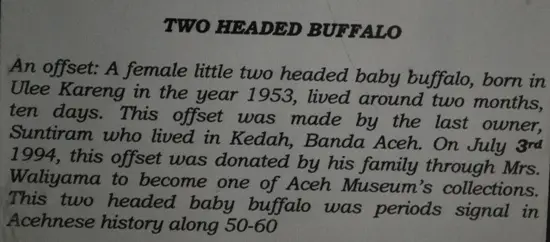 I thought this was somewhat of an unusual exhibit considering the rest of the museum consists of artefacts from previous kingdoms, almost extinct stuffed animals, and other recent history.
And I did freak out a bit just watching the eyes of this stuffed beast.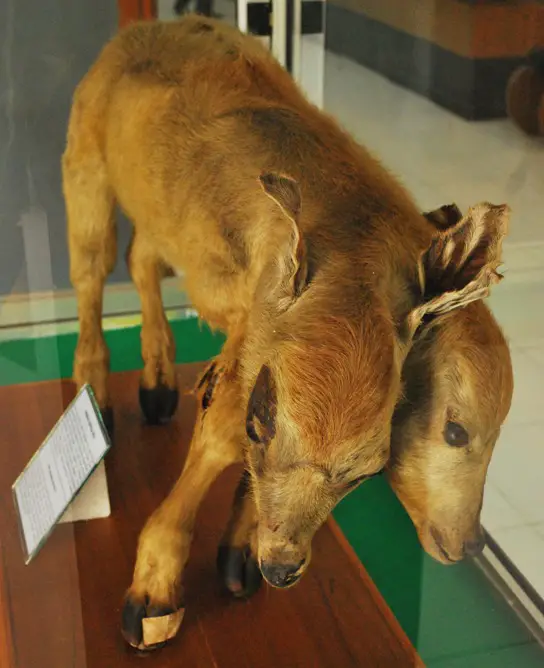 The Two Headed Buffalo is a somewhat different attraction when compared to the Tsunami landmarks you can view around Banda Aceh.
Also check out Footprint Sumatra Handbook: The Travel Guide.
But it's worth having a look at the Buffalo with Two Heads at the Banda Aceh Museum.