For those who remember what life was like before the dawn of the internet, there was a musical movement in the early 1990s called grunge that reflected the frustrations of young people at the time who were dealing with flagging economies and huge societal change. And as part of that grunge movement, was a very angry heavy rock band called Rage Against The Machine.
Their eponymous 1992 debut album went nuts and is memorable not just for its ferocious music, but this rather confronting image plastered all over it:
1992 was right in the middle of the grunge movement and cynical Generation X's (like myself!), disillusioned with the world, got right into this heavy kind of rock music which was epitomised by Nirvana and Pearl Jam.
I actually like the second track, 'Killing In The Name' which is a good thrashy tune to expel a lot of nervous energy if you're feeling a tad pissed off about something. It's a protest song about what's wrong about American society and needless to say, the expletive ridden tune is pretty scathing.
Check it out below (not for those who don't like potentially offensive language):
Killing In The Name Video – Rage Against The Machine
When I visited Vietnam, I came across a piece of history related to the Rage Against The Machine album cover that was pretty understated, just like the Midnight Oil's Diesel And Dust Cover – The Burra Homestead!
And you'll find it in the historic old capital of Vietnam, Hue, which is a pretty city located along the Perfume River in the central part of the country.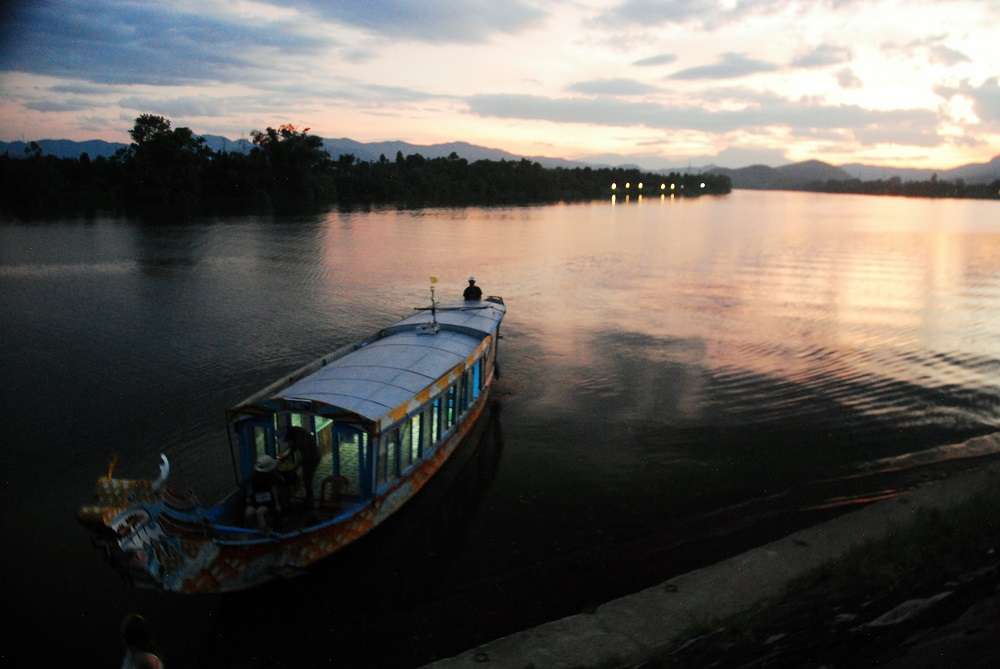 Anyway, the story behind this iconic (and rather disturbing) photo is that a Buddhist Monk called Thich Quảng Đức travelled from Hue to Saigon (now Ho Chi Minh City) in 1963 to protest against the oppression of Buddhists in the country under the rule of President Ngô Đình Diệm .
However, his form of protest was to set himself on fire (otherwise known as self-immolation), and this famous image was captured: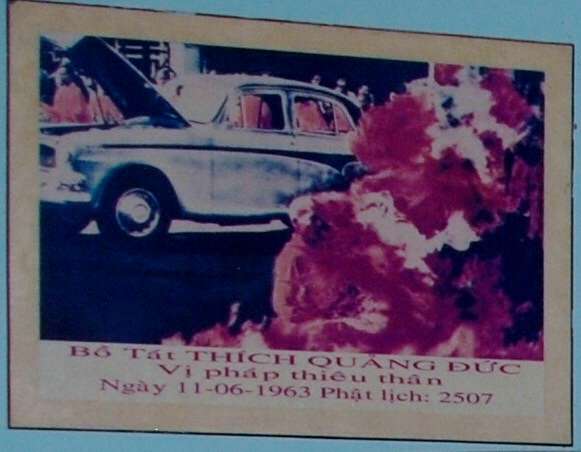 Yeah, hope you're not reading this while you're having lunch. This photograph was taken by Malcolm Browne and it won a Pulitzer Prize.
Thich Quảng Đức's last words were "I respectfully plead to President Ngô Đình Diệm to take a mind of compassion towards the people of the nation and implement religious equality to maintain the strength of the homeland eternally."
So what's this got to do with album covers?
Anyway, if you're in Hue, Vietnam, you'll come across the Thien Mu Pagoda – otherwise known as the Pagoda of the Celestial Lady.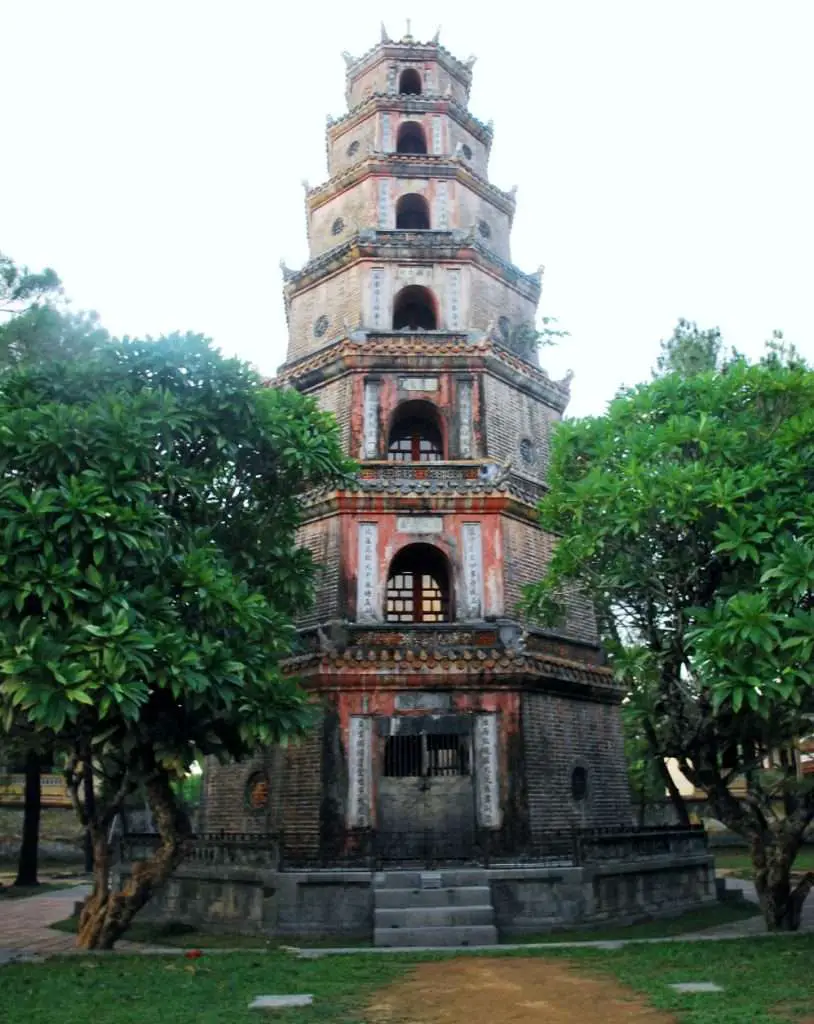 It's worth visiting and you can even often observe prayer time where you'll hear the distinctive bells rung by one of the Buddhist Monks.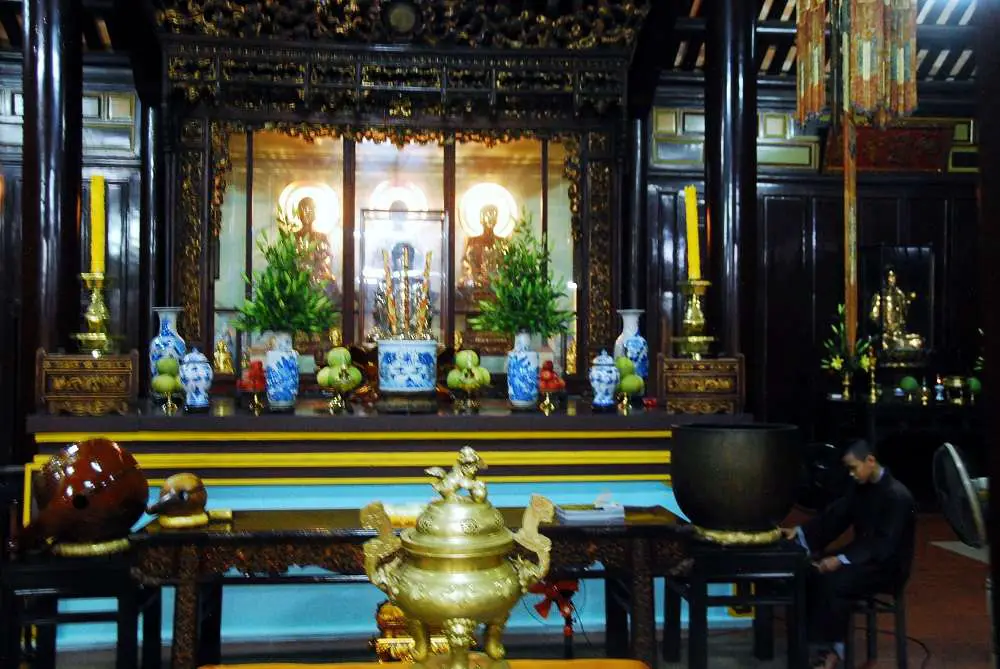 But if you're after a hidden gem, go towards the back of the temple, and you'll find this understated, old blue car.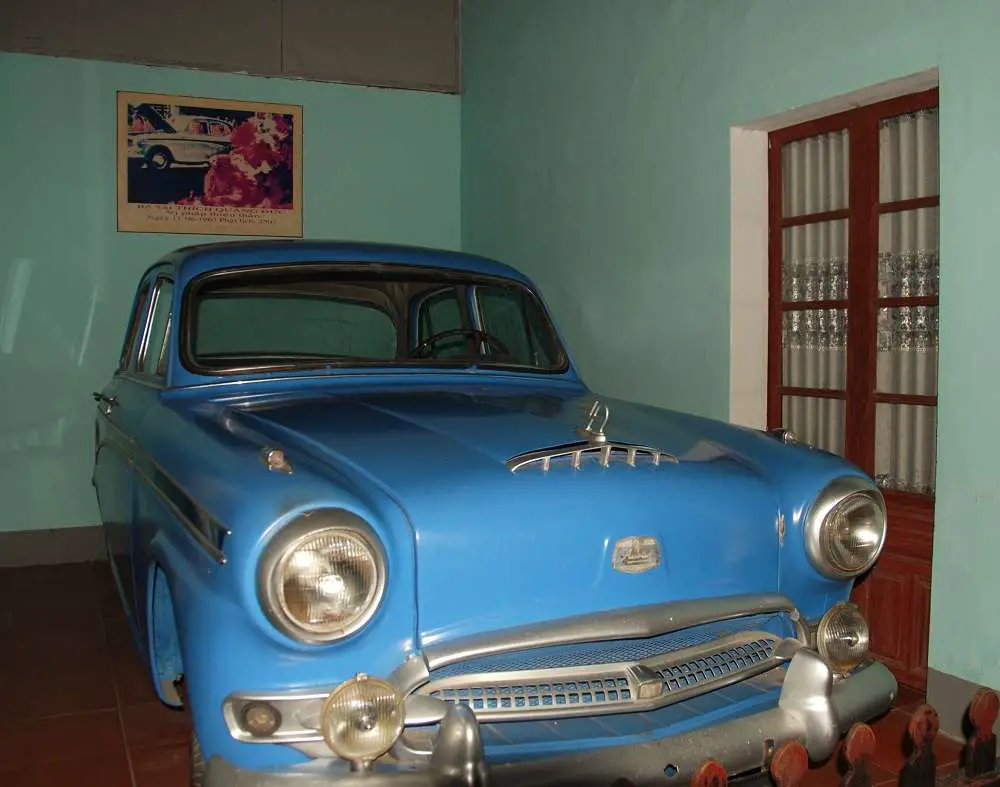 Yes, it's the original car that Thich Quảng Đức travelled to Ho Chi Minh City in!
I couldn't quite believe I stumbled across this understated tribute – but it's worth having a look if you're in Hue and walking around the Thien Mu Pagoda.
I'm never, ever going to look at that Rage Against The Machine album cover in the same way again!
If you're looking for the place, here it is below!