Volcano Eruptions – Meet the Crater Man.
When I went to the cool islands of Samoa, I went for a hike up Mt Matavanu, which is located on the island of Savai'i. Mt Matavanu underwent massive Volcano Eruptions for six continuous years from 1905 to 1911. Thats right, lava flowed down the mountain throughout the entire time, leaving a hot trail of molten rock. This caused many villagers on Savai'i to relocated to the island of Upolu because they didn't like erupting volcanos. Neither do I, as I had experienced Mt Etna erupting in 2002.
However, the mountain has been dormant and quiet ever since. In fact, there are now trees growing inside the crater, which shows that there's not much going on via the volcanic front.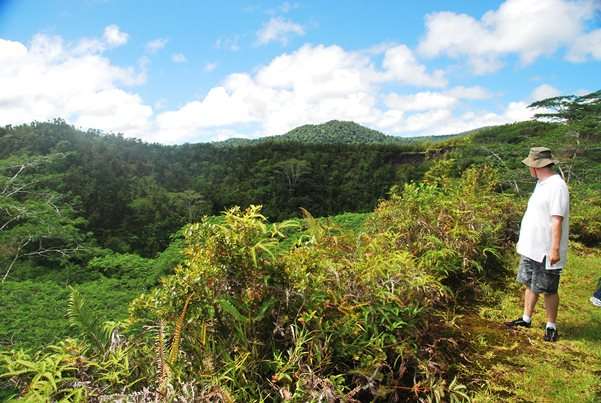 But what was more interesting than the Mt Matavanu Crater, was: THE CRATER MAN! The Crater Man (I think his real name is Se'o) has been living there since the early 2000s. He looks after the place and maintains the local tracks so that hikers can reach the edge of the crater.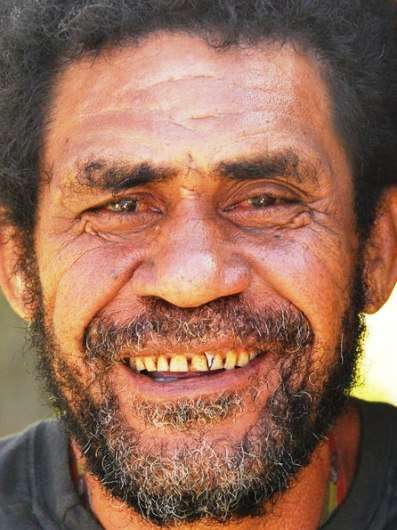 He's a bit of a character. He collects a nominal charge from visitors at the bottom, and will guide you to the top. He also has his own visitor book, and proudly proclaims 'I've never been out of Samoa, but all of the world comes to me!' People from over 120 countries have visited the crater, and of course, have met the Crater man.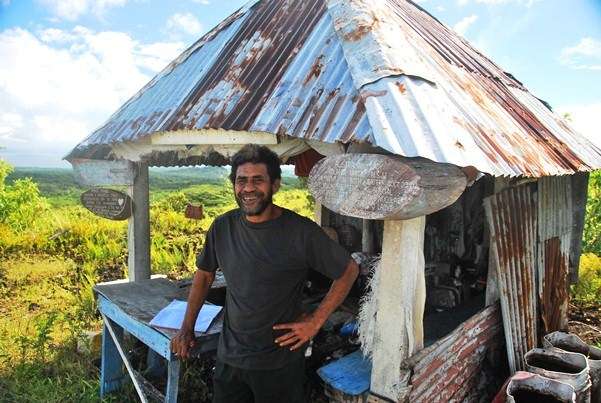 He's even erected his own safety signs at the edge of the crater. I like this one below: 'Sorry, no rescue if fall in!'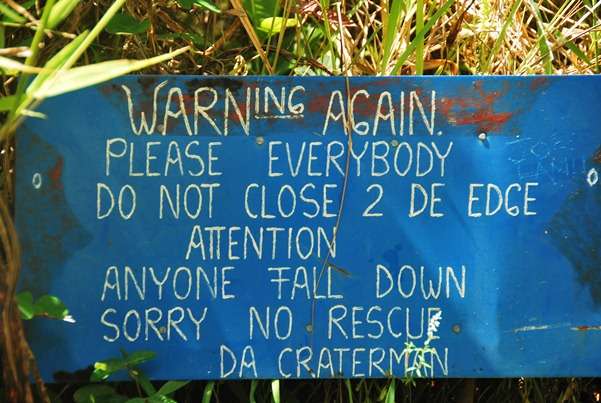 Anyway, I managed to score a funny interview with The Crater Man – check it out!
Ladies, if you are interested, The Crater Man is available! See sign below. Must be a good cook! Note, he didn't write this – a couple from New Zealand printed this up for him, and he thought it was funny!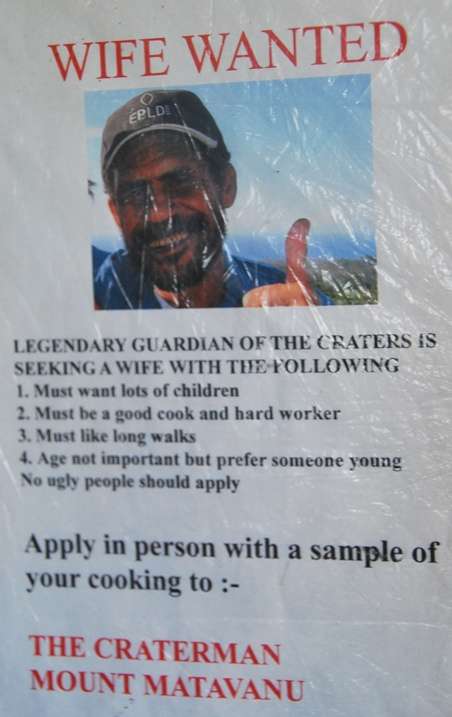 More Volcano Eruptions stuff
Check out the Samoa Tourism Authority Website, and maybe Volcanoes in Human History: The Far-Reaching Effects of Major Eruptions.