Waste Management Services – Funny Guarantee Sign!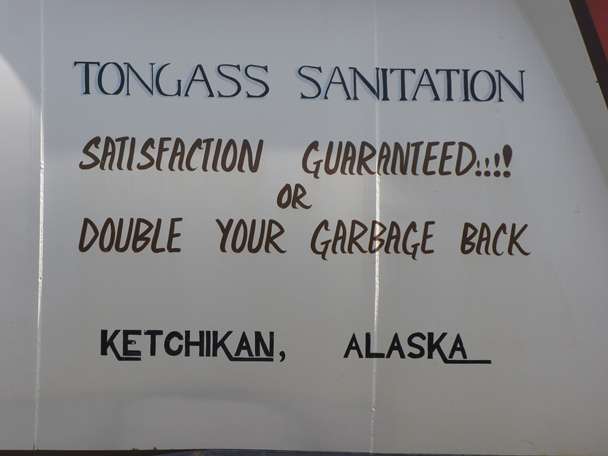 There's nothing like a business that is so confident with how well they run the show, that they're willing to give back double what you asked for if you're not satisfied with the product or service for whatever reason that might be.
That's an awesome promise for unscrupulous types who are looking for any excuse to 'scam the man' by trying to find any loophole to score more bang for their buck! It would work great for you if you received some guarantee like this money exchange services, or something that made you feel you were receiving some kind of 2 for 1 deal!
However, that's probably not a great thing when it comes to your local Waste Management Services firms or contractors. Especially the ones that come around to your place to remove the rubbish you accumulate every week!
Here's why…
Funny Waste Management Services Sign!
I like the hand written nature of this sign – and how there is no mucking around!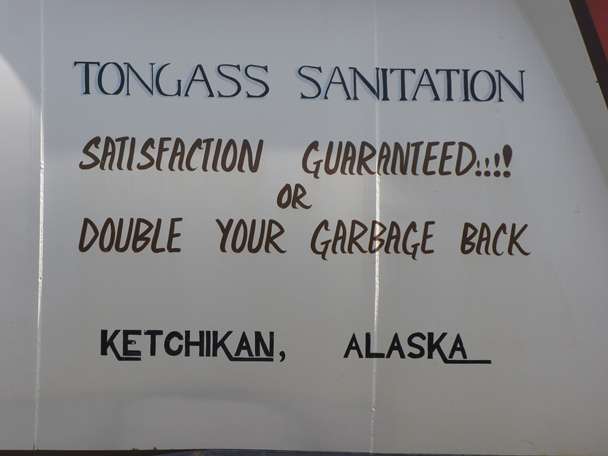 This looks like the waste management industry not taking themselves too seriously, like for example, the Trailer Trash business I've come across which is a nice double meaning play on words!
I really don't think I'd want to get into the bad books with these guys, because they're the one in control, especially the bloke who is ready to drive around to your place with his full rubbish truck just so he could dump his entire filthy load on your front lawn! I don't think your neighbours would appreciate having a smelly pile of crap sitting on your front yard until you managed to sweet talk to the collectors into picking it all up again!
Anyway, my oldies took this silly travel photo when they were walking around in Ketchikan, Alaska as part of a cruise they were on and thought I'd appreciate the photo for use on this website. And they were right!
Looks like garbage humour is universal!