US Border Patrol Stories!
A while ago, I received a email regarding the US Border Control intercepting a car at the Mexican border.
It's about how a woman was being smuggled across the Border Crossing, hidden behind the dashboard of a car.
The photos were dated in 2001.
The email alleges that when a US Border Patrol Inspector asked the driver for vehicle registration, a  hand came out of the glove compartment with the required document, with the driver then passing it to the inspector.
It could be one of those urban legends, but the photos are impressive, regardless of the story behind them.
US Border Patrol Pictures
Check out the photos below from the US Border Patrol: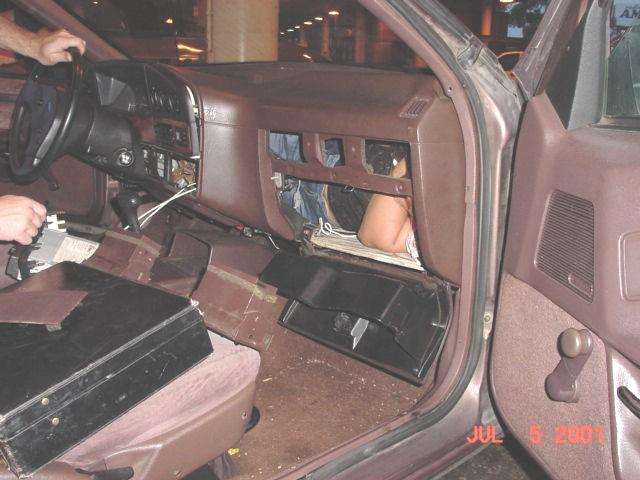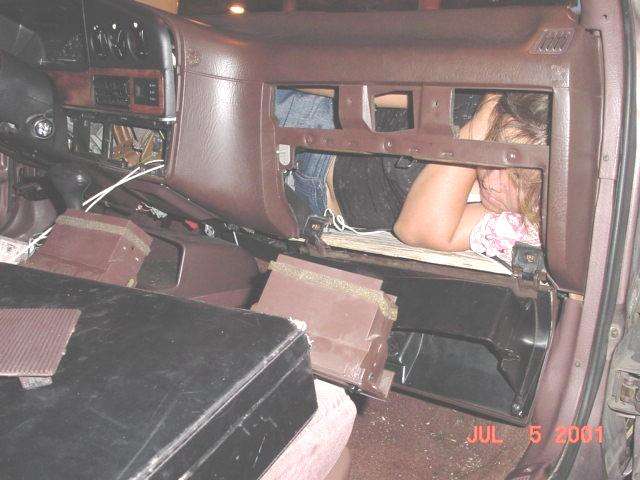 Can anyone confirm this is for real?
I've done some border crossings before – all legal (but not necessarily in roadworthy forms of transport!) – but I'm not real keen on  Border Crossing done this way!
I wonder what other stuff the US Border Patrol comes across!
More US Border Patrol Stuff
Actually, I found some funny US Border Patrol stuff on Amazon.  You can buy all sorts of stuff like Border Patrol Baby Clothes, Costumes, and Model Cars!