Cannibal Stories – Luckily, not in the present day!
Cannibal Stories are something local Fijians like to talk/joke about with visitors.  The first Europeans who came across them described Fijians as fierce warriors and Cannibals (who would love to have you over for dinner!).
In fact, Fiji was nicknamed the Cannibal Isles for a long time.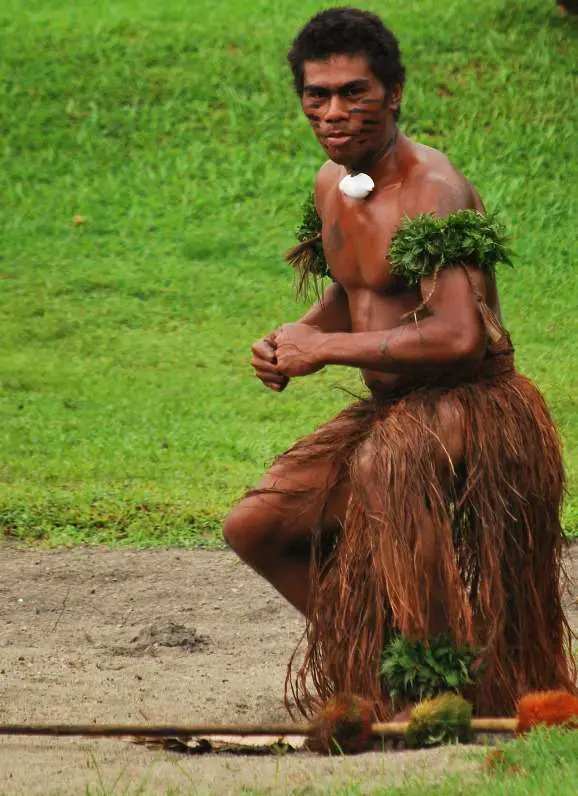 But luckily for me, Cannibalism is long gone from Fiji.
The only way you can remotely witness cannibalism are via the Cannibal Stories told at the Arts Village in the Pacific Harbour region, where there is a fight between warriors and the winner eats the loser.  These guys perform this act straight after their Fire Walking on White Hot Rocks performance.
Cannbibal Stories – Some Photos
Check out some of the action scenes I took from the re-enactment of Cannibal Stories: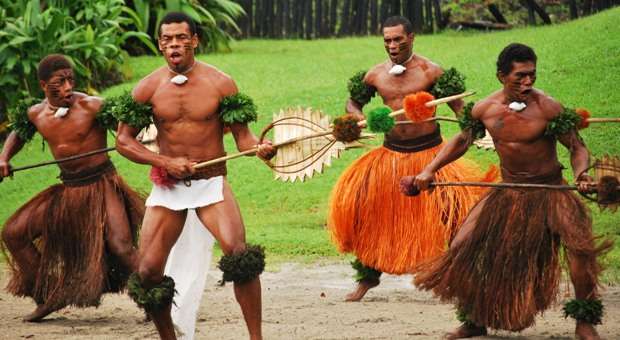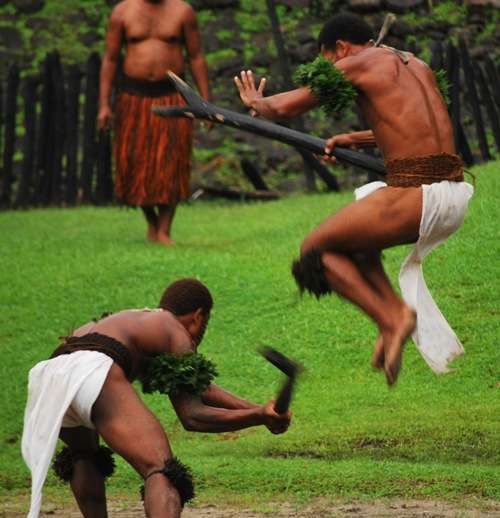 Wow, he looks like one bad ass!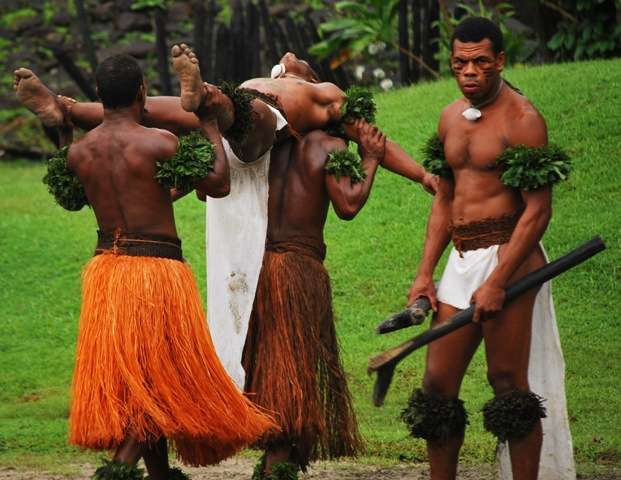 Anyway, because Fijians are amongst the friendliest people on the planet, you won't become part of their Cannibal Stories!
You'll only hear the 'Friendly Cannibal' jokes.
More Cannibal Stories Stuff
Also, you can check out Cannibals and Kings: Origins of Cultures.
Thanks to the Arts Village at Pacific Harbour and Tourism Fiji for providing this day out!