It's funny street sign time!
Yes, there's nothing like walking around your own, or another neighbourhood and coming across a street sign that doesn't quite seem right!
You know, it's one of those signs that are definitely innocent in the native language, but when it's translated into another, it means something completely different! (sometimes, it's from English to English!).
It doesn't have to be a funny street sign as such – it could be any sign.
Things like the High Prices Everyday Pic from Japan, or the S.h.i.t. Haircut from Brisbane, Australia.
Today, I've got one that sounds a bit rude when you say it, like the Fook Yew Hotel.
This little giggle fest of a sign below was taken by my sister who was cruising across Jordan in the Middle East, and she spotted it in the nation's capital, Amman.
She kindly let me use it for this silly travel blog! Thanks little sis for spotting this little gem for me so that I can string out the stupid content on this website taking up way too much space on the internet for just that little bit longer!
The Funny Street Sign From Jordan!
On no.. When you say it aloud in English. Say it a few times to let it sink in a bit more!
SHAT AL-ARAB!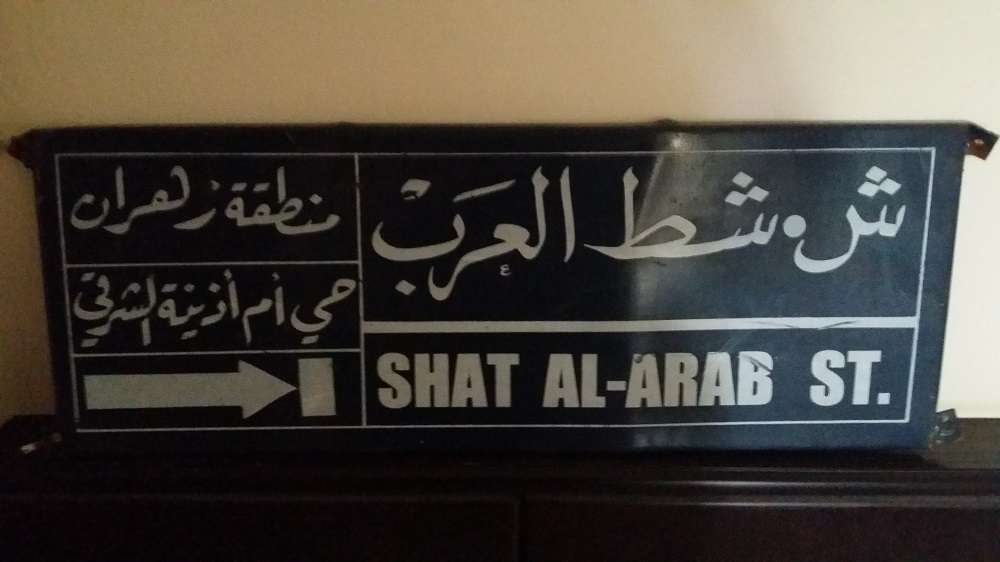 Yes, the very first word sounds like something that happens to many travellers when they've ingested something pretty dodgy that leaves them sitting on the toilet for an entire week!
This one is in the past tense too!
Oh well. Like I've said numerous times before – I'm dead certain there are thousands of innocent English words that native English speakers use daily that probably sound funny or even downright rude in other languages!
How about you? What other funny street signs have you spotted on your travels?
If you've got one, send it through to me and I'll be happy to feature it!