Wales Tourist Attractions Time!
If you want to check out some Wales Tourist Attractions, and some really odd ones at that, make sure to follow The Travel Tart blog from 31 August to 5 September.
That's because I've scored a Travel Blogging junket because Visit Britain were silly enough to select me to do a heap of crazy stuff in Wales for a few days. That's right, the Poms want an Australian to promote their country!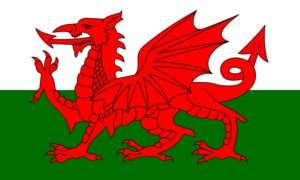 Actually, this is is what the Travel Blogging Trip is about:
It's a blogging challenge organised by Visit Britain
A 6-day trip to Wales and London (31 August 2010 to 5 September 2010)
6 bloggers will take part in 4 challenges in 4 cities in Wales (Cardiff, Swansea, Pembrokeshire, Snowdonia) + 1 additional video challenge
The 6 bloggers in the challenge will participate in all 5 tasks, which will enable them to increase their chances of being selected as the winner
Content to be created in the form of a blog entry and/or video clip
Winner decided based on highest number of points accumulated
But I don't give a rats if I don't win – this trip should be awesome!
This is what I'll be doing:
Task 1 – Learning The Welsh Language
I'll be learning how to speak this extremely difficult language. For example, complex sentences like 'Mae fy hofrenfad yn llawn o lyswennod – os gwelwch yn dda fondle fy ffolennau.'
(A translation of the classic Monty Python line, My Hovercraft if Full of Eels – Please Fondle My Buttocks!)
Task 2 – Wilderness Survival
Trying to light a fire. Attempting to build a shelter. Trying not to look as silly as Bear Grylls.
Task 3 – Coasteering
Jumping off a cliff. Sounds perfectly normal to me!
Task 4 – Learning About Sheep
Creating Sheep Poo Paper, and learning how to be a Shepherd. I hope Visit Britain know that I'm not from New Zealand.
Task 5 – Travel Video Challenge
Somehow promoting Wales in a Travel Video for about 1 minute.
Basically, the competition winner will need to get a lot of video views and blog comments.
But there's something in it for you – one of the commenters will win a Flip HD video camera!
So if you want to check out some Wales Tourist Attractions and me making a goose of myself from early September, check it out. And you might even win a Travel Gadget!
and I guarantee you'll see some pretty funny Wales Tourist Attracti0ns!