It's time to talk about penises! I bet you just can't wait for the corny jokes…
And no, it's not about guys giving their piece of junk a pet name and sending it to smart phones to impress others about how long, thick, or hairy it is (I really don't know why some dudes do this..really)!
Anyway, this silly post is actually about a rather odd museum that is wholly dedicated to paying tribute to the man member.
That's right, it's a Penis Museum (check out my other post about it on Big Penis Photos!)!
And it's in one of the most isolated countries in the world – Iceland!
I have a bit of a fetish for unusual museums. I've been to the International Spy Museum in Washington D.C. and I think this one would be in the same vein…so to speak..
Anyway, I'd love to go there. To Iceland I mean. I've heard from other travellers that it has a tonne of spectacular landscapes to photograph, and I'm one that has always loved the wide open spaces.
I'd trade in the fluorescent prison called the office any day for something like this: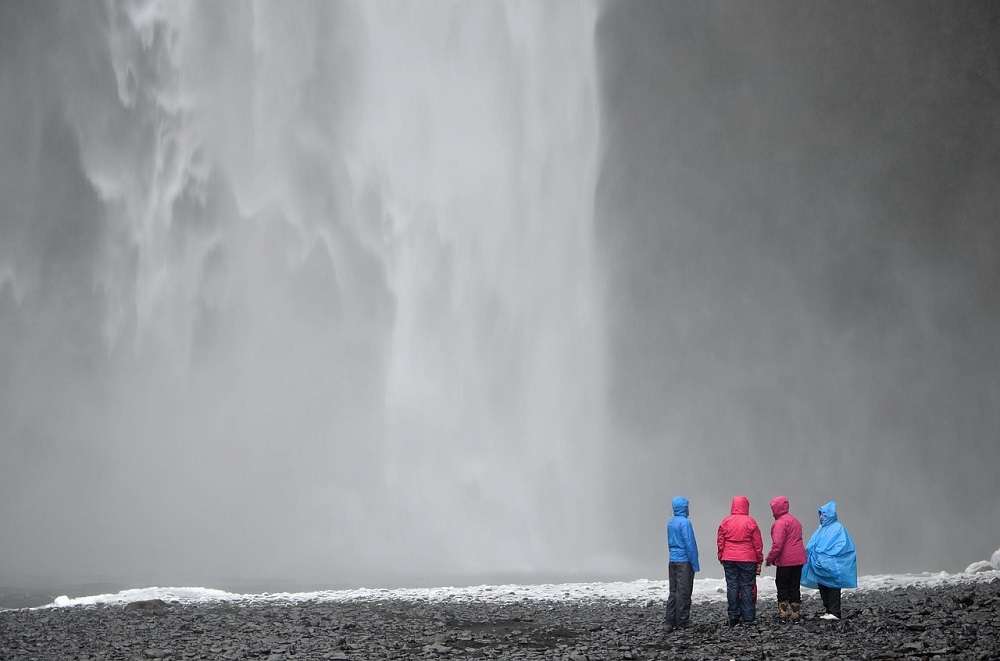 However, if you are cruising around Iceland and start becoming a bit bored with nature and you're craving a little bit of novelty, you can always head into the capital, Reykjavik and have a wander around one of the most bizarre collections in the world – the Iceland Phallological Museum!
Otherwise known as Hið íslenzka reðasafn! I have no idea how to pronounce that one!
Penis Museum – The Icelandic Phallological One!
Now I'm sure that it's not a place where you should make a dick of yourself (boom boom), but I have a taste for the unusual, and I reckon that it would be pretty funny to check it out.
There's all sorts of strange and bizarre exhibits. Sure, they're not going to make the Louvre in Paris any time soon, but I'm sure one would have a much bigger belly laugh here and the crowds wouldn't be there to annoy you like they do in many of the more famous museums scattered around the world.
Here is one example of a strange phallic display – there's nothing like having your manhood immortalised forever via a sculpture!
Like the Iceland National Handball team did…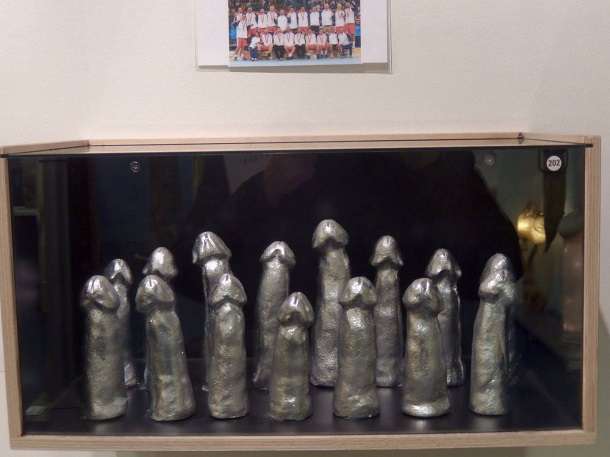 I wonder if casting these members was a team sport as well? I'd get stage fright if I had to use plaster of Paris to form the mould in front of my team mates.
Maybe this was a great example of team bonding!
Or otherwise, you can handle and road test the other unusual displays that are dedicated to the penis, such as the penis phone.
Get a grip on it!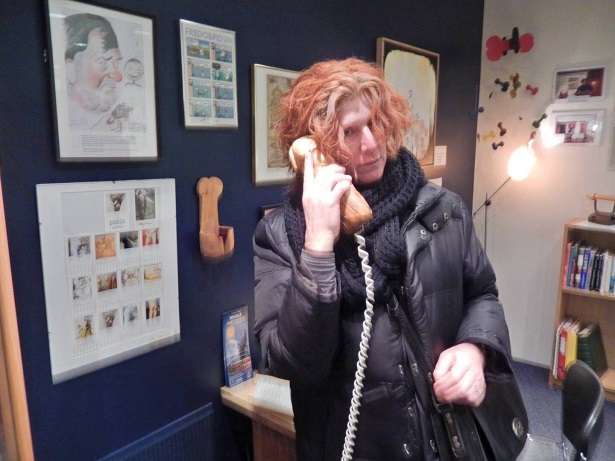 Only in Iceland! They're so far away from any other influence, they can do whatever the hell they want, and good on them, so the penis museum is world famous!
Anyway, if you're after some other phallological fun, check out the following silly blog posts about penises:
For more info, check out The Phallus: Sacred Symbol of Male Creative Power.