If you travel around to any tourist trap in the world – that is, any place that becomes invaded by hordes camera wielding humans during tourist season who act in a sheep like fashion around a particular icon (including posing with friends), you are destined to view, or undertake yourself, a number of silly poses that lead inevitably to a barrage of tacky tourist photos that end up on a gazillion social media sites all around the world.
Phew, let me just take a breath!
Probably one of the most famous examples of insane tacky tourist photo generation is the Leaning Tower of Pisa in Italy. I'm sure that the internet has had more than enough photos dumped into it of this building that failed to meet its foundation standards!
I would say this would be the most cliched tourist photo in the world – someone pretending to hold up the Leaning Tower of Pisa.
Oh my god, he's so strong!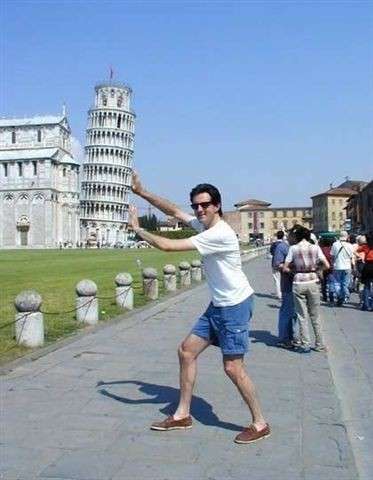 I'm pretty sure that everyone in the world has seen this pose in one form or another!
Of course, if the tower had avoided it's unintended tilt, this place would receive a fraction of the tourists that it does today.
However, there are others out there who have a much wider repertoire for capturing the tower in other silly ways!
Leaning Tower of Pisa Tack Tourist Photos. Maybe It's an Ice Cream?
Here you go. Some people just can't resist the temptation…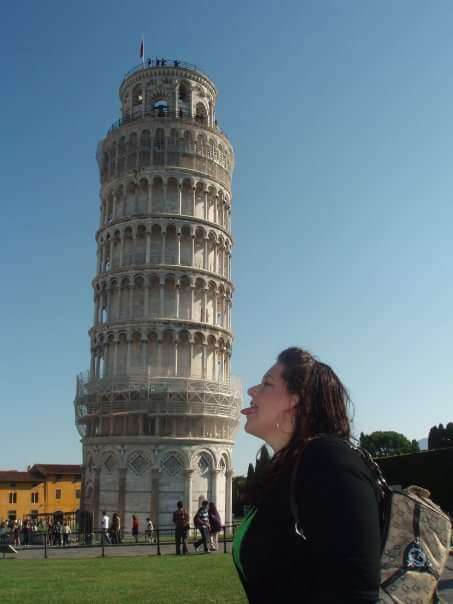 Ha ha, this pic is right up there with other phallic attractions of the world like the Westminster Bridge in London, the Bangkok Punk decoration, and  MONAS from Jakarta, Indonesia.
Anyway, if you've been to the Leaning Tower of Pisa, what other silly poses have you undertaken besides the 'holding up' and 'ice cream' poses?
Let me know below, and I'm sure that you'll provide inspiration for future tourists who make the pilgrimage to this famous Italian landmark!
See more at my post about Italian Swear Words.