Travel Fiji Deals and Websites
Okay, Travel Fiji Deals – Some Useful Fiji Websites and Resources, is my last post about the fantastic country of Fiji for a while.  I'm hoping to score a return trip there soon, to see more awesome scenes like this!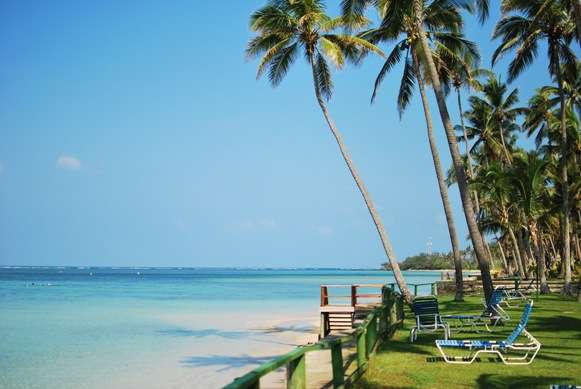 Anyway, this post is a mishmash of websites related to Fiji Travel that may come in handy WHEN you decide to visit this great place.
A great first port of call for Travel Fiji Deals is the Fiji Me site.  There is comprehensive information of Places To Stay (for example, this post I wrote), What to Do, and How to Get there.  The Fiji Me site has numerous links to other Fiji related sites, which can take you days to absorb!
Other great portals of the Fiji Me site include Diving, Adventure Travel (for example, stuff like River Jet Boating, Jet Ski Safaris, Rainforest Walks, Zip Lining and Surfing),  Cruises, Conferences, and Backpackers.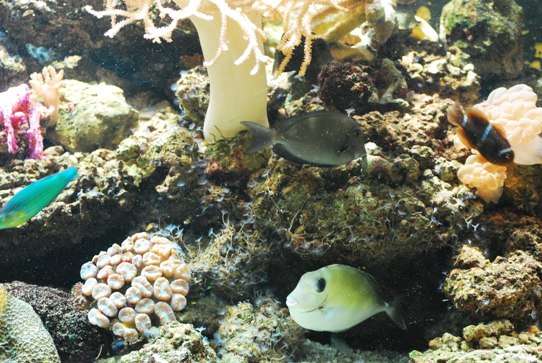 Many couples like eloping to Fiji to avoid the potential of family clashes back home!  There are loads of places to get married, if you don't feel like going to Las Vegas to be married off by someone dressed up as Elvis Presley.
If you spend a while going through the Fiji Me site, there's also info on other activities like the a Fiji Kava Ceremony, Fire Walking and the Kula Eco Park.
A number of airlines fly to Fiji: there are loads from Australia, but Fiji can be used as a stopover between the United States and Australia.  There are also flights from Hawaii to Fiji that have recently started.  I'd check out the airlines for the odd Travel Fiji Deals to score a good airfare.
One tip is to avoid the Australian and New Zealand school holidays, as this is when many families head to Fiji, and hence, flight demand is higher.
Most nationalities are able to turn up for a 4 month(!) tourist visa  on arrival – which is pretty generous.  I was tempted to stay in Fiji for 4 months because I had such a great time there!
Other good online travel resources include the World Travel Guide and Lonely Planet.
In terms of hardcopy guides, there are truckloads, such as Lonely Planet Fiji, Moon Handbooks, Rough Guides, Frommer's Fiji, Fodor's, and Insight Pocket Guide.
Also, if you don't want to do the online thing, contact your travel agent for some Travel Fiji Deals.
It might take a long way to get to Fiji, but it's worth it!  I've come across some of the friendliest people in the world there, and you are definitely made welcome!  See what I mean by the picture below!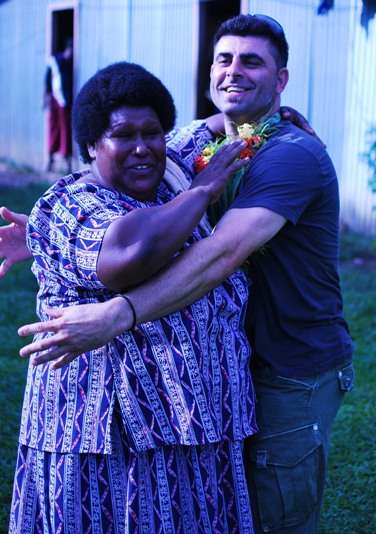 Anyway, take advantage of some Travel Fiji Deals, and send yourself to Fiji!