Boggo Road Jail (usually known as Boggo Road Gaol – you know, ye olde English)is situated in the south Brisbane suburb of Dutton Park and is one of the things to do in Brisbane.
Early stages of the prison were around in the 1880s and it was completed in the early 1900s and was a high security prison until it was closed in 1989.  The front entrance of the jail is shown below.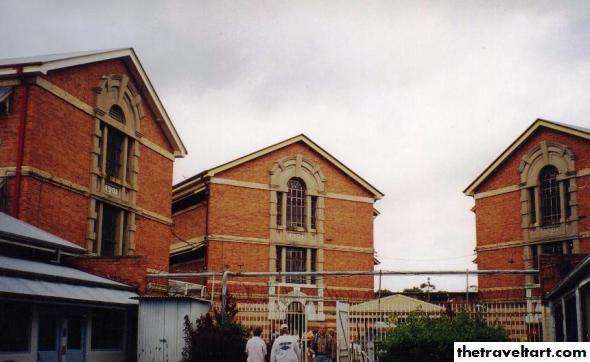 The reason I like this prison because it gives a fairly realistic representation of what it must have been like to be locked up in a cage – that is, absolute hell. Sure, there's probably a good reason why people where imprisoned in there, but you'd want to make sure you're not the one committing the crime.  Since closure, the prison was left pretty much as is, including the graffiti (way more offensive than Australian Slang!), which I will talk about more in a moment.
Boggo Road Jail – The Real Deal Prison Cells!
The Boggo Road Jail prison cells were fairly primitive, considering it was only closed not that long ago – that is, no toilets or sewerage system was ever installed, so the prisoners had to use a metal bucket as their toilet. One of these amazing pieces of plumbing at the Boggo Road Jail is shown below: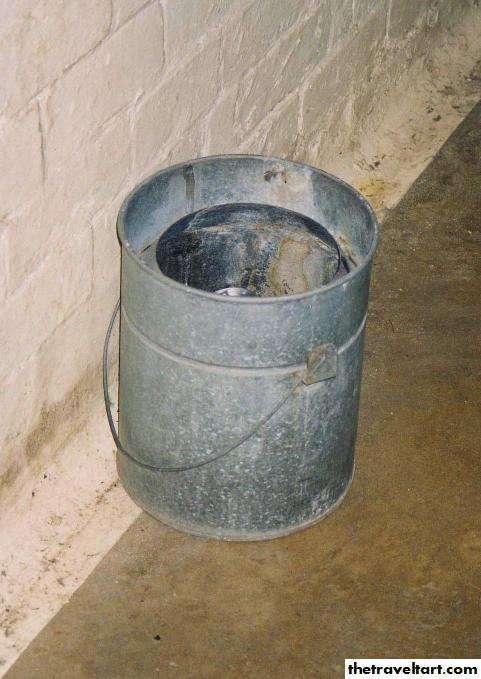 What I found fascinating about the Boggo Road Jail was the graffiti that had been left behind and had not been covered over for the sake of political correctness. It is what it is!
The graffiti gives an amazing insight into the mind of a maximum security prisoner – and I can tell you that their artistic impressions on the walls hardly included illustrations of flowers or nice things like colourful unicorns prancing around the cell walls.  The lyrics to the AC/DC song, 'Jailbreak' were almost unanimously written in every jail cell that I saw, so I'm guessing this famous song was always at Number 1 on the Boggo Road Jail Music charts.
Especially this lyric – 'Gonna make a jailbreak, And I'm lookin' towards the sky, I'm gonna make a jailbreak, Oh, how I wish that I could fly'
From perusing the graffiti, I deduced that there wasn't much rehabilitation going on in that prison – there's a lot of hate there.  I enjoyed checking out Boggo Road Jail, in my own backyard, more than I did going to Alcatraz in San Francisco. Alcatraz seems pretty sanitised in comparison, as all of the graffiti has been removed, with the biggest attraction is Al Capone's cell and other stories associated with him.
One day, I'd like to visit the San Pedro Prison in Bolivia that Denham Hitchcock managed to check out.
Anyway, I've included a sample of the Boggo Road Jail graffiti below in these photos.
WARNING: Some of these photos contain potentially offensive or explicit content.
For your information: a 'Screw' is a Prison Warden.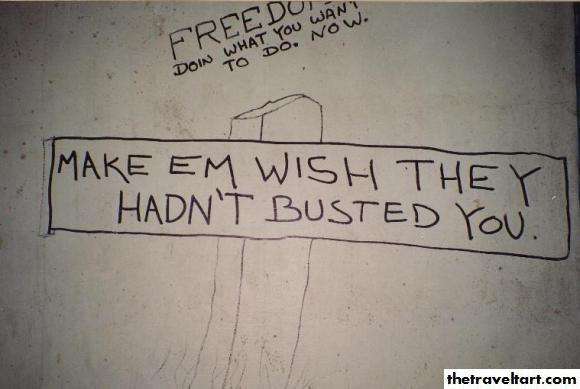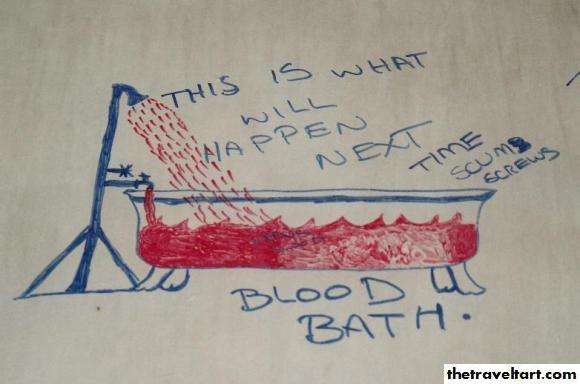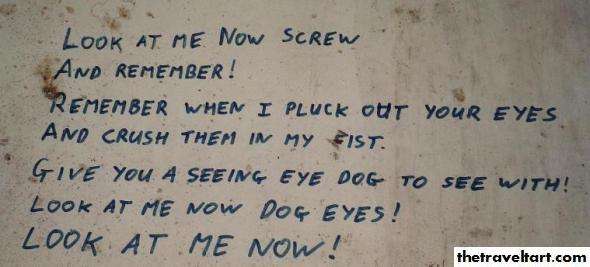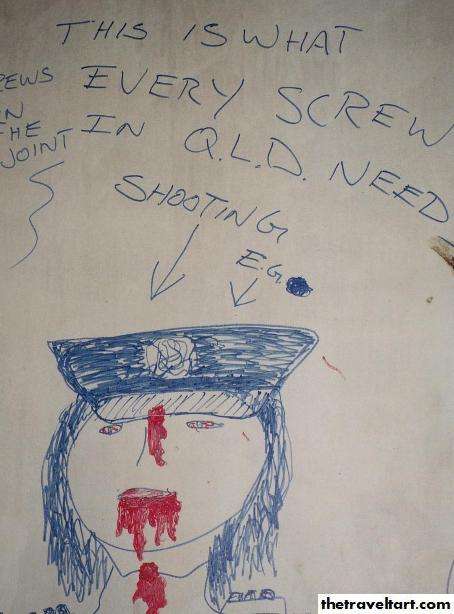 You can view more information at the Boggo Road Gaol Historical Society.
The Boggo Road Jail is open for tours. I know previously, there were ghost tours of the jail at night, and if you really wanted to, one could experience being locked up in a cell overnight.
Maybe not for me. I'm brave, but not that brave. I'm sure there are some ghosts still haging around there!
Check out more at The Big House: Life Inside a Supermax Security Prison. To find out more about Brisbane, check out Australia's Brisbane & Queensland.
Other things to do in Queensland and Australia after visiting Boggo Road Jail – visit The Saint or drive the Mitsubishi Pajero.