The Mitsubishi Pajero. One of the most famous four wheel drive cars in the world.  It's even more famous now… Read on!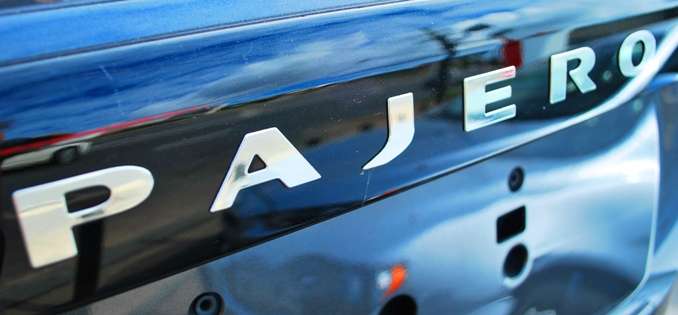 When I first learn any semblance of a language (including Australian Slang), the initial words I always become skilled at are the swear words.   I know how to speak a bit of Spanish, as it's an easy language to learn, plus it's invaluable in Spain and Central/South America.  I highly recommend learning Spanish, as your experiences in Spanish speaking countries will be enhanced by knowing a few words – the locals love it!
Anyway, one of the funniest Spanish words is Pajero (pronounced 'pa-he-ro').  When I first came across this word, I noticed the spelling was identical to a popular four-wheel drive sold in Australia (and many other English speaking countries) by Mitsubishi Motors.  This car has even won a few Dakar Rallys.
Mitsubishi Pajero Photos
Photos of the Mitsubishi Pajero are shown below.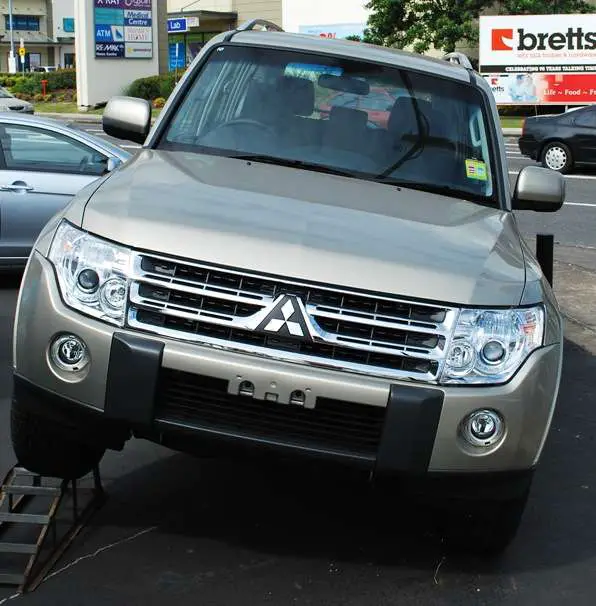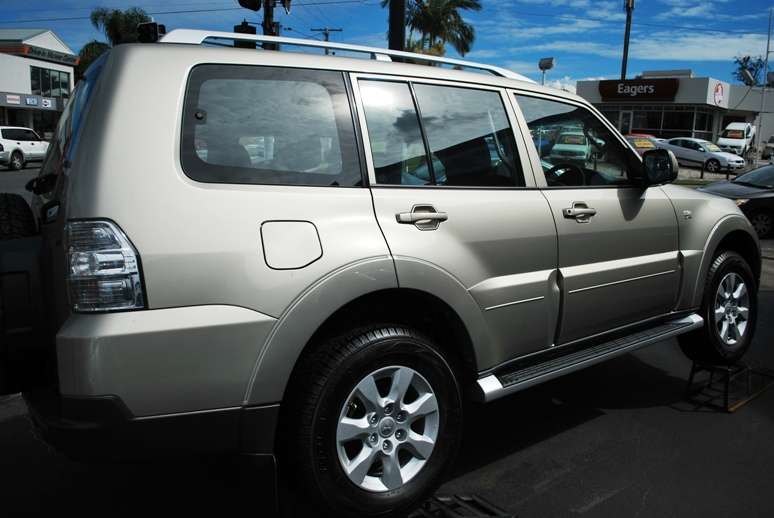 Mitsubishi Pajero – What It Really Means!
The word Pajero in English is a 'nothing' word – it doesn't mean anything.  It just sounds good.  I still remember as a kid when the Mitsubishi Pajero was first launched in the early 1980s.  The marketing campaign showed a stuntman thrashing this four wheel drive across a barren landscape, but the commercial ended with a family having good times next to a campfire.
However, Pajero in Spanish directly translates to the rather derogatorily expressive 'wanker' (For those who don't know what this word means, check it out here on Wikipedia).  If you still don't believe me, even Wikipedia talks about how the Mitsubishi Pajero is named.
I wondered at the potential consequences of such an amusing translation, figuring that the 'Mitsubishi Wanker' wouldn't be a global sales favourite.
I guess the name was apt when coupled with the adrenalin producing commercials Mitsubishi produced that would involve the trashing of five brand new vehicles to successfully complete just one unrealistic fish tailing manoeuvre.  However, the Mitsubishi Pajero didn't make my list of The Worst Drivers In The World.
In most Spanish speaking countries, the Mitsubishi Pajero is rebadged as the 'Montiero' (which is roughly translated as 'Mountain Warrior').  I guess they don't want to drive around in a 'Wanker'!
I love pointing out this irony to many English speakers who have no idea that one word could mean totally different things in two languages.  I can imagine native Spanish speakers wetting themselves in laughter the first time they lay eyes on a Mitsubishi Pajero!
Oh well!
I just hope that no-one from Mitsubishi hunts me down for writing this article!  Sorry if I spoilt any previous appreciation you had of the Mitsubishi Pajero!
And yes, Pajero did make my rather silly list of Spanish Swear Words, Slang and Expletives!