The Newell Highway has everything for those who are right into their Radio Telescopes. Many have heard of the Parkes Radio Telescope which was made famous by the movie,  The Dish.
But further up the highway, near the town of Narrabri, is the CSIRO Compact Array – a bunch of about 6 radio telescopes that slide up and down space receiving very faint radio signals from the outer depths of space. These things help to find out more about the universe and what might possible visit us on earth one day!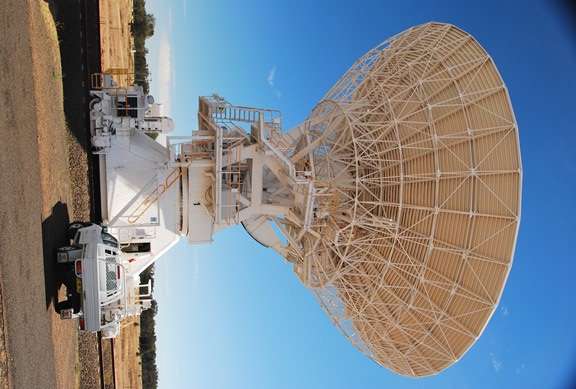 However, when these things were first designed and finally built in 1988, no one could foresee the effect that technology would have upon these impressive metallic dishes.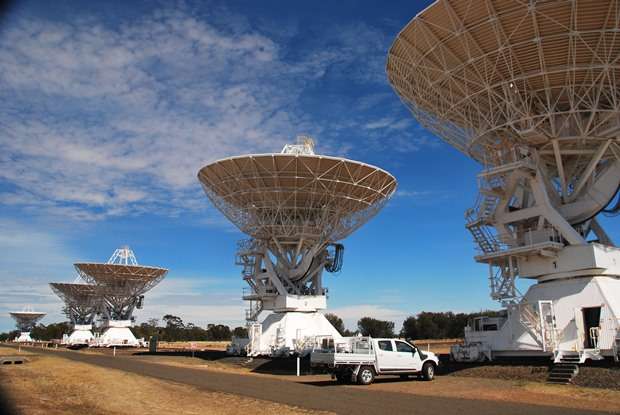 Entry to the CSIRO Compact Array is free, but you will come across this sign as soon as you drive into the place: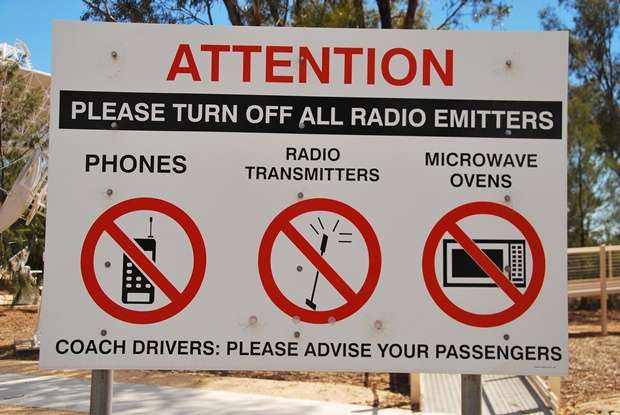 That's right. By leaving on your mobile phone, you could screw up the CSIRO research program because the signal from your emotional ball and chain is so much stronger than the radio waves they receive from space!
Even worse, the staff aren't able to heat up their food in a microwave – because these are just as bad in terms of causing signal interference.
Technology can be so bad sometimes!
Here is a short video I recorded about the CSIRO Compact Array radio telescopes which explains a bit more! And no, digital video recorders don't have a effect, but the old analogue ones do!
Radio Telescopes – How To Screw With Them!
[youtube]http://www.youtube.com/watch?v=uKo2Rpe20U8[/youtube]
Anyway, after trying to interfere with science by updating your Facebook status next to these radio telescopes, you can wash away some of your guilt with some nice vino at Seplin Estate Wines at the nearby town of Wee Waa. I like this place because it's an unpretentious winery that makes some really nice whites, reds and ports. I blew some of my hard earned travel blogging money on a few bottles!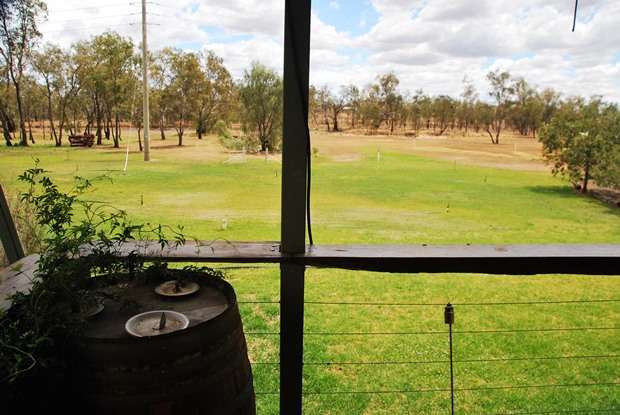 Anyway, it's worth the drive to see both of these places as a nice detour from the Newell Highway.
Drink up!