Hey there, today I've got a video interview with Travel Videographer, Tim Charody. I met Tim on a recent trip to South Africa and I picked his brains on how all of us can try to have his awesome job! He's based in Sydney, Australia but he's usually out and about checking out some new cool destination! He was silly enough to agree to a video interview with me after I had threatened to cut off some of his trademark golden locks. No, seriously, he was foolish enough to agree to an interview when I asked him nicely! He has his own film production company called Elsewhere Productions and he has been behind and in front of the camera for many travel television shows. You can check out Tim's YouTube Channel to get an idea of what he gets up to. You can also follow @TimCharody on Twitter!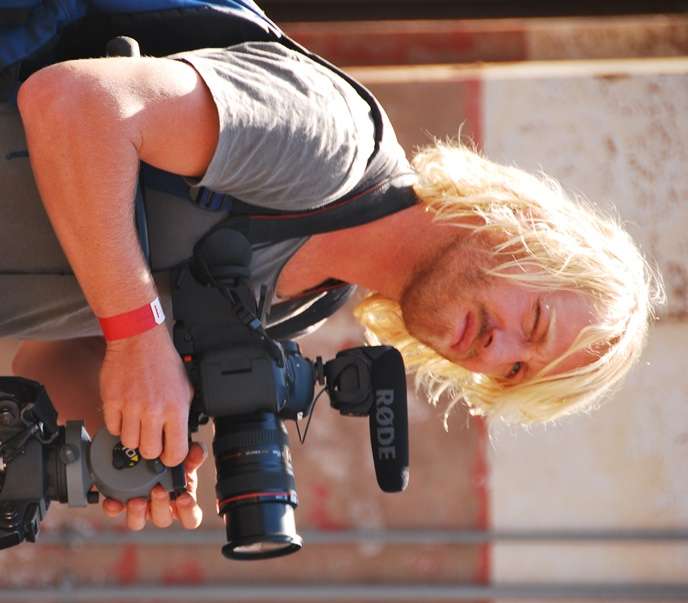 Tim has done programs for National Geographic Channel Adventure such as ROAM, where he went all over the world with his friend (also called Tim) to experience some pretty cool and out there things. I interviewed Tim at the very nice and swish Grootbos Private Nature Reserve, which is a couple of hours drive east of one of my favourite cities in the world – Cape Town, in South Africa. My claim to fame is that a number of Hollywood stars have 'allegedly' stayed here as well, such as Brad Pitt and Ewan McGregor. But I didn't see them there at the time.. There goes my six degrees of separation!
Travel Videographer Talk Time!
Here is my chat with Tim the Travel Videographer! Enjoy! [youtube]http://www.youtube.com/watch?v=k9rgER0xP8E[/youtube] There you go! Hopefully that inspires you to become a Travel Videographer yourself! You might see some of Tim's work when he tries to make me look good in front of the camera as part of a promotion for South African Tourism. You just never know where you are going to end up!