Many of you would know about movie and theater legend, Paul Sorvino as he has starred as Paulie Cicero in the mob movie, Goodfellas, and as Henry Kissinger in Nixon.
He's been in loads of other movies and TV shows as well and is a well respected actor.  You can view his Filmography at the Internet Movie Database.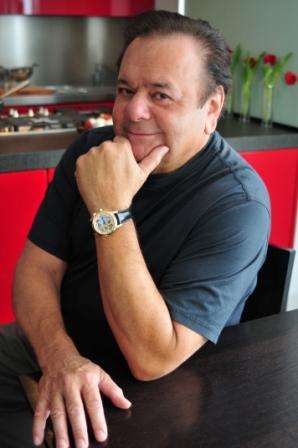 Anyway, Paul has been lucky enough to have travelled around the Amalfi Coast region in Italy. I was given a great opportunity to catch up with him and pick his brains on this famous region, amongst other things!
The Paul Sorvino Interview
The Travel Tart: Buongiorno Paul, and thanks so much for the chance to interview you. If you had to describe yourself in a paragraph, what would you write about yourself?
Paul Sorvino: Buongiorno Anthony! Tutto bene?
Well, I'd like to consider myself outgoing, compassionate and always wanting to help others.  I love creating things and making people's lives happier as well as myself.  I really enjoy being creative.
The Travel Tart: Like yourself, I have an Italian background – both sets of my grandparents emigrated to Australia from Italy in the 1950s. I think it's a big deal to up and leave your country of origin to travel half way around the world to a totally different environment, where you don't speak a word of the language! This is something Australia has in common with the United States, where there is a large community of people who have an Italian origin. I went to Italy a few years ago to discover my roots (my dad's family came from a small village near Venice, my mother's from Sicily), and met my 'extended' family – and I loved it, even though I was stuffed silly full of food and wine every day. Anyway, where are your Italian origins, and have you visited that region?
Paul Sorvino: My father was born in Naples, Italy (Campania Region). My family actually comes from a long line of nobility in Italy, dating back 1,000 years.
My mother's family is from the Abruzzo region. Abruzzo is interesting because it's where northern Italy meets southern Italy.  On one side you have mountains and on the other side towards the east is the Adriatic Sea. There are so many little towns and villages, all unspoiled.
As a matter of fact, I recently launched a new line of pasta sauces that are from my family's recipes. All my ingredients come from Italy.  So my family roots and Italy are very special to me.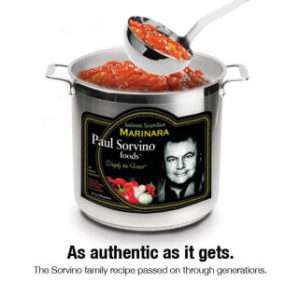 The Travel Tart: I can relate to that too well!  I have relatives in Switzerland who moved there from Italy, and when I visited them, I helped make a truckload of tomato sauce from about 150 kilograms worth of tomatoes! (Check out Making Tomato Pasta Sauce, Swiss Style). What was your favourite part of your Amalfi Coast Trip?
Paul Sorvino: To me it was the people!  People who you don't know just invite you to dinner and are very welcoming.  And of course the spectacular sea views from the drifting cliffs are breathtaking.
The Travel Tart: What are your best tips for visiting the Amalfi Coast region?
Paul Sorvino: I really like touring around the city of Naples. I suggest going to the churches and looking at the artwork. Truly amazing art. Try to also designate some days for visiting the islands off of the Amalfi Coast such as Capri and Ischia and just relax in the sun, drink, eat and be merry.
The Travel Tart:  I really enjoyed the 'organised chaos' of Italy when I went there. Funnily enough, Italy made my list of 'Worst Driver's In The World'.  Have you driven in Italy, and if so, had any close shaves with the local drivers?
Paul: No and nor do I ever want to!
The Travel Tart:  Ha ha, I totally see where you are coming from!  I also hear that you delve into opera singing (for example, check out Repo! The Genetic Opera). How did you stumble into doing opera?
Paul Sorvino: I actually didn't stumble into it.  I developed a voice at 8 years old and have done so over the years intermittently. I was really fortunate to be born with this "voce".
Check out this behind the scenes clip about Repo! The Genetic Opera.
The Travel Tart: At my website, The Travel Tart – Offbeat Tales From A Travel Addict, I write about the 'funny, offbeat, and downright strange' aspects of travel. Can you tell me a couple of quick tales – the funniest, the most offbeat, and the strangest experiences you've had when travelling?
Paul: Speaking of "worst drivers". The very first time I saw an argument between two Italian cab drivers is a memory I won't forget. One of them happened to be my driver. I saw a lot of hollering back and forth, nodding heads, plenty of gestures and hand movements.  I thought for sure this was going to turn into bloodshed.  As you would see in the movies in America.  But in the end, my cab driver just got back in the car and acted like nothing happened. I asked him "That was it?" He said, "Si, certo, that's how we do it here, we just like to argue"
The Travel Tart:  Thanks for your time Paul! I'll leave you with this joke that I think you will appreciate! And it doesn't contain any Italian Swear Words!
Question: What does an Italian have when he has one arm shorter than the other?  Answer: A speech impediment!
Happy travels! And if you have any future trips to Italy, please take me with you!
Paul Sorvino: Ok. I have a joke for you.  What do you have when you have two gizzards?
Answer: Ghi se deech?  (Dialect for "che se dice" in Italian)
(if you're struggling with the punchline,  the punchline is in the pronunciation of "Ghi se deech".  The Italian version "Che se dice", which means "What do you/they say" means nothing, but the dialect sounds like "gizzard each" when you say it out loud! i.e., two gizzards as in the question).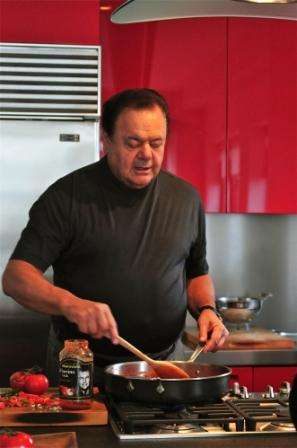 If you love your tomato sauce like I do, check out Paul Sorvino Foods at www.paulsorvinofoods.com. You can also follow Paul Sorvino Foods on Twitter.
Hope you enjoyed this interview with Paul Sorvino!
There goes my 15 minutes of fame!