Today, I've got some Red Light District Tips about Paris from Claire, who runs Traveltio!
Her bio says – 'I'm a self-confessed travel nut. I've been travelling around the world since my mum farewelled me in a teary goodbye and I haven't looked back since. You can read all about my adventures through 48 cities in 26 countries on 4 continents on my blog Traveltio.com'
Anyway, here it is!
How to get in (and out) of a Parisian Brothel in the Red Light District
When you go out with the guys, it's always an adventure.
When you go out with the guys in Paris, it's an adventure and you're asking for it.
Which is why I was only half surprised when my friends Derrick and Josh and I landed smack dab in the middle of an honest Parisian brothel (and not the charming kind either).
The night started out like any other. We made a couple of cocktails at our Airbnb flat somewhere within eyesight of the Eiffel Tower, and sat on the rooftop terrace drinking enough to get the happy buzz before heading out for a night at the Moulin Rouge for our last night in the City of Lights. After watching the sun go down, we took to the streets, and that was definitely our first mistake (we should have taken a taxi).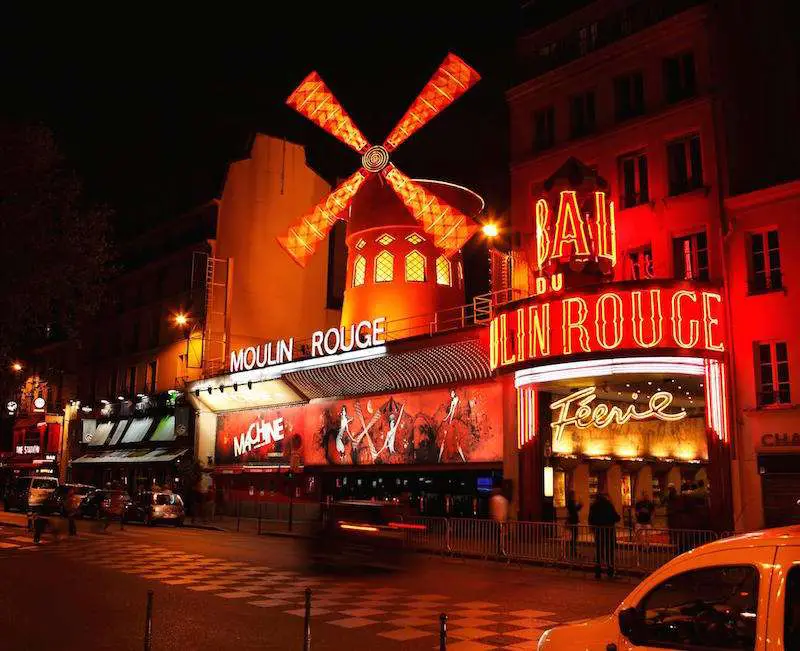 We made a left down at the end of our street, and this was our second mistake (we should have taken a right). Two blocks in, everyone started to get the jitters that we had made a wrong turn somewhere. No longer was the tell-tale windmill of Moulin Rouge somewhere in the distance, just buildings and building of darkness. And we were getting nowhere fast. 
Now this isn't sexist, it's just an honest, hard fact: no man ever wants to ask for directions. If you ever find one who's open to the idea of consulting a stranger, tell him to shut his mouth because he's about to get himself and everyone else in trouble.
Josh, inebriated to the point that the voices inside his head no longer said "hey dude, wait a minute" and just said "go go go GO!," shook his head once, twice, and then turned to Derrick and I with one of those looks.
"Guys. GUYS. Let's just ask for directions."
Before either of us had the chance to oppose the idea, Josh was running down the street, shouting about getting to the Moulin Rouge. One guy who seemingly popped out of nowhere came forward, arms open, with answers.
"Moulin Rouge?," he said in a thick accent. "Yes, yes, come with me."
Josh went after him immediately and Derrick and I reluctantly followed afterward, not sure how to get out of the situation without raising any flags and getting us murdered. Hey—we'd heard stories, ok? We just wanted this to end peaceably. And preferably with all of our body parts intact.
Dark passages and crooked streets one after the other got us deeper and deeper into Nowheresville until we came up into one door, illuminated with soft light, into a cozy looking bar.
"Come. Have some drinks."
Looking around, it was obvious this wasn't the famed nightclub. I stayed quiet, but poked Derrick, hoping he'd had the good sense to stop Josh from downing the Havana and Coke that was just put into his outstretched hand.
"Hey, man, we were just looking for the Moulin Rouge. If you could help us out and tell us where…"
"Yes, yes just have one drink. One drink, yes?" All of a sudden there seemed to be hands everywhere, slapping backs and pushing alcohol into our empty hands. I pretended to drink—a girl knows better than that—but all of a sudden I realized Josh was no where to be found.
Sidling up to Derrick, the drinks kept coming but Josh stayed gone. What gave?
Each uncomfortable moment that passed by, the more obvious it became that we weren't getting to the Moulin Rouge tonight. I excused myself to go to the bathroom and noticed a ruckus down the hall; was that Josh?
"Hey man, this is nice but we've really got to get to the…."
"No, no, no stay. Stay and pick one, any girl, just for you."
"It's nice, really, they're very nice but…."
"Very cheap. Just for you. Pick one. Or you want two?"
I walked by the cracked door to see Josh in a room surrounded by women of every kind in another bar-like set-up. Cushions upon cushions of girls. The lightbulb clicked, and to be honest, it was just a little impressive. In the most feminist way I can possibly say this, there were girls of every fetish lined up like ice cream flavors in a shop window. They were well-dressed, well made-up and certainly used to the kind of situation Josh had just found himself in.  
In a rash move I'm thinking might could have gotten me killed, I started waving at the crack in the door—pointing, motioning, doing a little dance, whatever I thought would get Josh's attention.  And then I texted him.
MEET ME IN THE BATHROOM. NOW.
There's a moment when you think you'll never be at the point where you have to scramble out of a 2' by 3' hole in the wall. Now, I laugh at that moment because my butt has been through a window that wasn't really made for escaping and escape is just what I did, with Josh on my heels.
Derrick made it out by throwing a couple hundred euros on the table and claiming he needed to go out for smokes—which seemed like the more dignified exit to be sure, if a more expensive one—and we found ourselves alone, sprinting zig-zag down the street, and coming upon a really, really well-placed taxi a few streets over.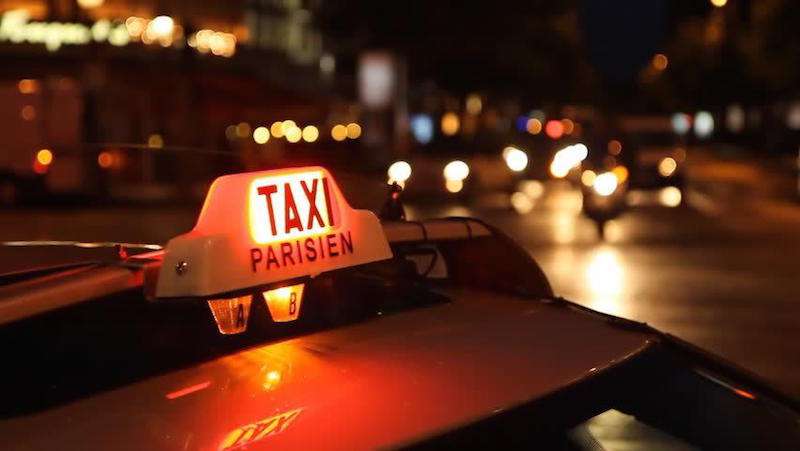 We didn't end up going to Moulin Rouge later that night. We went back to the terrace and finished off a couple bottles of Jack, rehashing what had just gone down and the next morning we slept late, packed up our bags, and made our way to the next stop on our list: London.
But the more we drank that night the bigger the fish tale got and the more we realized we most likely wandered here, which seems like it couldn't really be all that much of an accident. But props to Josh because no matter how drunk we got him, and not matter how many times we asked, he never fessed up to leading us there, though I suspect when he tells the story on his own he starts with: "This one time in Paris I showed my friends a really, really good time."
Want some real tips on handling the red light district in Paris? Check these out. Don't thank me later.
Take cash

. That "free" drink is going to cost you so unless you plan using your "I have to go to the ATM" as your getaway card, don't even think about bringing it. In fact, be wary of anything that is for free. It's just good advice.

Never ask the taxi drivers where to go

. That's rule #2. They know you're a tourist and all of their buddies have their fingers in this pie and you're going to get scammed. It's just the truth.

If you're walking around, expect to be propositioned in the street. Drugs, girls, whatever—expect people to approach you. It's not that red lights aren't safe, but they do carry the same problems as any major city street, like pickpockets. Just be on your toes and don't try to be the big guy. That scrawny guy who just bumped your shoulder is probably a pimp and very likely has a deadly weapon.
Make sure your phone works.

It's not rocket science, you need to be able to access technology, just in case,

you know

. The first thing I do in any town for my own sanity (and not because I'm out in the red light district frequently) is get a local SIM card. It's as easy as picking up one from the airport or a local corner store and

unlocking your phone

. It will make getting a getaway taxi so much easier.  

Keep your camera in your pocket.

Everyone wants a souvenir, I understand. But taking a picture of the working girls can get you in major hot water fast, and not the good kind. Store the lens and opt for taking home a story instead.
Red light districts give some of the best stories around, so if you've got one, share it in the comments below!
You probably wouldn't want to use any of my silly list of French Swear Words here! You might end up in Pere Lachaise Cemetery!
Otherwise, drive around the crazy Arc De Triomphe , seek out some Tour De France funny moments and drink Pschitt Lemonade!
Going to France soon? Then check out some Backpackers Travel Insurance from World Nomads!