Ok, here is one for you language aficionados out there – it's about some Tongue Twisters from South Africa. If you can manage to do these as well as the guy in this video, then hats off to you! This is probably one of the hardest languages in the world to master!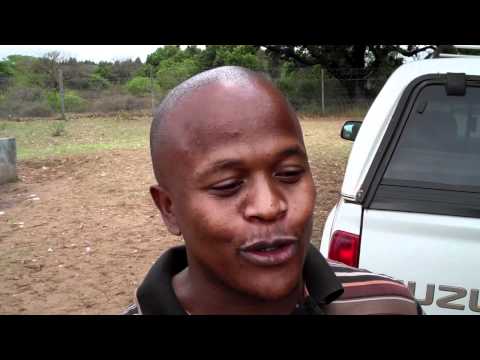 Basically, this video demonstrates how that cool 'clicking noise' is made by some African Languages by pressing your tongue against the roof of your mouth. It's a bit reminiscent of 'The Gods Must Be Crazy", that classic but daggy movie that actually made a list of my funny travel movies.
Apparently, the timing and the loudness of the clicking noise can mean totally different things. That's why I'm not game enough to learn how to do it because I'll probably say something extremely offensive! I found it hard enough to do the Tongue Twisters that were given to us as a challenge as kids in the classroom!
Just to give you some background, I recorded this video off the cuff when I was on a press trip to South Africa in 2010. Because of my tardiness, I can't remember the name of this guy, but he was associated with the Phinda Private Game Reserve and was a lot of fun.
Anyway, he was showing us some of the community development projects the game reserve contributes to when he decided to show me some of his superb language skills.
He jokingly said that this was used as a test to see if you were from South Africa.
If this was a test you needed to get into South Africa, then we would all fail!
Cool Xhosa Tongue Twisters Video!
Here it is! You should try this in front of the mirror at home..
This sounds fantastic! I don't have the coordination skills to even try and remotely do this, so I won't bother!
He makes the phrase 'She sells seashells by the seashore, the shells she sells are surely seashells, so if she sells shells on the seashore, I'm sure she sells seashore shells' sound easy!
For more language stuff check out: