Many people stop through Changi Airport in Singapore on their way to somewhere else in the world, but as I've mentioned in my article about 10 weird things to do in Singpore, this south east Asian financial powerhouse often known as the 'Switzerland of Asia' (I think this is an economic reference, not anything to do with cow bells!) can be a surprise package if you dig a little deeper and see what it has to offer.
Thanks to MeGuideU and their partnership with Far East Hospitality, I was able check out a few places to stay in Singapore if you decide to stopover for a couple of days, so here is a small guide to these properties that I experienced myself. Overall, all of these Far East Hotels provide accommodation that is modern, neat and comfortable and reasonable good value for money when compared to the high cost of living in Singapore. Way better than the bus station floors I've slept on during the past! Check out their website for more information.
Anyway, here is a list of Singapore Hotels for your consideration if you're stopping over for a bit on your way to somewhere else.
Singapore Hotels and Accommodation Options – a Travel Tart Guide
I've also listed a few of the things to do nearby, however, because Singapore is a small island nation that has a good public transport system, you can access any of these attractions from any of these properties easily.
Village Hotel Katong
The Village Hotel Katong is located about ten minutes drive away from Changi Airport in eastern Singapore and is a good base for business travellers, and offers a free shuttle bus to and from the airport.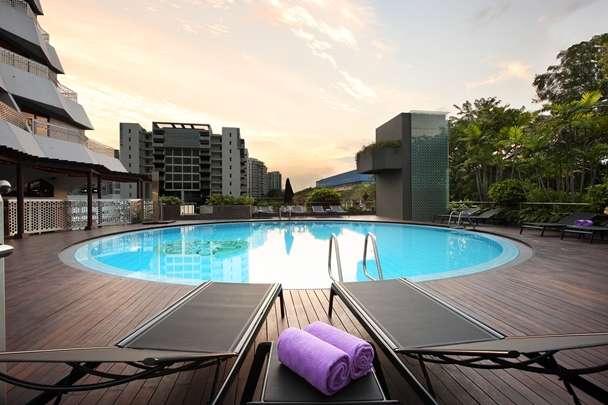 What I liked about this place was its location – it's in a less touristy area so it's a good base for exploring what local Singaporeans do nearby, such as pig out at local Hawker food markets and other great food options like trying the weird creatures from the depths at Seafood International.
The rooms are big and comfortable so you can sleep off a massive feast!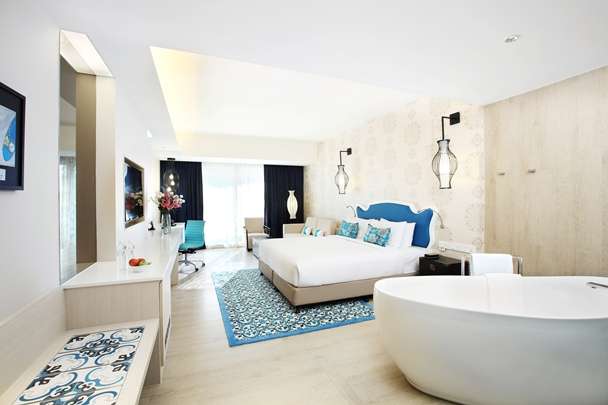 Other things to do nearby the Village Hotel Katong: Prawn Fishing and Bedok Hawker Market!
Quincy Hotel
The Quincy Hotel is more along the lines of a boutique hotel and I really liked this one, especially swimming to the edge of the suspended pool whilst looking over the Singapore skyline! You can literally swim out to the edge of the pool and see nothing but a large drop all the way down to the street.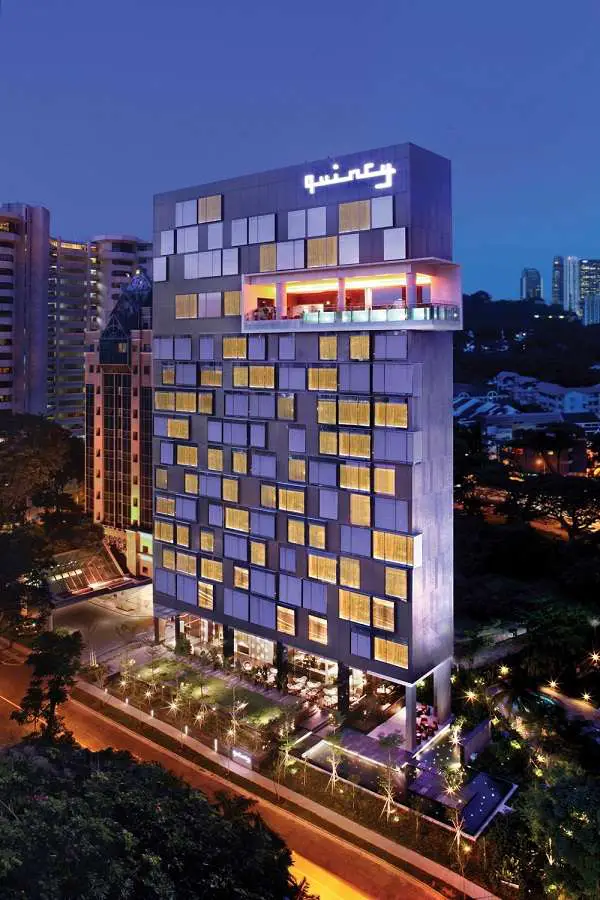 Other things I like about the Quincy include the all-day light refreshments where guests can have access to the dining spread from early morning to about 8.30 pm daily from both hot and cold menus. Something a bit different from other hotels!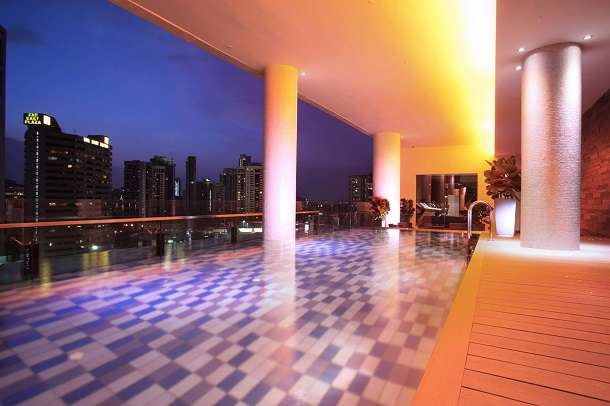 It's also a nice walk down to the Orchard Road shopping areas if you feel like blowing all of your cash. The Quincy is near the the Paragon shopping mall and the Orchard Road MRT Station is just 5 minutes away by foot so you can get there via the subway system from the airport easily. This place has also won a Trip Advisor Award for service at Singapore hotels. And I'd have to agree with all of the punters out there who voted, it's a great place to stay.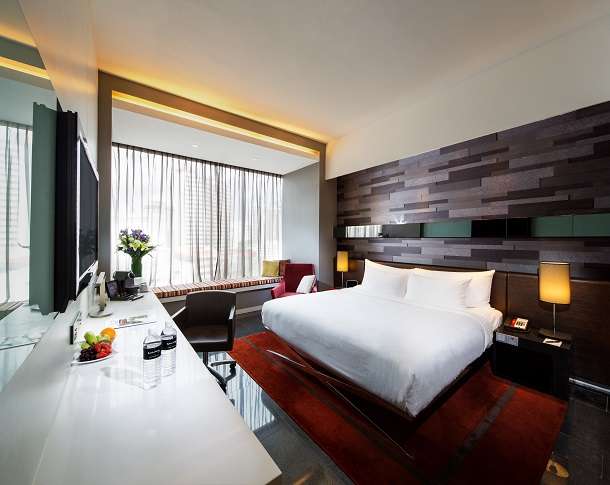 Other Things to Do nearby – visit Little India including gorging yourself on a delicious curry and watching the high speed flower arranging.
Amoy
I didn't stay here, but wish I had! I had a sneek peek inside the Amoy after a trip to China town. The Amoy is an old colonial building that's been converted into a boutique hotel, so it's an old meets new kind of concept. It's location in Far East Square where the buildings are close to 200 years old adds to the character.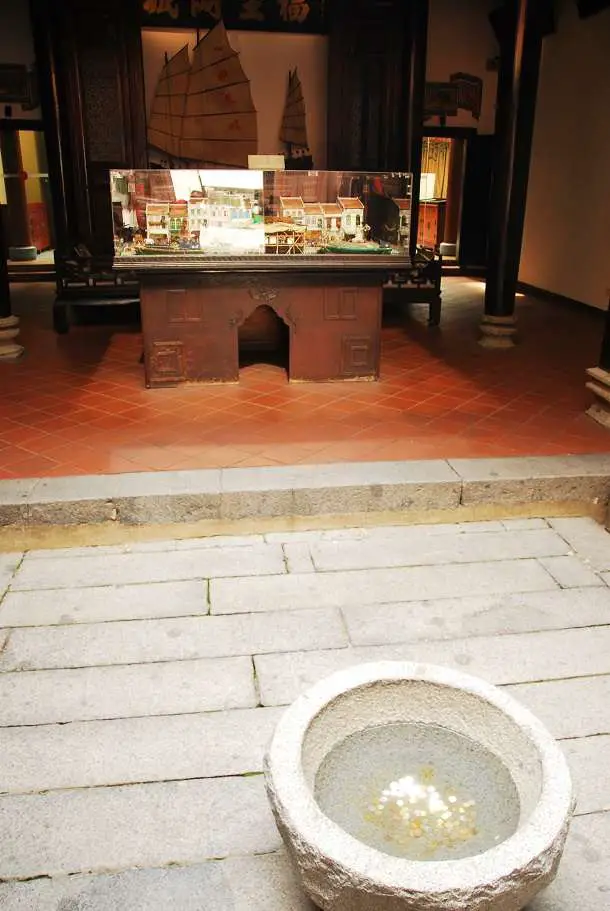 In the old days, the area was the main area where Chinese immigrants arrived to find a better life. There is a display at the front of the Amoy showing what life was like in times that seemed to be much less luxurious than now!
I'd think all of those old immigrants they'd all turn in their grave if they saw how the area has been converted into a cool place to rest your head after a day of exploring the humid Singapore environs, but in a good way!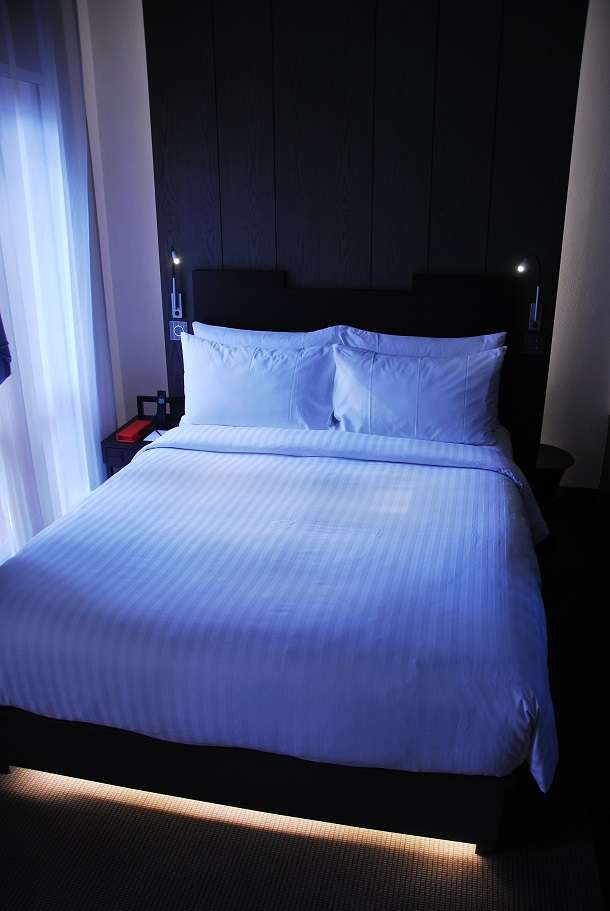 Things to do nearby – check out the weird stuff in Chinatown like burning paper images for your relatives in the next life
Rendezvous Hotel Singapore
Like the Quincy, the Rendezvous Hotel Singapore is located within the vicinity of Singapore's famous Orchard Road shopping belt and other attractions like Chinatown, Little India, Suntec City, Esplanade, and Fort Canning and is plonked on Bra Basah Road.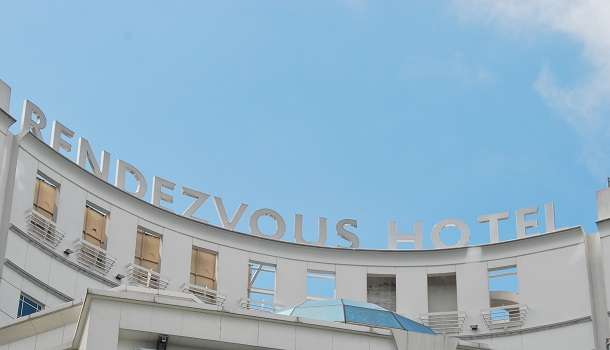 It also has an arty feel where a rotating display of sculptures, paintings and high tech interactive multimedia art forms are.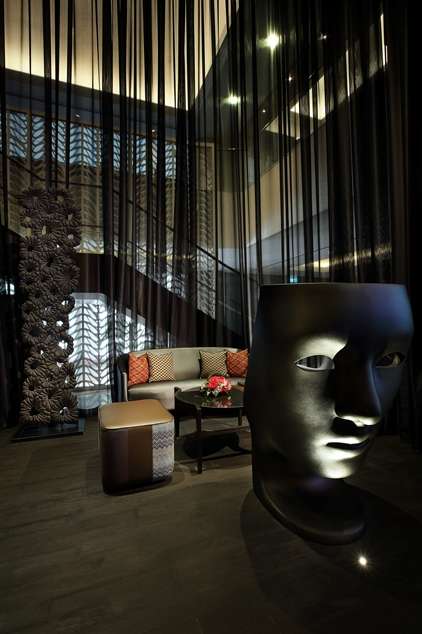 The reception lobby is a bit out there as well. This is another centrally located place to stay if you're looking for quick access to nearby nightlife and shopping.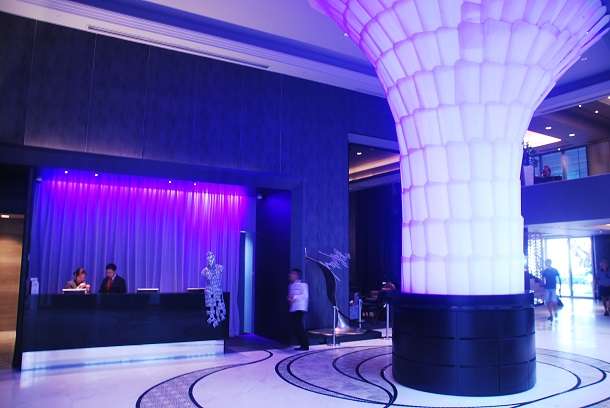 Once again, another option to crash after a busy day cruising around.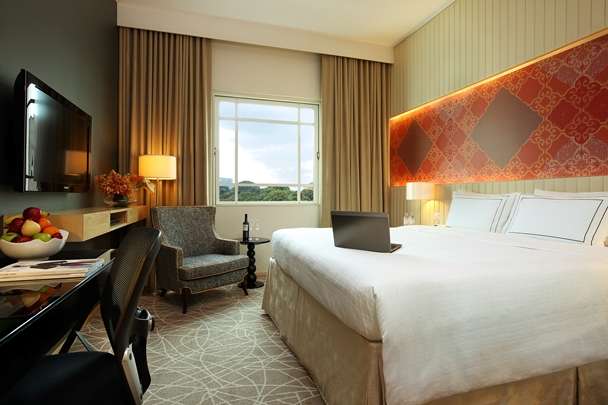 Other things to do nearby: Tiong Bahru, Gmax Extreme Swing, and Bitters and Love cocktail bar.
Anyway, who are Far East Hospitality?
Far East Hospitality is a hospitality assets owner and operator that has a combined portfolio of more than 13,000 rooms across more than 80 hotels and serviced residences in eight countries – Australia, China, Denmark, Germany, Hungary, Malaysia, New Zealand and Singapore. Check them out as an option next time you're travelling, especially when they have their deals going.
Disclaimer: Yes, I was provided this accommodation, but all opinions are my own.