That title in big words (i.e Travel Blogger for Hire!) is for Google so that someone might employ me on future Travel Blogging Trips/Junkets/Other Content Opportunities when they do a keyword search! And maybe the Best Fashion Blogger In The World!
Anyway, check out the following pages for more information:

Travel Blogger For Hire.. Sort of
Think of it this way – if you've Googled me, I'd be able to attract others to your destination or brand!
No seriously – I learnt a lot about Travel Writing/Blogging From the Road on my recent month long trip to Indonesia which was one of my first press trips.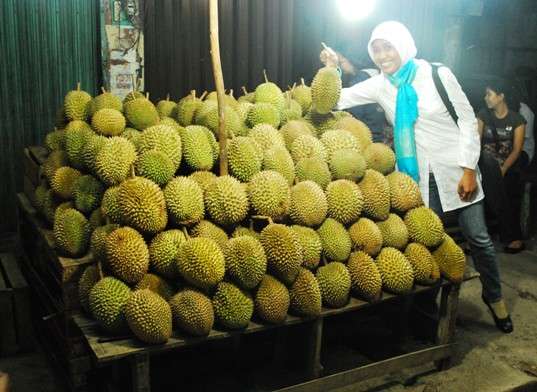 I loved every single second of this trip.  However, I learnt so much about the practicalities of Travel Writing in a challenging environment that I wanted to pass on some tips to others who are lucky enough to experience the same thing!
As with all trips I undertake, I decided to be ruthless with my backpack weight and not take a laptop (that was the Tight Arse Personality Type coming out), and either a) create all my posts from Internet cafe's or 2) use the local bloggers computer. Most of the time, I was using the Internet Cafe.  And in Indonesia, that was certainly an experience. There are pros and cons of taking/not taking computers with you on a Travel Writing/Blogging trip.  For me, the con of extra weight was enough for me to place faith in the Internet Cafe system of a third world country. I'm pretty anal when I come to backpack weight, and I try to keep this down to about 12-13 kilograms, or about 20 pounds.  I hate looking and feeling like an overweight tortoise whilst locals are trying to convince me to board their barely roadworthy form of transport! Anyway, here are some valuable lessons that I will use in the future, and that I'd like to pass on to others.
Travel Blogger Tips!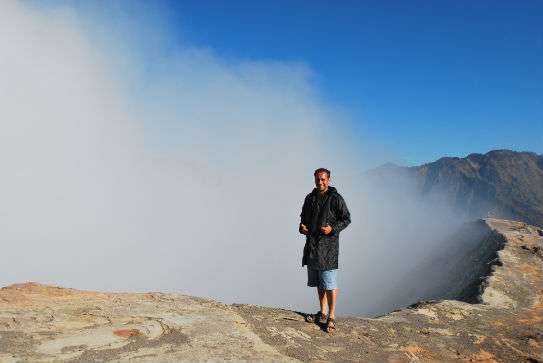 Lesson 1. Without The Internet Working, You're Totally Crippled
Sounds obvious, but when you're travelling in third world countries, expect the Internet to cut out for any unknown reason.  There were numerous times where I was uploading photos, or about to push 'Publish' where all of a sudden, my entire post crashed, almost forcing me to scream with frustration. Couple that with the odd power outage, and you'll be pressing the 'Save Draft' button every 5 seconds, just like I was.
Lesson 2. Even With The Internet Working, It's Still Challenging To Write!
Internet speeds can vary dramatically.  It might take you anywhere from 10 seconds to 5 minutes to upload a photograph. But try doing this activity for a few hours, sitting next to 11 year old boys smoking away (no joke) on their high tar cigarettes, whilst your eyes are stinging from the combusted tobacco wafting into your face. I think I also have industrial deafness now – most of these 11 year olds were playing computer games that involved blasting the crap out of their friends sitting next to them – which included exuberant celebrations when someone was killed off. The term 'Fire In The Hole' is now embedded forever in my grey matter. And because of the smoking, you smell like a well cured salami when you walk out of the Internet Cafe. Ironic, because I have Italian heritage as well. Another Internet Cafe hazard, especially in Indonesia, is that there is a chance that an earthquake will hit when you are writing something critical.  I was in Banda Aceh when the tragic Padang earthquake hit Sumatra, and the whole room shook, including my chair, for about half a minute. Banda Aceh was 400 km away, and I must admit, the Tsunami word did enter my head.  However, none of the smoking 11 year olds were too concerned and carried on playing their computer games as if earthquakes happen every day.
Lesson 3. It's really hard to fix annoying Word Press Bugs
When you are a techo gumby like me, the simplest Word Press bugs (for those who aren't familiar, this is the software that powers the website) become almost insurmountable when you are challenged by internet speeds. I had a problem with my visual editor which did not let me schedule posts when I wanted to.  So I had to go to an Internet Cafe and physically push the 'Publish' button when I needed to. Not ideal, but I got away with it.  I only found out how to fix this bug when I got home.  It would have taken me hours to fix it in Indonesia because of the Internet speeds.
Lesson 4. It Really Sucks When Your Hosting Provider Stops Hosting Your Site – In The Middle Of The Trip
You should try harrassing your Internet Host when you are out of one of their base countries. Of course, I had to go to the Intenet Cafe and send a barrage of emails to try and get my site back online considering that a lot of the travel world was watching.  I even had to organise people in Australia to do this for me! I also used Twitter to draw attention to the problem! In the end, the site was down for a day, and everything has been fine since.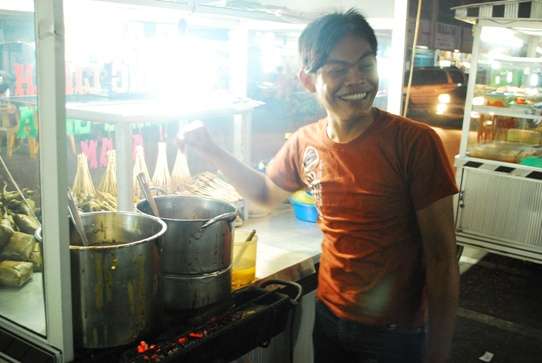 Lesson 5. Extremely Hospitable People = Less Time To Write!
The reason I love going to Indonesia is because of their people.  I've always had a great time there because they are so willing to show me their world. The flip side to this is that it's hard to drag yourself away from all of the great cultural experiences you are having with them so you can write! But it's a great problem to have, and I'm not complaining!  I gained so much material to write that this may keep The Travel Tart going for a bit longer before I have to travel again! So there you go, there are some of the Pitfalls of being a Travel Blogger for Hire and Travel Writing From The Road. These are some of the issues that can happen when you travel without your own laptop! I think I need a copy of Blogging For Dummies!
Just think of this post next time you want to be a Travel Blogger For Hire! It's not all easy!
And please contact me if you're after an Australian Travel Blogger to go on a trip for/with you! 🙂
More Travel Blogging Stuff