Sport in Australia – The Mainstream, Weird, and Wacky!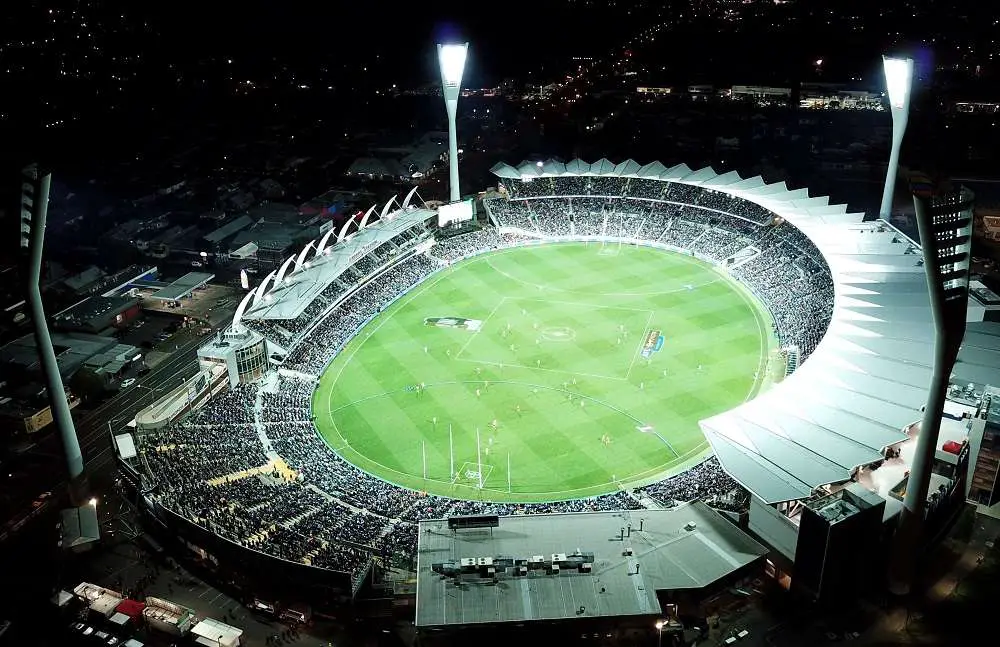 Whenever you visit Australia, the one thing you'll notice when you check out the place is how sports mad the entire country is – whatever the season! There's always some form of sport in Australia going on – both professional and amateur – that's happening at a ground somewhere near you. In fact, sport is so popular here, that the top five rating television events every year are all sporting events!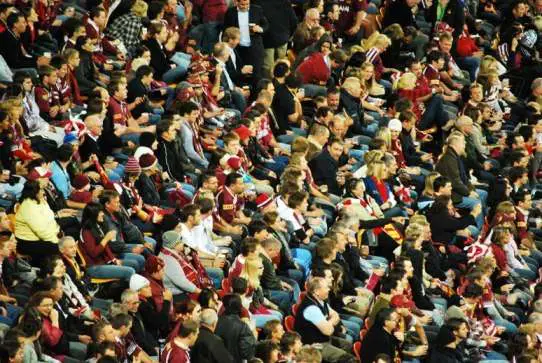 You'll notice the numerous sporting fields which are part of Australian culture. So let's explain the sports you'll probably see when visiting. I've split these up between summer sports, winter sports, and year-round sports, as the weather significantly influences what games are played when. Regardless, sport is popular to participate in and watch and is usually a thin disguise for a booze-up!
Many of the sports played in Australia have been inherited by the English, of which there are many that Australia does way better than them! Let's have a look at the sporting culture!
Summer Sports in Australia
Cricket
Cricket might seem a bit 'slow' when compared to other bat and ball sports like baseball (comedian Robin Williams famously said that 'cricket is like baseball on valium'), but it might just grow on you. I mean, just having India being obsessive about cricket means that the world's entire internet system slows down when the national team are playing against rivals like Pakistan and Australia. Often, over four hundred million people watch the cricket, which is almost half of the one billion population!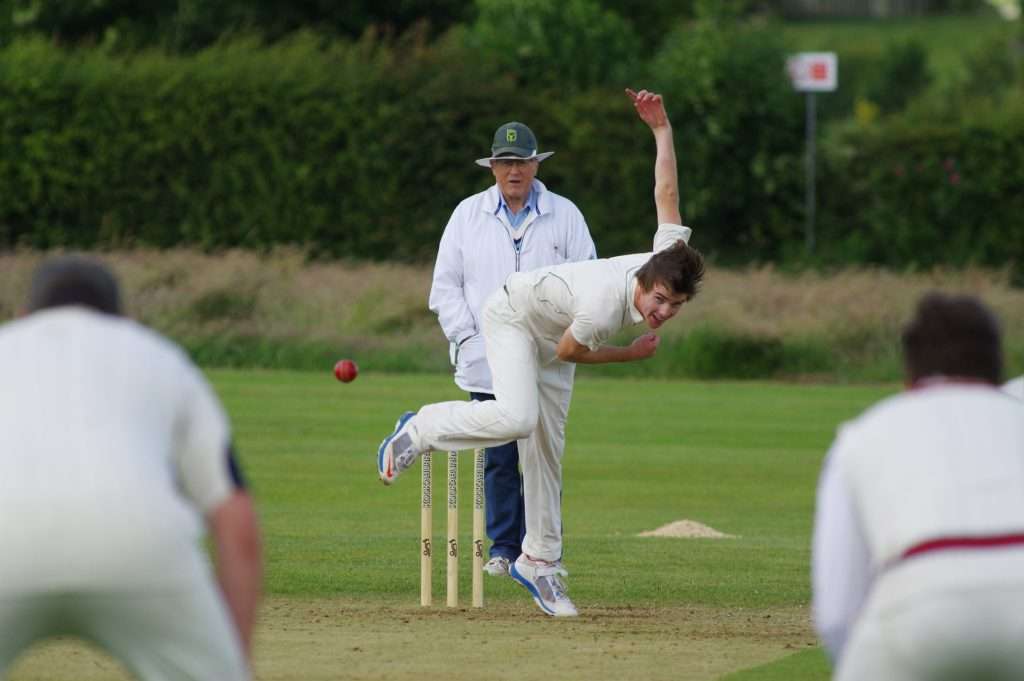 Anyway, just to make the game more confusing, there are three different game formats – test matches which can last up to five days (yes, that's right, it involves a lot of stamina for the players and your liver), one-day limited overs cricket which is 50 overs a side, and Twenty20 cricket which is an even shorter 20 overs a side – Twenty20 has become popular has the game only lasts around three hours. The reality is that watching cricket is a good excuse to catch up with a few friends and relax in the warmer months. Plus, for some inexplicable reason, going to the cricket is a good excuse to dress up silly!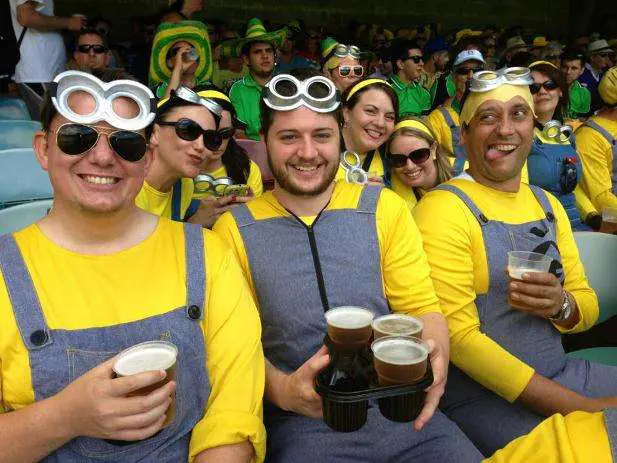 The highlight of the Australian cricket season is the annual Boxing Day Test Match (December 26) at the Melbourne Cricket Ground (MCG). Otherwise, the Twenty20 Big Bash League tournament is popular too throughout summer as many people have time off work and just want to chill out. If you happen to have great timing, try and catch a game between Australia and England (otherwise called 'The Ashes'), or Australia and India for the best rivalries. Just be warned, a day at the cricket drinking beer can lead to a world of pain for you the next day!
For more cricket stuff, check out my page on funny cricket moments.
Surfing
Waxheads (Australian slang for a surfer), love catching waves all around the country, especially if they can avoid the Great White Sharks.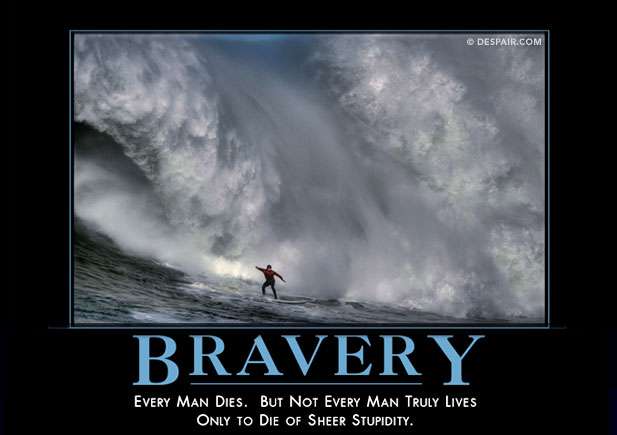 It's only natural that surfing is popular since Australia is blessed with a gazillion beaches, there's always going to be a load of people wanting to surf at every single one of them. Hey, even I received a surfing lesson from the former surfing world champion, Mark Occhilupo.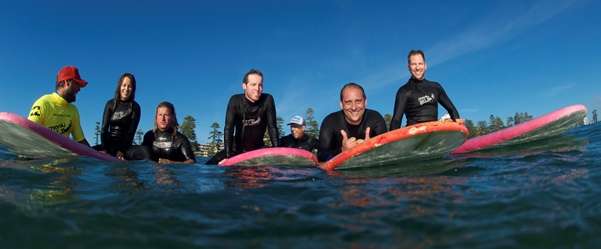 It was like trying to teach a sack of potatoes how to surf, I was that bad. However, there are a load of professional surfing events to watch around Australia during summer. These include the famous Bell's Beach Classic near Melbourne and the Quicksilver Pro at Snapper Rocks on the Gold Coast. Or like me, you can try taking up surfing for yourself and see why so many surfers find it so addictive.
Soccer (English Football)
Since the rugby codes (Rugby League and Rugby Union) and Australian Rules are all referred to as 'footy', Australians often call English Football 'Soccer', like North Americans because having three sports called 'footy' is just silly. The national competition is known as the A-League, which also features a team from New Zealand. Often called 'wogball', as a somewhat derogatory name because immigrants from Europe mainly played the game, soccer is the most popular sporting code played at the grassroots level, i.e., junior clubs.
It's becoming more popular, and local derbies between the two Melbourne teams and two Sydney teams are always popular. World Cup qualification matches that feature the national teams – the Socceroos (men's) and Matildas (women's) also draw big crowds. Australia is hosting the 2023 Women's World Cup, so watch the popularity go through the roof here!
Tennis
Back in the day, Australians used to dominate world tennis. Players like Rod Laver, Roy Emerson, and Margaret Court won multiple tournaments, so while we're not so successful these days, tennis is a popular summer sport. It's played by plenty of people from kids to adults with all sorts of abilities. By far, the pinnacle of the tennis calendar is the Australian Open which is held at Rod Laver Arena in Melbourne every January.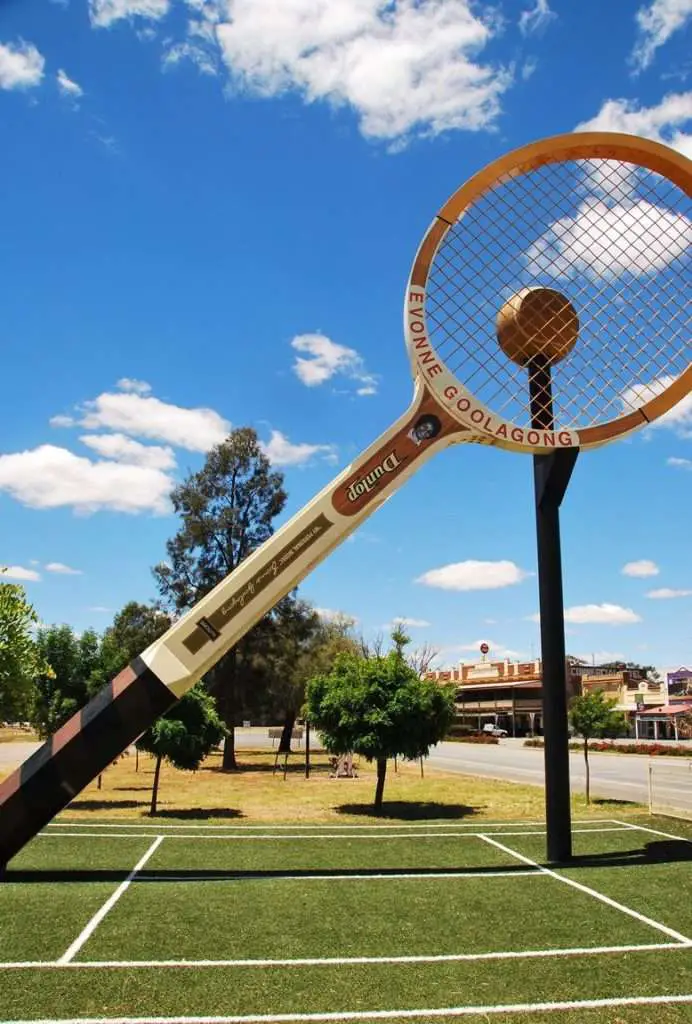 It's a good way to kick of the tennis year, as it's one of the tennis world's four grand slams which include Wimbledon, the French Open, and the U.S. Open). Because of the crappy time difference, tennis fans around the world stay up until the early hours of the morning to see who will win the championship in the men's and women's singles, doubles, and mixed doubles.
Basketball
Basketball is one of the American sports that actually has a reasonable following in Australia. Often touted as the best league outside of the United States, the National Basketball League (NBL) is made of up teams from all around the country with Australian-sounding team names like the Taipans and Jackjumpers to avoid potential NBA copyright infringements.
It's a fertile ground for future NBA stars, and famous players like Matthew Dellavedova, Patty Mills, and Luc Longley (who played with Michael Jordan in the Chicago Bulls in the 1990s) all made their start here. See our professional basketballers (and talented imports!) catch some hoops at the various venues from as far north as Cairns, down to Melbourne, and west to Perth.
Golf
If cricket is like baseball on valium, then surely golf is an overdose. Even if you get paid millions hitting a little white ball on a green. Golf is popular in summer, with premier events like the Australian PGA (which I've attended as a guest) and Australian Open happening. Otherwise, if you want to hit the little white ball (and probably lose a heap of them yourself), you can learn golf or just play to your passion at the many driving ranges and golf courses located around the country. There's even one in the middle of nowhere at the Nullarbor Plain (if you feel like playing in the sand without even landing in the bunker) if you're that desperate for a hit!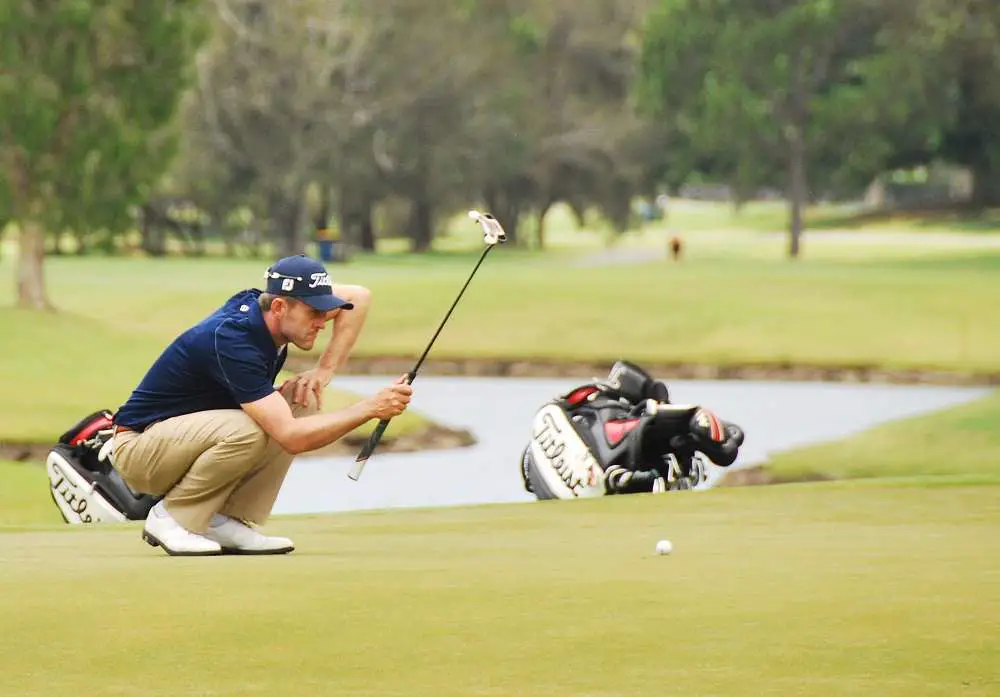 Winter Sports In Australia
National Rugby League (NRL)
Otherwise known as 'cross country wrestling' by AFL fans, rugby league is mainly played in the states of Queensland and New South Wales (okay, and the Australian Capital Territory), with the national competition called the National Rugby League (NRL). The long season over 25 rounds starts in March and finishes in early October.
NRL is a tribal game and supporters are passionate about their team. Popular matches include the Sydney derby of the Sydney Roosters versus the South Sydney Rabbitohs, and the Queensland derby of the Brisbane Broncos (or the Donkeys when they're not going so well), versus the North Queensland Cowboys.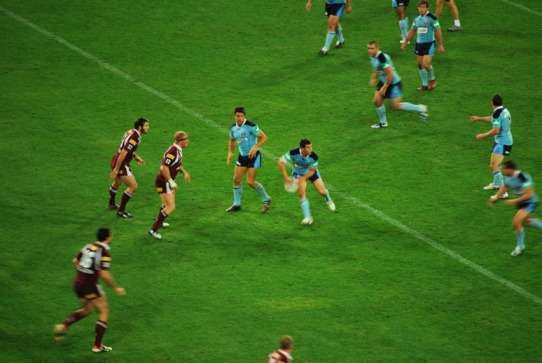 By far, the pinnacle is the annual State of Origin series between Queensland (Cane Toads) and New South Wales (Cockroaches) which consists of three games every year. The battles are usually so engrossing, a large part of the country watches even if they're not emotionally involved! Actually, remember when I said that the top five rating television shows are sporting events? Well, State of Origin takes up three of those spots, with the top spot being one of those three games. It's best watched live at Suncorp Stadium in Brisbane. I know Americans who have attended and they've never witnessed a one-sided crowd so much in their life!
Australian Rules Football (AFL)
Otherwise known as 'aerial ping pong' by NRL fans, AFL is actually a truly national competition, but it's most popular in Victoria, Tasmania, South Australia, and Western Australia. Australia Rules Football (or 'Aussie Rules') was originally invented as a sport for men to play on cricket grounds in winter to keep them fit. These days, the Australian Football League (AFL) has very popular men's and women's competitions that draw in massive crowds, especially in Melbourne.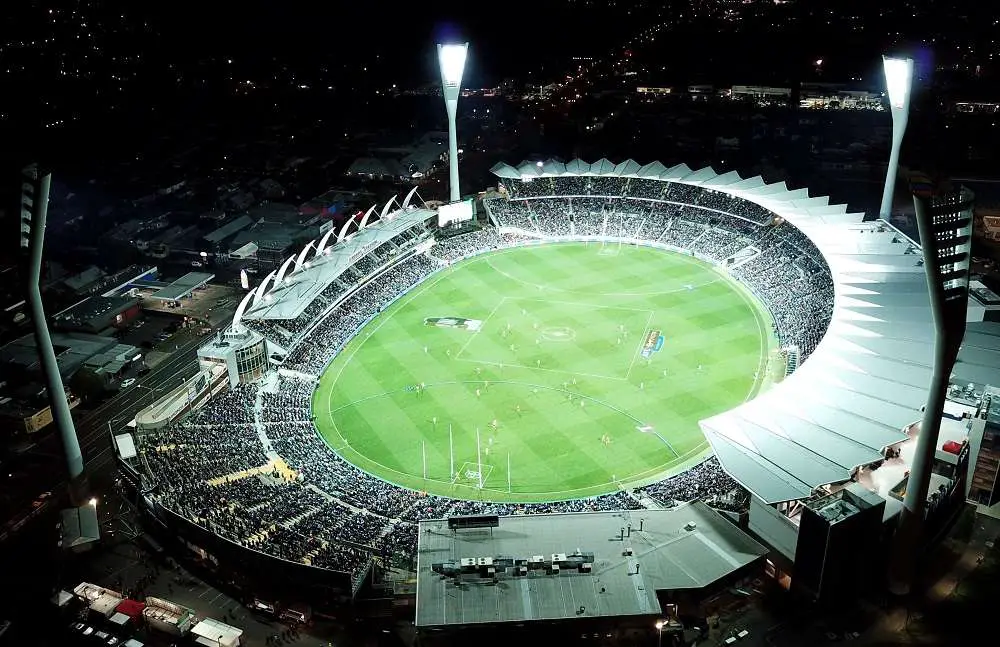 For the best rivalries in the AFL, try catching a game between Collingwood and Carlton, or the classic ANZAC Day match between Collingwood and Essendon at the MCG. By the way, Collingwood is the team that everyone else loves to hate, but it's good they are there because every competition needs a villain. I must say, their fans are extremely passionate. To the point where it's scary to be on a Melbourne tram after they've lost!
Quick AFL Joke – What's the difference between Collingwood and an arsonist? An arsonist wouldn't waste 22 matches…
Rugby Union
Rugby union is another sport we've inherited from the English, which includes cricket, tennis, rugby league, and a heap of others. Rugby union (what you might otherwise know simply as 'rugby' – we need to add 'union' to differentiate it from Rugby League) is once again mainly played in Queensland and New South Wales. State-based teams are the Queensland Reds, New South Wales Waratahs, ACT Brumbies, and Melbourne Rebels who play in the international Super Rugby competition with teams from New Zealand, South Africa, Argentina, and Japan.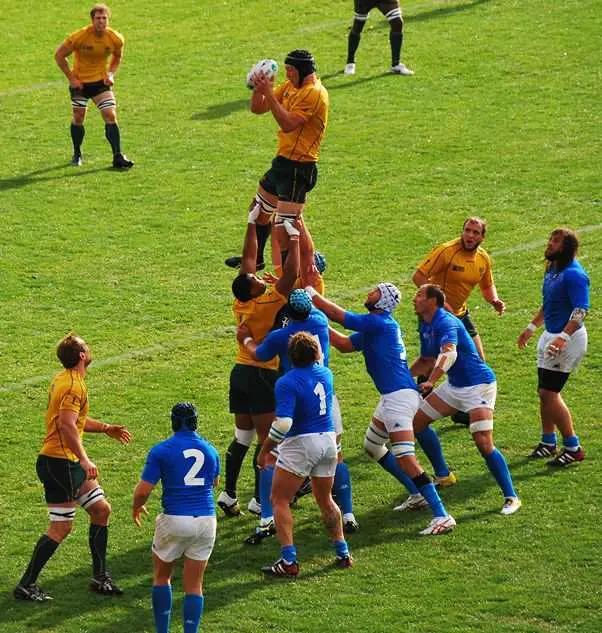 The national men's team is called the Wallabies (or 'Wobblies', depending on how they are performing). Try and see a game between the Wallabies and the best rugby team in the world, New Zealand's All Blacks. The All Blacks will probably win, but it's not that bad, they beat everyone.
Field Hockey
Like ice hockey, the aim is the hit the object (in this case, the ball, not the puck) into the back of the opposition's net. Unlike ice hockey, there is much less protective gear worn by field hockey players, even though they are trying to dodge a high-speed projectile that is sometimes airborne.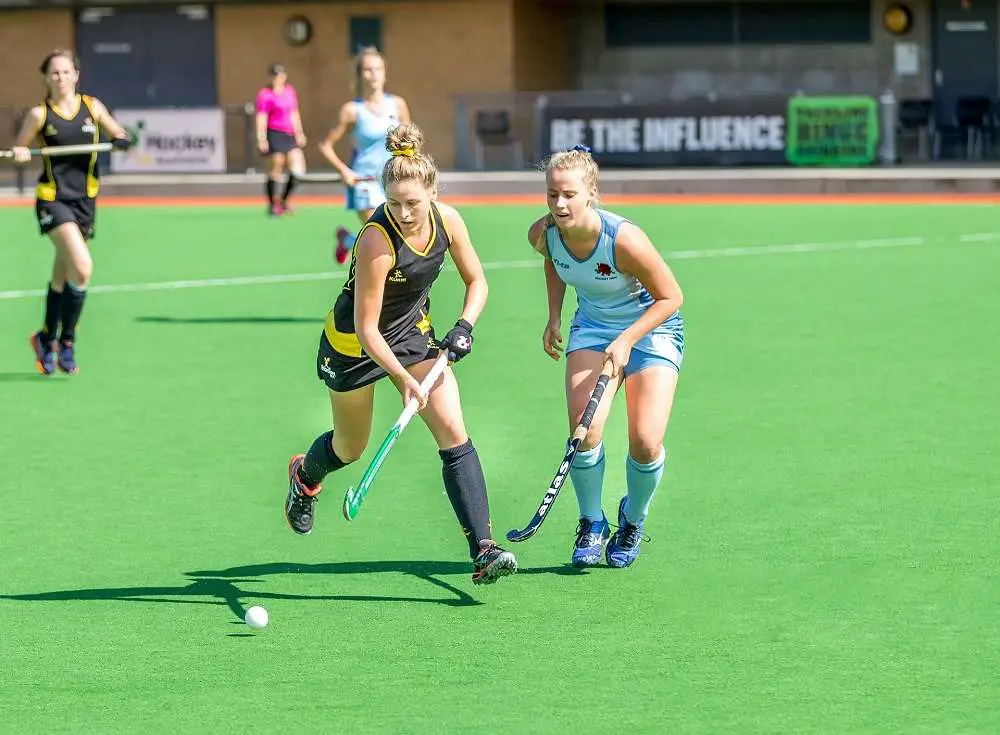 Not a great sport to play if you value your teeth, even if you're wearing a mouthguard. Played by both men and women, field hockey is played on an artificial surface with two teams of 11 people. Field hockey is even an Olympics sport. The men's national team is called the Kookaburras, and the Hockeyroos are the women's team – both have won Olympic gold medals.
Netball
Predominately played by women (but also played by men and mixed teams), netball is very popular both as a player and spectator sport. Australia is home to the world champion Diamonds team, plus there is a national league called Super Netball. While it may look like a version of basketball, netball has quite different rules and the fast passing manoeuvres are impressive! Unfortunately, like AFL, netball involves a lot of twisting, and knee injuries are way overrepresented in this sport!
All Year Round Sports
Check these sports out throughout the year! In case the summer and winter sports aren't enough for you!
Sailing
Sailing is both a competitive and leisure activity within Australia. You probably will sink a few beers on a boat trip in the Whitsundays. By far, the biggest race in Australia is the annual Sydney to Hobart yacht race which starts in spectacular Sydney Harbour on Boxing Day, December 26, which has been held for decades since 1945.
Cycling
Since we have an outdoor lifestyle, cycling is popular as a recreational and competitive endeavour. Cycling in Australia includes track and road cycling, and after swimming, is one of our best sources of gold medals at the Olympics. Track cycling occurs at nuermous velodromes around the country and each state has its own cycling road races. The highlight of the Australian cycling calendar is the Tour Down Under that takes place in South Australia in January.
Motorsport
Motorsport is popular with the 'rev-heads' and takes on a number of forms and categories in Australia – from motorbikes, drag racing, car racing, and even truck racing. The most popular series is the V8 Supercars which are held at racing tracks all around the country, with the showpiece event being the Bathurst 1000 in October.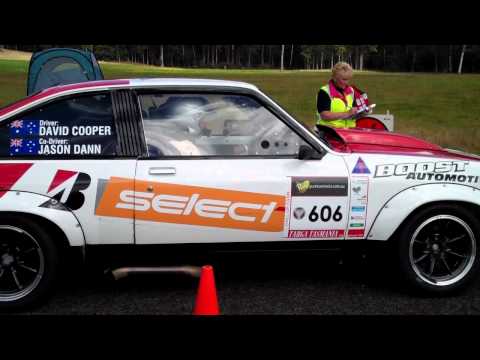 The most well-known event internationally is the Australian Formula One Grand Prix which is held every year in Melbourne. I've also been to the Targa Tasmania which is a popular tarmac rally. Unfortunately, pushing the accelerator as far as it goes (otherwise known as pedal to the metal), won't make you fit. Leave this one to the professionals!
Volleyball
While it probably doesn't have the profile it deserves, volleyball does have a following. There's traditional hard court volleyball and beach volleyball around with amateur and professional competitions held everywhere. Even I play it sometimes! Beach volleyball is a bit more popular for rather obvious reasons!
Gymnastics
Gymnastics clubs are located all around the country which includes acrobatic, artistic, and rhythmic gymnastics and cater for a range of interests and abilities. That's not me, because I have the coordination of a drunk elephant.
Martial Arts
Martial arts such as Karate, Ju-Jitsu, Kung Fu, and Tae Kwon Do are popular throughout Australia if you want to learn self-defence, or how to beat the crap out of someone who annoys you. You'll find a place to practice somewhere near you. Wax on, wax off!
Horse Racing
The only thing more popular than playing or watching sport in Australia, is gambling on it! You can gamble on the outcomes on almost any sport, but instant experts are created when the Melbourne Cup, held on the first Tuesday in November, captivates the nation. Melbourne has a public holiday for the race, and the rest of the country may as well have a public holiday because they're too busy attending functions to do any work!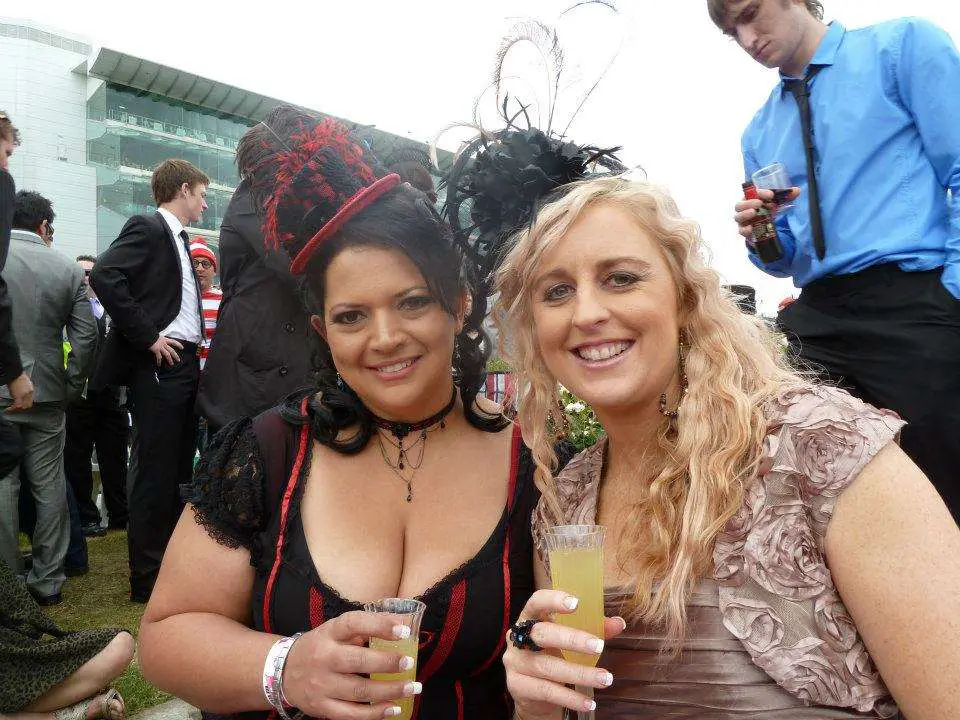 Other big horse races include the Cox Plate, Caulfield Cup and the Everest. Horse races occur throughout the entire country, so go and check out one to see if you can pick up a gambling addiction! Horse races also serve as an excuse to drink beer!
Weird Sports in Australia
Also another thin disguise for a booze-up, there are plenty of unusual sports, otherwise known as social events, which can be loosely interpreted as a sport. Actually, these are usually fundraisers for a good cause like charities. These include the Henley on Todd Regatta in Alice Springs (a 'boat race' in a dry river bed), and the Cockroach Races in Brisbane.
Conclusion
There you go. If you love sport, Australia has you covered. If you hate sport, then you'll feel like a vegan perusing the menu at a steakhouse. As I mentioned before, the top five most-watched television programs for the year in Australia are the NRL Grand Final, AFL Grand Final, and the three State of Origin games. Sport in Australia is everywhere, and it's front and centre for most Australians.
And I've only started! I haven't listed all of the sports played in Australia, and there is probably an association for a sport you play at home – even hurling (from Ireland) and gridiron (the United States)! Regardless, go and check these sports out and you'll see a fascinating (and maybe sometimes, disturbing!) side of Australian culture.