Surfing Lessons. How not to surf. Travel Tart Style
Recently, Destination New South Wales sent me to Sydney for the Australian Open of Surfing to check out some of the waxheads (Australian slang for 'surfer') and check out the general goings on at Manly Beach, and go for some Surfing Lessons.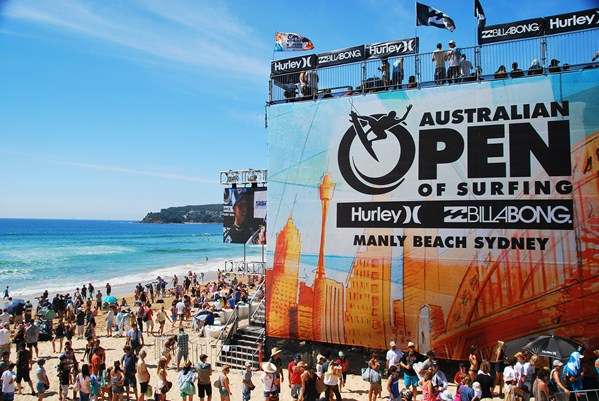 Now, surfing is something I've never done previouly – mainly because I grew up in a place that did not have waves. Sure, the Great Barrier Reef is one of the world's natural wonders, but it does a great job as a barrier because the only way waves reach the beach is when a cyclone is off the coast. I remember some of the guys from school skipping classes to catch a few waves when the cyclone warnings were issued. I think they survived.
Anyway, I was obviously the product of my environment. I've never surfed in my life, and my very first surfing lesson occurred at the Manly Surf School when I'm pushing the big four zero. But all those years of dodgey life experience weren't enough to prepare me for the seemingly easy task of trying to stand up on a surfboard for a few seconds.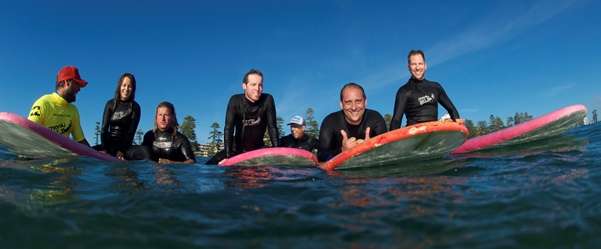 Now, I have the physique more suited to being part of a ship's ballast, rather than someone who could maneuver these skateboards on water. And not even former world surfing champion Mark 'Occy' Occhilupo could help me out. He tried a couple of times, but I think he may have placed me in the too hard basket!
But I did manage to stay on my knees for about half a second. Here is the proof!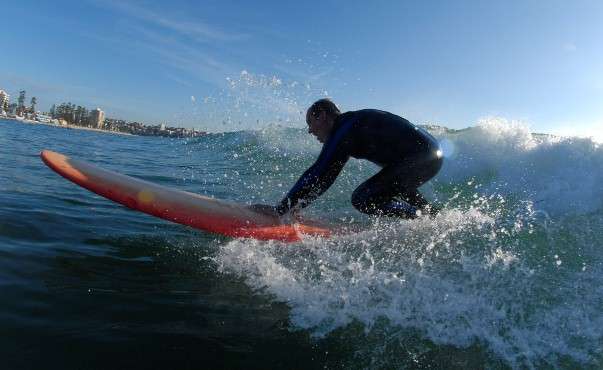 How To Surf Interviews
And Occy was great to grant me a couple of minutes of his time, and his valuable feedback! Which was to try and ride a plank big enough to allow me time to get up and stay up! He was kind enough to have a chat to me afterwards.
Two of the guys from the Manly Surf School, Rob and Matt, also tried to help me out, but I think they would have had more success trying to teach a sack of potatoes how to surf! But these two guys have a massive passion for surfing, and I could tell they got their kicks when their students stand up for the first time.
Here it is!
Even though I was crap, I actually did enjoy the Learning to Surf experience. There was something primal about hanging out in the water and waiting for Mother Nature to send you hurtling towards the beach. A good wake up call for an early morning activity.
More How To Surf Stuff
Go to the Manly Surf School website. I probably should have watched Learn to Surf for Beginners DVD.
But you will learn sod all from a website or a book, you need to get out there and experience it first hand in the waves!