Hey, thanks for Googling this page about Funny Travel Mugs while you're bored at work, looking for something to fill up a bit of time!
Anyway I've compiled a silly list of my Top 10 funny travel mugs that you can use to transport your hot coffee around, or when you're actually travelling around the place and you don't want to spill some hot liquid on your lap!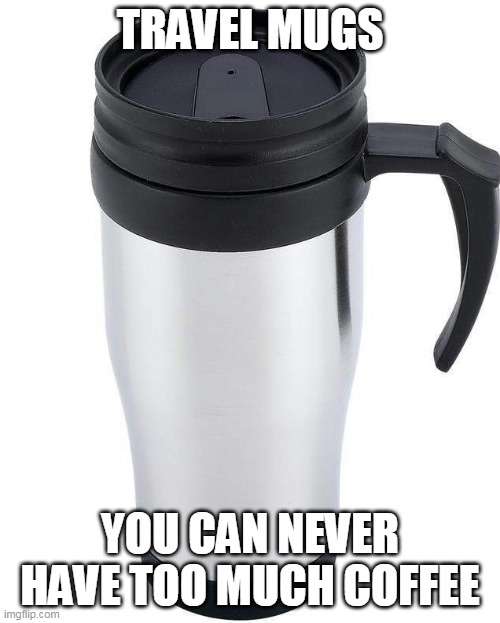 Anyway, the reason these mugs are funny is because they're probably way too close to the truth!
Funny Travel Mugs To Make Others Laugh – Spread The Joy!
You could view this page that's clogging up the internet as a community service announcement! Here they are!
1. Bad Decisions Make Good Stories
Like my funny travel quote where I say 'I only travel so I don't run out of dinner party conversations', your funniest life stories will always be about the things that went wrong!
So if you're really stuffed something up, you'll have some great 'life experience' that is character building, and should make people laugh!
2. I Survived Another Meeting..
For those of us who are trapped in the fluorescent prison that is called the office. For those who will never get that time back after a wasteful meeting (see the workplace people who make you want to travel).
3. Best Farter Ever!
I mean, father. Great for the dad in your life who loves dad jokes! And he probably farts a lot too…
4. Don't Be A Richard!
If you don't quite get this, Richard is the proper, long form name of 'Dick'. As another example, I knew of a racehorse that was called 'Richard Cranium'….
5. You Can't Scare Me – I Have Daughters!
I'm not sure if this slogan was made up by a mother or father (or maybe both), but you'll make any parent laugh when they see this mug!
6. You're Awesome!
This is a genuine motivational quote!
7. This Might Be Wine!
Well it could be if you've had a really, really bad day!
8. Sarcastic Comment Loading…
When you just couldn't be arsed coming up with one yourself!
9. You Don't Have To Be Crazy To Work Here…
Someone will train you!
10. Let Me Drop Everything…
and work on your problem. Yes, another one for when you don't quite like your job!
There you go! There are enough funny travel mugs to hold a crapload of caffeine to keep you staring at the ceiling all night! If you're after more silly stuff to buy, check out: