This is a guest post from Dave and Deb from ThePlanetD who have kindly submitted their Funny Travel Photo of the week. Check out the story below!
Cycling the continent of Africa can be a tough undertaking to say the least (check out Around Africa on My Bicycle), but nothing prepares to the conditions you will face in the Sudan.
We spent six solid days riding though the desert trying to find our way in extreme heat.
Roads? There weren't any roads. We simply followed tire tracks through the deep desert sand hoping that by some miracle we would make it to camp each night.
Sudan is a very dry country and water was scarce. We couldn't waste water pouring it over our heads to clean after a long day on the bike let alone even thing of finding a shower somewhere.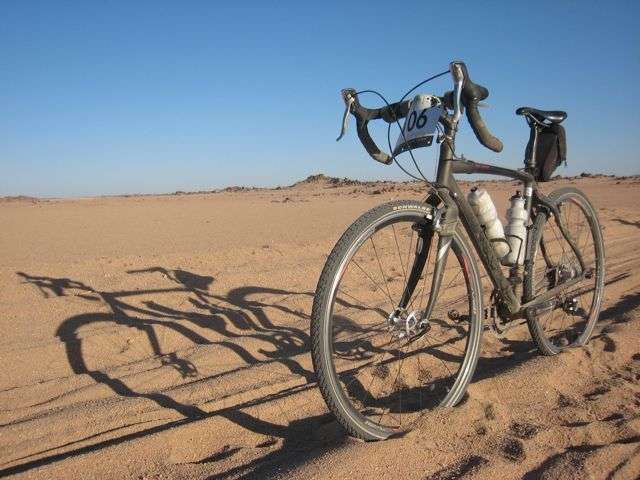 So after nearly a week sleeping in our own sweat and filth, arrived in the town of Dongola.
At the end of the last day of riding through the desert we came across a freshly paved road for the final 20km and Deb was so elated that she got down on her hands and knees to kiss the tarmac with tears of joy in her eyes.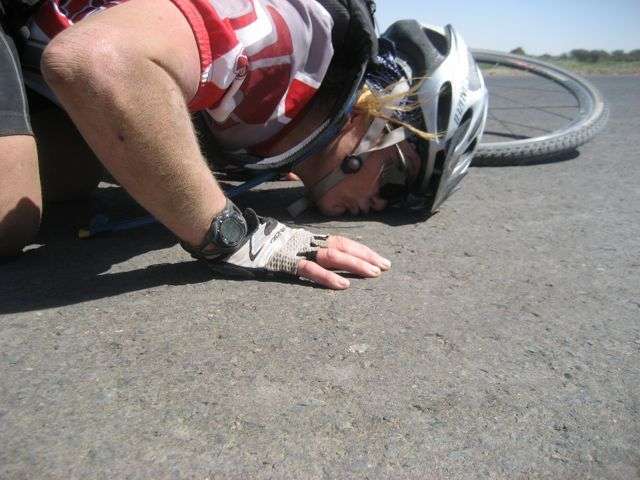 Funny Travel Photo – The Plastic Box Bathtub
We camped at an abandoned zoo that evening and although we didn't have proper shower facilities, we did find a random hose that actually worked and we joyously took a bath in our gear boxes feeling the best we had felt since entering the country.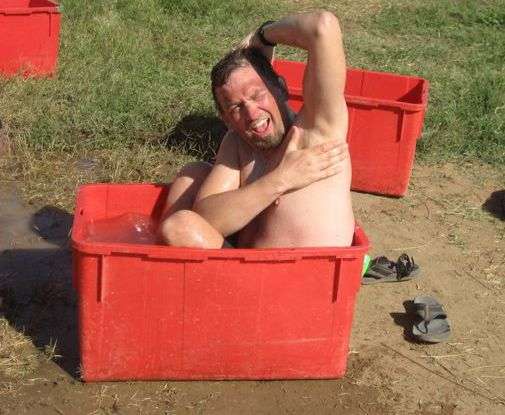 What is the moral of this story you ask? Well after suffering for days on end, a red box bath in the middle of a run down zoo can feel more amazing than a Jacuzzi tub in a 5 star hotel.
Dave and Deb hail from Canada and have traveled the world seeking out new adventures. Last year they cycled from Cairo to Cape Town and stopped to climb Kilimanjaro along the way. Check out their ongoing escapades at ThePlanetD or follow their tweets on twitter at twitter/theplanetd
Also, if you're that desperate for a bath in a Plastic Box, buy one from Amazon.
If you feel like riding around Africa for a bit of Adventure, I recommend reading Around Africa on My Bicycle by Riaan Manser.  He went around the circumference of Africa and it took him 2 years to do it!
More Funny Travel Photos
If you're after other Funny Travel Photos, check out the Health Worker Sign, the Duty Free Airport Shop and the George Bush Bar.