Today I have a funny travel story from Amy, who runs Globe Trotter Guru about one of her odd experiences of being asked for a threesome when travelling in Istanbul, Turkey!

Anyway, Turkey is one of my favourite places I've ever been too. I've had a load of fun mucking around when buying a carpet, staying in treehouse backpackers, checked out great ruins such as the Ephesus brothel and flush toilet, and drunk a few Efes Pilsens.
Turks are also enterprising individuals, such as the natural viagra stand I spotted in the Cappadocia region, and the phallic Priapus souvenirs!
Anyway, she says, 'Hi, I'm Amy, a social media marketer, teacher and traveller with a lust for life. After travelling from Moscow to Beijing on the trans-siberian and volunteering with genocide survivors in Rwanda, I decided it was time to quit my job and set up my own business to work my way around the world. Follow me as I explore temples and search for paradise, while teaching others to work remotely and do the same!
You can follow Amy's adventures on Facebook, Twitter @TheGlobeGuru, YouTube, Instagram and Pinterest!
How To Ask For A Threesome: Chocolate Milkshake in Istanbul!
This summer, I headed to the amazing city of Istanbul. It had been on my 'bucket list' for a while, and I couldn't wait to see the Blue Mosque and Hagia Sofia.
Whilst staying at Sultan Hostel, I met an amazing Colombian girl called Tatiana, from Bogota. We got along so well that we hung out day and night together for pretty much a whole week.
As crazy solo female travellers in Turkey, we did, of course, attract our fair share of male attention. We were both bubbly and vivacious.
One evening, we headed to the bar for cocktails, and along came the waiter. Now, bear in mind that I was a very fair skinned English girl, particularly as it was the start of my trip, and my Colombian friend was very dark skinned with stunning jet black hair. You can tell where this is going…
The handsome young Turkish waiter looked at me and then looked at Tatiana, with raised eyebrows and went 'One milk, one chocolate!'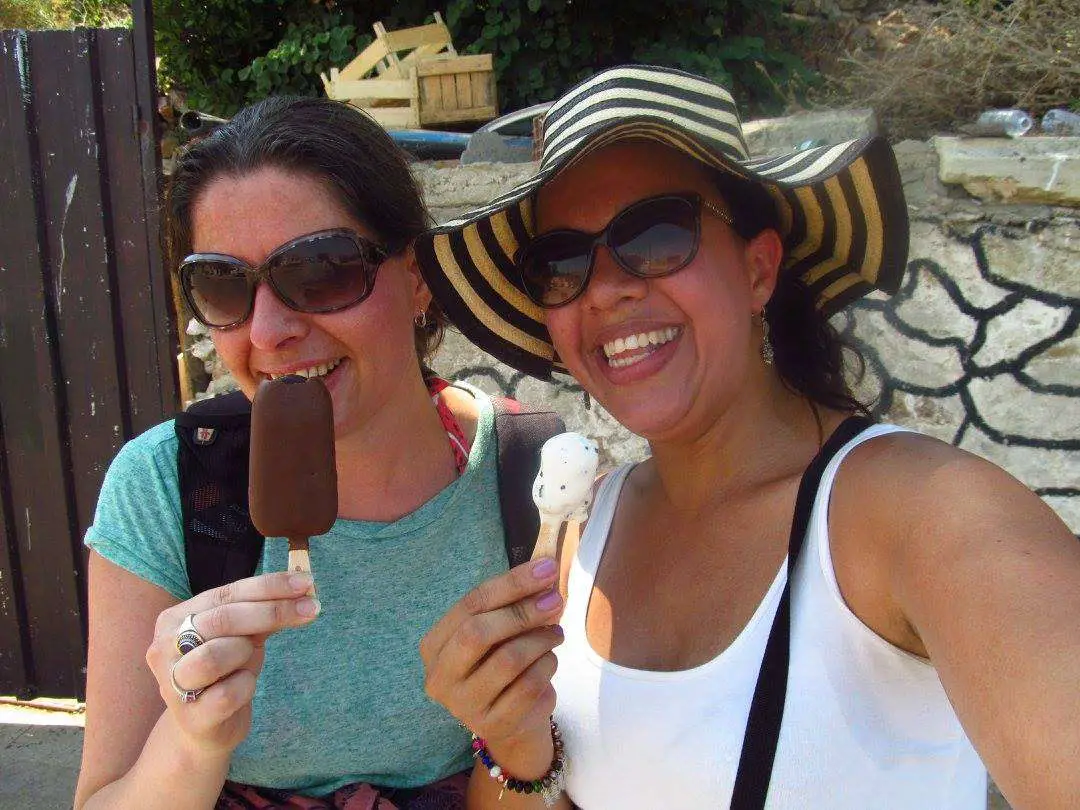 I don't know whether I was more shocked at the racist nature of the comment or the hand gestures that were suggesting a threesome.
There was a look of horror across Tatiana's face! So, I look at him and went 'and one Turkish delight!' We absolutely cracked up!
Poor Tatiana could never mention Turkish delight with a straight face. We didn't opt for the 'chocolate milkshake' that evening!
———
Oh well. At least he didn't try this line to get into the Mile High Club!
I think you might score some better advice from these publications: