Travel Films With A Laugh – More Funny Travel Movies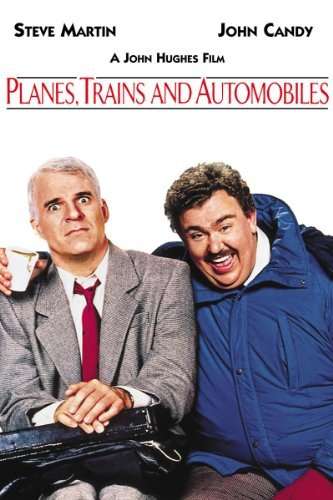 Funny Travel Films!
In 2010, I wrote about some Funny Travel Movies and Travel Movies With A Laugh– so here is this year's installment of Funny Travel Films!
Here are another 5 Travel Films with a Laugh if you like your travel dashed with a bit of humour.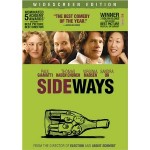 Two dudes having a mid life crisis go to the Wine Country in California for a week to get pissed on a heap of wine. Miles is a writer who keeps trying to have his novel published, and lives in an emotional crap hole.
His friend, Jack, is a minor television actor  who is about to get married.
Miles wants to treat Jack to a nice send off before married life, while Jack simply wants to have a fling with almost anything that moves. This leads to all sorts of dodgey situations that end up causing all sorts of complications.
Planes, Trains and Automobiles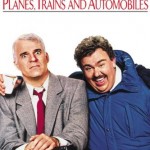 Steve Martin and the late John Candy star in this great 'disaster movie'. Neal Page (Martin) is an advertising executive who just wants to fly home to Chicago to spend Thanksgiving with his family.
However, he scores nothing by total misery when his path crosses with Del Griffith (Candy) – a loud mouthed, but likeable goof who leads Neal on a cross-country, wild goose chase that keeps Neal from chomping on his turkey at Thanksgiving.
There are some insane moments in this movie, including a funny expletive laden rant from Martin that almost makes South Park look tame.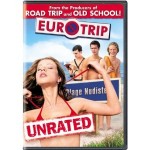 A silly movie about backpacking in Europe with a paper thin plot, but the tonnes of European locations will make you want to visit all of them.
It's almost a case of 'spot the stereotype', but it's not meant to be taken seriously and is a good fit if you want to switch your brain off over the weekend and watch something silly.
Harold and Kumar Escape From Guantanamo Bay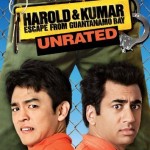 In a sequel to Harold and Kumar Go To White Castle, these two doped up hapless characters are thrown into prison at Guantanamo Bay because someone mistakes Kumar saying the world 'bong' for 'bomb' on a plane to Amsterdam.
This of course leads to all sorts of crazy adventures, including a form of torture they narrowly avoid, called the 'Cockmeat Sandwich'.
The highlight of this movie is the portrayal of George W Bush as a dope smoking President!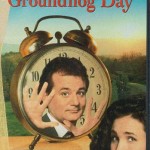 Bill Murray does a great job at playing Phil Connors, an egocentric and cynical weatherman who finds himself repeating the same day over and over again at the annual Groundhog Day event in Punxsutawney.
After a few days of having the same day repeating itself, he starts to not give a &%* about anything which causes him to do all sorts of socially awkward and unacceptable things probably because he's bored out of his brain!
After finding all sorts of ways to create complete debauchery and even killing himself multiple times, he begins to re-examine his life and priorities.
More Funny Travel Film Stuff
Check out some of the above Travel Films and those in My Top 5 Funny Travel Movies and Travel Movies With A Laugh!
Also see: