We've seen thousands of them before.  All sorts of destinations and activities. Have you ever walked past a travel agent, spotted some glossy Travel Brochures, flicked through them and thought to yourself 'Wow, I'd love to go there!  That place looks fantastic!'
That's right, you've just been sucked in by your travel fantasies! Your brain is playing tricks on you!
Some of us may have been persuaded into travelling somewhere because of these glossy travel brochures, only to be disappointed to turn up to something you weren't quite expecting.
Basically, like any other industry, the travel industry produces copious amounts of intense marketing to ensure they can fleece as many dollars as possible from our hard earned salary.  Marketing can include special deals, professional brochures showing azure waters and white beaches, and other tricks to play with our emotions and desires.
For example, have you noticed the flood of tropical holiday getaway commercials on TV during the middle of winter?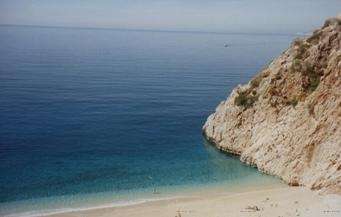 Marketing can often create a Travel Fantasy that is often crushed into the Travel Reality once we turn up to a destination with a pre-conceived impression – usually something related to a bucket list.
Anyway, I've come up with a list of terms that attempt to shear through this marketing jargon of Travel Brochures.  Keep these in mind when you read the next glossy travel brochure you obtain from a travel agent.
Travel Brochures Pisstake Time!
Here goes:
| | |
| --- | --- |
| Travel Brochure Term: | Really Means: |
| Beachfront | 5 blocks away from the beach |
| Bustling | Chaotic |
| Clean Rooms | Has the least number of bed bugs in town |
| Convenient location | Conveniently located 20 km from a convenient location |
| Full of Surprises | Be surprised if you're not robbed |
| Glorious Sunshine | Skin cancer paradise |
| Luxurious | Expensive |
| Obtaining a visa is easy | Once you have bribed the immigration officer |
| Party Town | Town full of boozed up bucks party (stag party) participants |
| Popular Destination | Tourist Trap |
| Pristine | Over-developed |
| Relaxed Atmosphere | Marijuana use is widespread |
| Safe | Located behind a 10 metre brick wall + an electric fence. |
| Shopping Mecca | City is full of massive shopping malls |
| Transfers Included | Within an unroadworthy form of transport |
| Uncrowded beaches | Stretch out and you'll touch someone |
What other Travel Fantasy terms have you come across?
Leave a comment with your Travel Fantasy Term and its Travel Reality definition!
More Stuff on Travel Brochures
You can check out more with  See the USA: The Art of the American Travel Brochure.
You can view your other Travel Fantasies at my 52 Perfect Offbeat Travel Tips, or 52 Travel Tips for Weird Food and Drinks. Oh, and my attempt at being the Best Fashion Blogger In The World!
You probably won't find these in any Travel Brochures!
If you're planning a trip soon, check out my best travel insurance tips, and get a quote on some Backpacker Travel Insurance.