As far as airports go, Changi Airport at Singapore is probably one of the best places around to catch a plane, or transit while waiting for another. Thousands of people work there and the airport alone it's a big contributor to the Singapore economy because it's a major Asian hub and stopover.
It's one of the busiest airports in the world and it's known for it's crazy facilities like a butterfly sanctuary, swimming pools, and  few themed gardens so you can pass the time before your next flight. It's one of my favourite airports in the world, because at least you can go into some fresh air places and you can go for a decent walk to stretch the legs and not pass the same shop a million times! Not surprisingly, it's won loads of best airport awards from all sorts of organisations.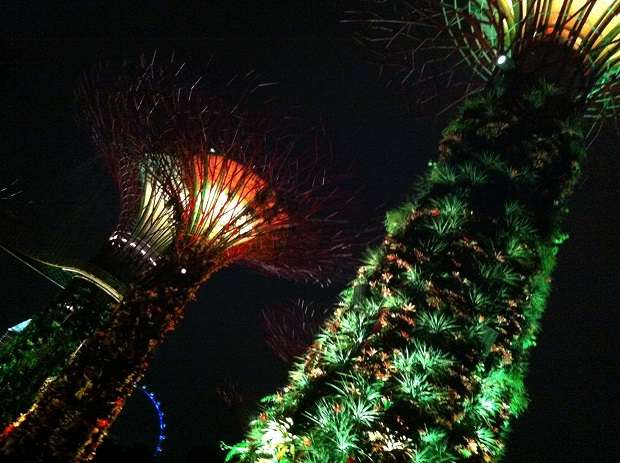 But there is also another reason why Changi Airport might just change your life , and it's not because you're going to a new travel destination – that's because every time you go through there and purchase some duty free goods on the way out of Singapore, this gives you a chance to win 1 million dollars! I've never come across this kind of prize at any other airport I've been to in the world!
What a great way to encourage travellers to use the airport! That's a big enough carrot for me!
So how do you win a million bucks at Changi Airport?
Well, it's 1 million Singapore Dollars, but that's nothing to be sneezed at because that's around $USD 800,000! That would be enough to keep many people backpacking for a while! And would probably buy a few beers….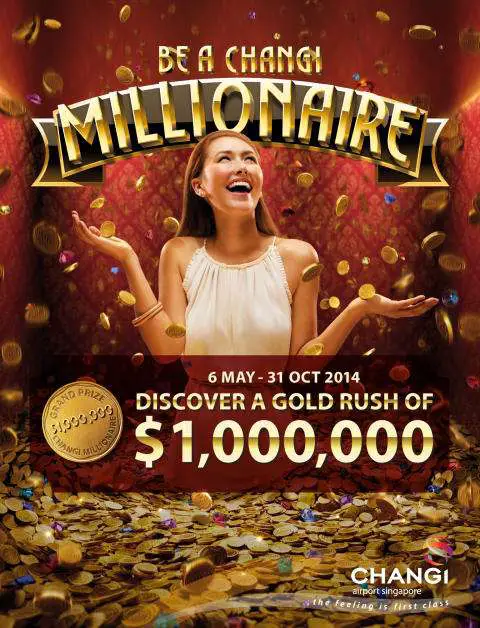 I've tried to win a million by appearing on the Millionaire Hot Seat game show only to come away empty handed because I didn't know the answer to a shonky Monopoly board game question, but this sounds like a much easier way to become a millionaire and believe me, I'm sure it would be a lot less stressful than appearing on a game show!
The way it works is that you need to spend around thirty Singapore dollars at one of the duty free outlets for an entry into the Changi Millionaire draw. Obviously, the more stuff you buy, the more chances you have to win the big one.
Sure, it might be a total longshot (over 60 million passengers use Changi Airport annually), and I don't know what the odds are winning because I'm sure millions of passengers enter the draw every time they leave Singapore, but you have to be in it to win it. You'll probably have a much better chance at becoming a millionaire at Changi Airport than you do at your job!
How does it work? After you make the purchase, you go up to an electronic booth, have your passport scanned for some details along with your receipt, leave an email address and phone number, and hope that all of the stars align so that your perfume or spirits purchase lands you the big prize!
I'm guessing this is one way that air travel can change your life in an instant!
I entered the Changi Millions draw when I went to Singapore, so if this travel blog stops for all of a sudden, you know the reason why!
For more airport stuff, check out:
If you're planning a trip soon, check out my best travel insurance tips, and get a quote on some Backpacker Travel Insurance.