Towel Folding – Linen Origami!
Towel Folding is not something that I would associate with a Cruise Ship Activity.
Most people pay good money to do bugger all (this is Australian slang for 'nothing') as soon as they step on board.  Going on a Cruise Ship is a good excuse to detach from the daily grind that forced you to find a decent break from work in the first place.
However, Towel Folding is not something that immediately comes to mind as a Cruise Ship Activity.  I was thinking more of an unlimited bar tab and food.
However, if you have a passion for Towel Folding, there is a Cruise Ship that can accommodate this for you.
The name of the ship is Zuiderdam, which is pictured below.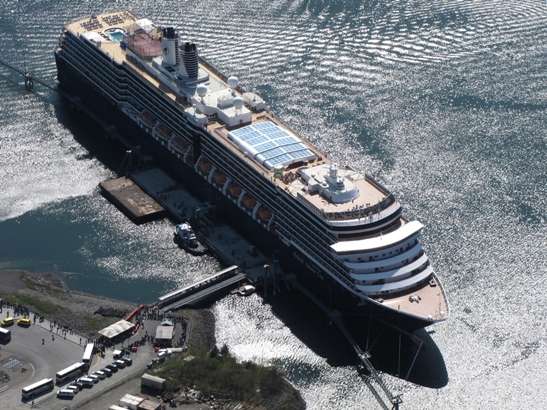 The Zuiderdam does a number of cruises throughout Alaska throughout the tourist season.
Anyway, my oldies went on this Cruise Ship in Alaska last year, and spotted this bizarre series of Towels that were folded in all sorts of shapes and objects that appeared in their room each day.
Note, each day meant a new Towel Folding animal!  Here is the collection, which resembles a Chinese Horoscope:
Check it out!
Towel Folding Photos
The Dog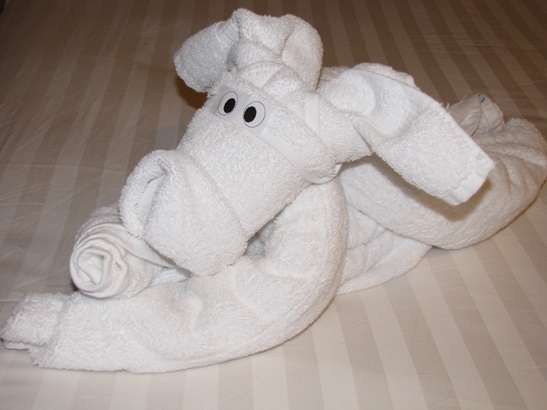 The Dragonfly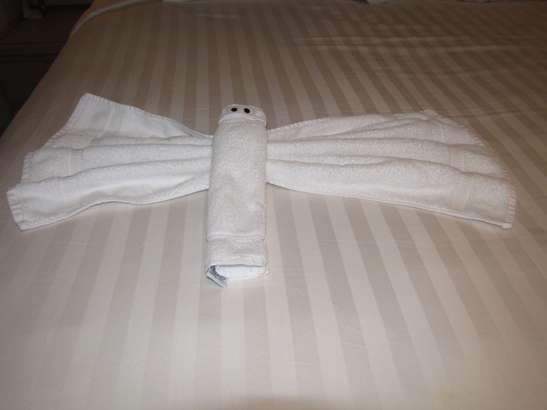 The Rabbit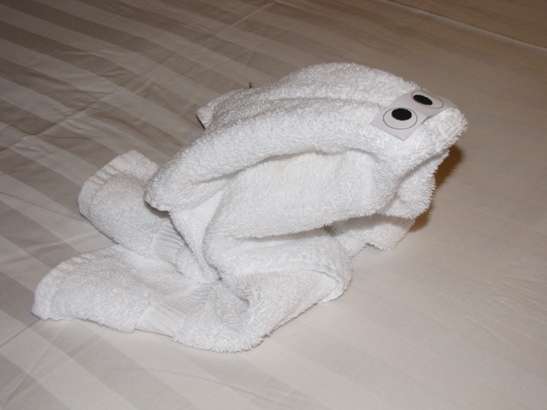 The Seal (maybe?)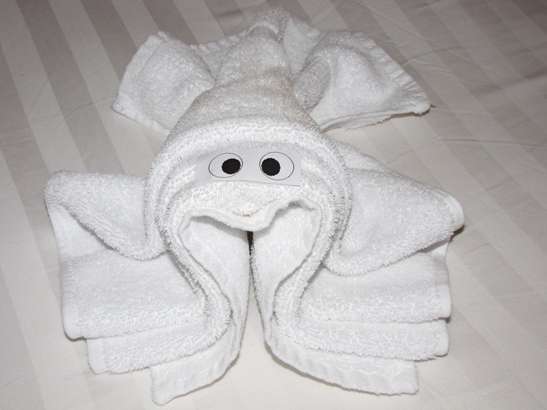 The Swan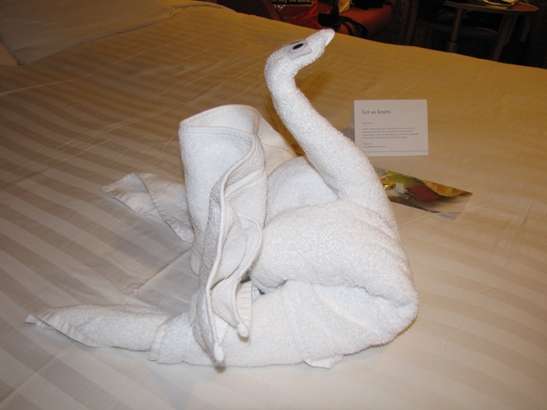 While this collection of Towel Folding beasts is a tad offbeat, what's even more bizarre is that the ship offers its guests courses on how to fold towels into these shapes.
That's right, Towel Folding courses!
You can now bring these different Towel shapes back home with you and place them on your own bed!
I guess it's something to stir that passion up!
More Towel Folding Stuff
If this post has awakened the Towel Folder within you, check out How to Make a Towel Monkey and other Cruise Ship Favorites.
Anyway, if you're feeling inspired, enjoy practicing these Towel Folding manoeuvres for yourself!