Flat Bed Seats – A Nice Alternative!
On my way to the Welsh Blogging Trip Showdown Junket, I flew Air Asia from the Gold Coast in Australia to London Stansted via Kuala Lumpur on some Flat Bed Seats.  Air Asia helped me out in 2009 when they chipped in some flights when I did my Blogger Communities trip through Indonesia – where I stayed with the locals and experienced their fantastic world via experiencing things like eating Cows Nose With Peanut Sauce and drinking Tea With Egg.
However, this time I had to do a long haul with them to the other side of the planet, which I've never done before with a low cost carrier. Almost 24 hours of travel time is not pleasant in anyone's language, and I usually find these long flights from the arse end of the world (Australia) to Europe pretty gruelling. I've only done a 'short' haul (by Australian standards) 8 hour flight to south-east Asia before on a low cost carrier.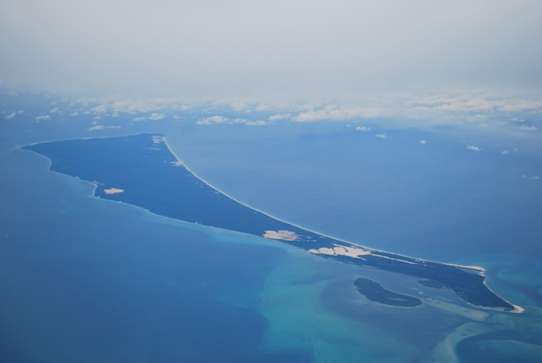 Flat Bed Seats – Premium Class
My flight was made so much better when I found out a Premium Class seat was available for me to road test on the Gold Coast-Kuala Lumpur leg. That's right, Air Asia has installed these Flat Bed Seats, or business class-like seats that fully recline to horizontal, which I think is a first for low cost carriers.
I was surprised that Air Asia has gone down this route of including Premium Class Seats in their planes, considering that other low cost airlines have thought of cramming in as many people as possible in every space available, for example, check out this article I wrote about a funny survey about standing on planes on short haul flights.
But Air Asia has gone ahead with the idea, and I was pleasantly surprised at how good and comfortable the Premium class seats were. On an Airbus A330, there are 12 of them available for booking.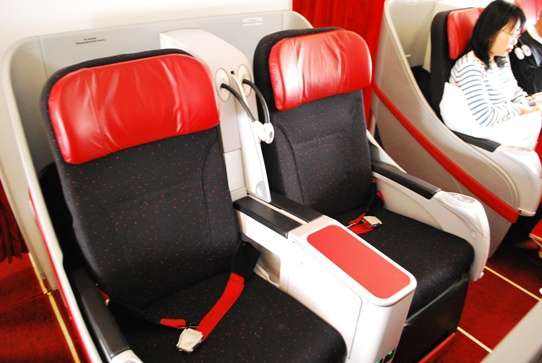 The acid test for me was to see if I could actually catch some sleep on a flight. I usually cannot sleep in a plane when I'm upright, and I typically turn up to a destination looking like a travel zombie that's about to gain gravel rash on the bags underneath my eyes. It's a bloody terrible feeling.
However, I did gain some valuable sleep on these Flat Beds for a few hours. I was very impressed with the level of comfort, and the Flat Beds are similar to the business class seats that are in use on more established long haul carriers. The seats actually do fully recline back until they are flat.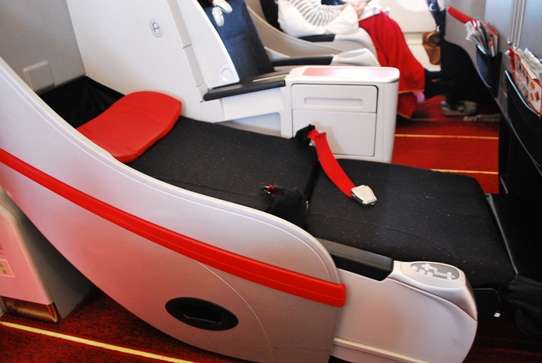 How Much Does Premium Class Cost?
In terms of costs, I went to the Air Asia website to check out what the investment in Premium Class seats will set you back. For the Gold Coast-Kuala Lumpur route, the Air Asia Premium Class costs around $AUD600, depending on how far in advance you book – those prices are similar to Economy Class on other airlines! Have a look at their website for other routes. So I think that's pretty reasonable if you want an increase in your comfort levels on a long haul flight from Economy Class. Everything else is the same, for example, paying for the food you eat and other extras, but you know what you're paying for. Check out the website about inclusions.
Economy Class has improved too!
Unfortunately, I wasn't able to sweet talk myself into an upgrade for the Kuala Lumpur-London Stansted leg because the plane was chocka block full of other travellers, so I had to go in the Economy Class section (Australians like referring to the Economy Section as 'Cattle Class!'). However, Air Asia has also improved their Economy Class section as well – considerably.
Last year when I flew from the Gold Coast to Kuala Lumpur, their Economy Class seats didn't recline back at all, and since I'm a tall person, I felt a bit cramped for this journey! Many of Air Asia's customers provided feedback that this wasn't so desirable, and they've listened.  The economy class seats are a lot more comfortable now – they recline back, and feel much softer on my backside. Actually, the Air Asia group is active on Twitter and actually engages with their audience, so check them out here.
Flat Bed Seats – Please Sir – Can I Have Some More?
So if you're reading this Tony Fernandez (he's the head honcho of Air Asia) and Azran Osman-Rani (he's running Air Asia X), I'd like to say thanks to the Air Asia team for letting me try out your Premium Class seats. I really like them, and I'm going to try my best to score one of these Flat Beds on the way back to Australia!
And if Richard Branson loses the bet with Tony regarding on which of your Formula One teams scores the least points this season, at least make Richard sit in one of these seats while he's dressed up in an Air Asia stewardess' uniform!
Disclaimer: Visit Britain and Air Asia helped me get to the United Kingdom from Australia with in kind support. I'd like to thank them both for that, especially the bit in Premium Class!
Check out more at What the Airlines Never Tell You: Airline Secrets to Upgrades to First or Business Class Revealed.