Bamboo Products of the Third World – Motorcycle Covers!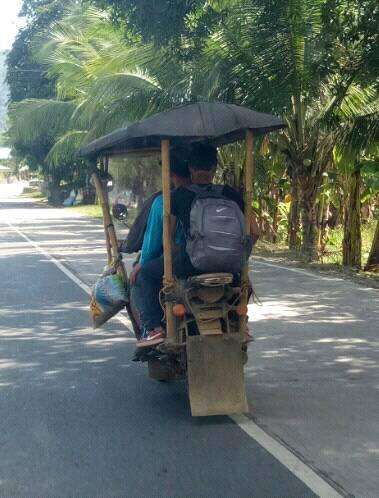 Yay, it's ingenious invention time again, specifically bamboo products!
And most of the world's coolest inventions come from the third world because these resourceful people will make use of anything that's available to them.
I really, really admire these people because they put my handyman skills to shame.
One of the best examples of this entrepreneurial skill is my series of what I call Masters of Transport and Logistics. This is where crazy but cool and interesting ways of transporting anything and everything are implemented and somehow work.
Some previous examples include:
And today's version is using the scaffolding product of choice in the third world – bamboo!
This stuff is great because it's cheap, fast growing, and it's fairly strong as someone heavy like me decides to walk on it!
Anyway, check out this great pic sent to me by one of my mates who is in the Philippines:
Bamboo Products Of The World – A Motorcycle Cover!
How cool is this! Practical and cheap at the same time!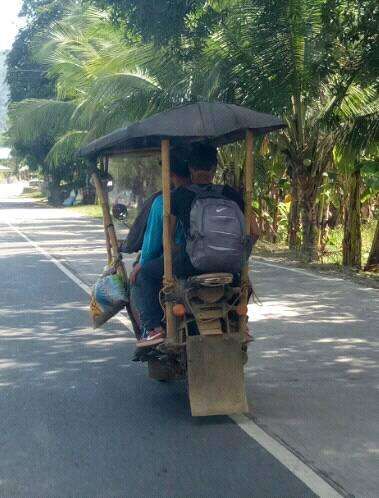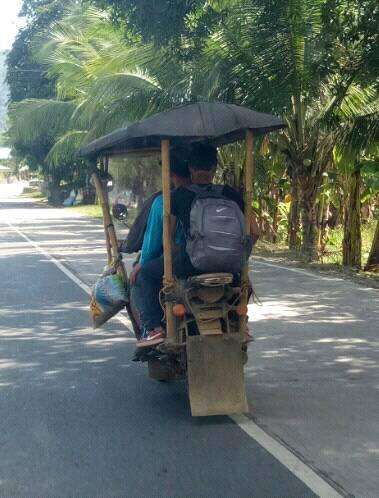 This great piece of aftermarket motorcycle kit won't be found in the motorcycle covers section of Amazon!
Looks like this was a custom made job that keeps the harsh sun of the Philippines beating on these people who are travelling from village to village.
Anyway, that's the reality of life here. Glad I'm not the one that has to do this.
For more cool stuff like this about the Philippines, see: